The Truth About Valerie Bertinelli's Struggle With Her Weight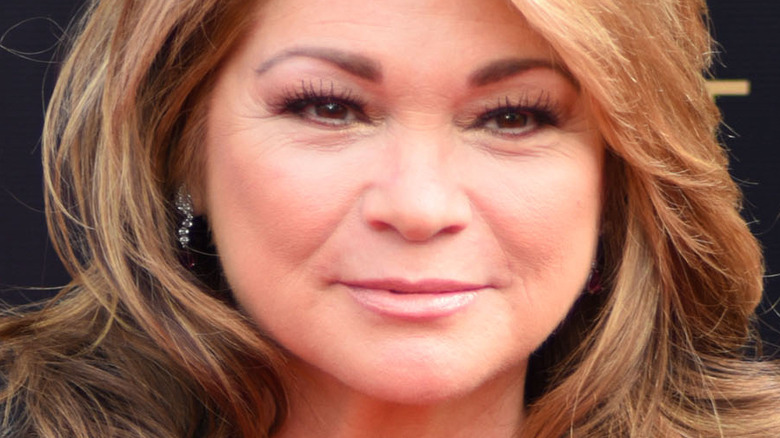 Michael Mattes/Shutterstock
For many around the world, the enduring struggle for a positive body image is never-ending. Such is the case with Valerie Bertinelli, whose documented weight struggles have compounded her entertainment career and personal life. The actor-turned-TV personality, who was previously married to the late Eddie Van Halen before his death, has lived the majority of her life under the spotlight, beginning as a child actor in 1975's "One Day at a Time." With her image and likeness constantly under a microscope for nearly five decades, Bertinelli's struggle with her weight and body image eventually rose to the surface in her adult years.
Throughout her career, Bertinelli has navigated the treacherous waters of weight loss, weight gain, and everything in between — and now, with the battle scars to prove it, Bertinelli has become a beacon of hope for those who may struggle with the same issues. And with her arduous weight loss journey documented for the world to see, Bertinelli has no qualms about being open and honest about her weight struggles.
So, with that being said, let's take a look at the truth behind Valerie Bertinelli's struggle with her weight.
Valerie Bertinelli's struggle with weight began at an early age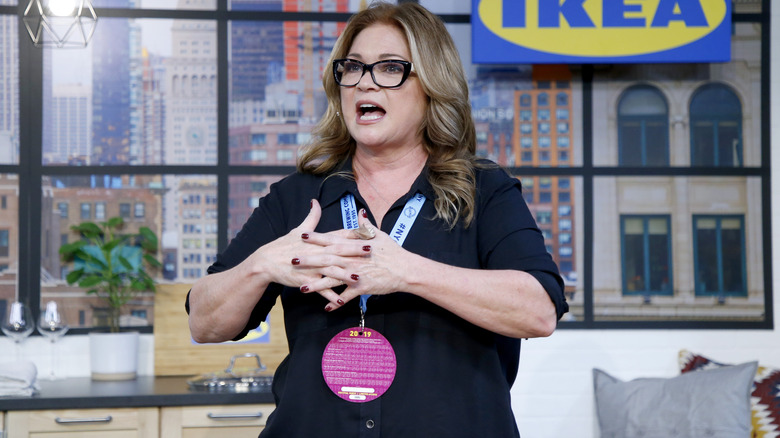 John Lamparski/Getty Images
Words hurt, and children are impressionable. These are two hard-hitting truths that Valerie Bertinelli unfortunately learned the hard way as a child. The Food Network star opened up to People (via TODAY) and recalled the story of when she was first made aware of her body, stemming from an incident with her fifth grade teacher. In the interview, Bertinelli revealed, "The very first time I became really aware of my body, I remember my fifth grade teacher patted me on the belly and said, 'You might want to keep an eye on that.'" The star then lamented, "How dare he? At that age we're so full of joy, and then to have someone slap you for nothing. For just standing there."
Eventually, a 15-year-old Bertinelli landed a starring role in the 1975 sitcom "One Day at a Time," where her body image issues festered even more. She recalled, "I look back at pictures and even in the first season, I felt big next to [co-star] Mackenzie [Phillips]. I wasn't." She added, "I was made to feel I could stand to lose a few, like, 'Let's see if we can get you into a smaller size.'" Bertinelli's struggles would continue on through adulthood, though she is finally beginning to make amends with her body. Read on to learn how Valerie Bertinelli now combats her weight struggles!
A long road for Valerie Bertinelli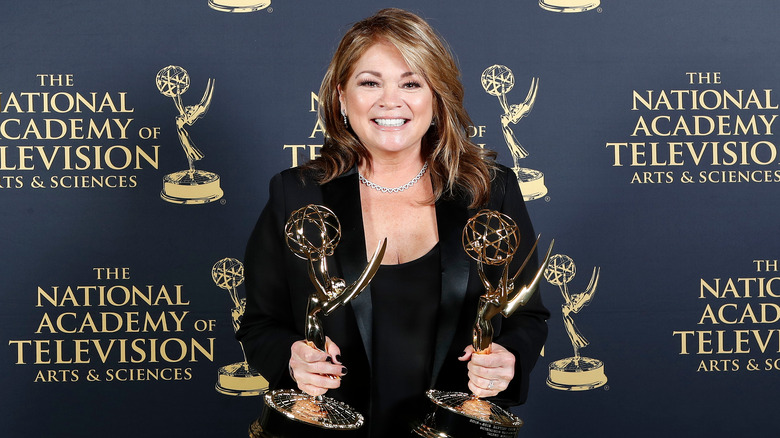 Joe Seer/Shutterstock
After a near-lifelong struggle with her image and weight, Valerie Bertinelli is finally understanding and accepting where she stands with her body. The former Jenny Craig spokeswoman spoke to People in 2020 and recalled her 2009 bikini shoot for the publication, which marked her first time rocking a bikini in nearly 30 years. "There's a lot of pride and a lot of shame associated with that cover," Bertinelli revealed, noting that she "worked really, really, really hard. Physically definitely." The star then poignantly reflected, "I wish to God I had worked just as hard on my mental shape."
She also noted that she is doing "the mental and emotional work" in coming to grips with her body. For her 60th birthday in 2020, Bertinelli "wanted to lose 10 lbs ... then it became much more than that. The star then pointed out, "'I'd like to lose the weight but I may never lose the weight.' How do I love me for who I am right now?" adding that "you have to do the internal work."
In 2017, Bertinelli opened up to People and also noted her acceptance of where she stands with food. Noting that food is "love" for her, she added she'll "go through times where I indulge way too much and then times where I pull it back," before adding, "It's about listening to your body."