The Truth About Randy Travis' Health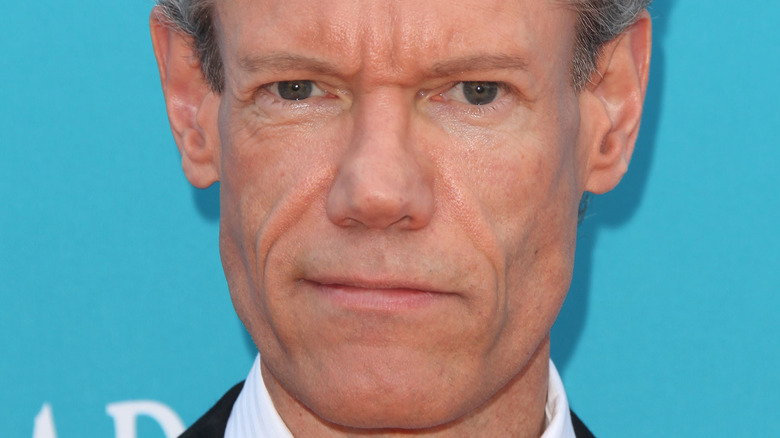 DFree/Shutterstock
Randy Travis has been one of the most popular stars of the country music world for decades. The superstar is the man behind huge hits including "Forever Together," "I Won't Need You Anymore (Always and Forever)," and "It's Just a Matter of Time."
So popular is the country stalwart that he'd had a big influence on the next generation of the genre's famous faces. Travis even teamed up with Carrie Underwood in 2007 to re-release "I Told You So" as a duet, with Underwood having nothing but praise for her collaborator since then. "Randy Travis means so much to me and I feel like personally and musically our paths have crossed a trillion times and I am a better performer, musician, writer and person for it," Underwood said on her "XO Radio" show in September 2020 (via Music Mayhem).
She's far from the only one paying her dues to the legend, though. Luke Bryan honored Travis while he was in the audience for his CMA Music Festival set in 2018. The "American Idol" judge performed Travis' hit "On the Other Hand," telling him, "I've been wanting to sing to you for a long time, buddy... I hope you enjoy it. I love you" (via Billboard). Bryan added after singing, "We might just need to make it a Randy Travis hour. How much time do we have?"
But while Travis is still touching hearts, he's sadly hit the headlines more recently for his serious health issues than his music.
Randy Travis' hospitalization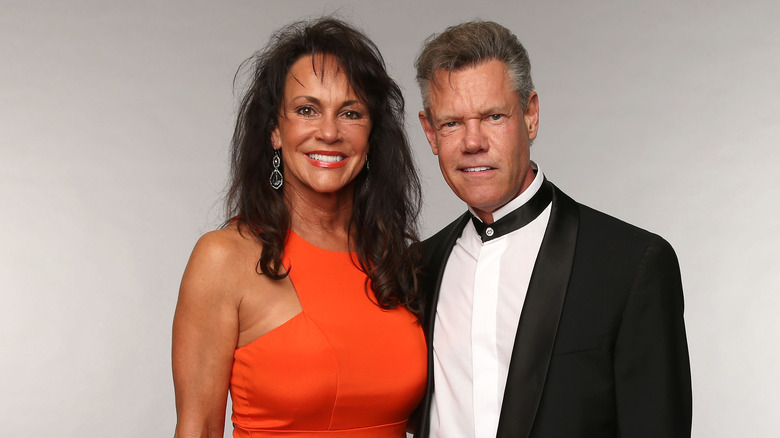 Christopher Polk/Getty Images
Randy Travis' health sadly took a turn for the worse in July 2013 when he felt congestion in his chest, which turned out to be dilated cardiomyopathy (via Everyday Health). Randy was admitted to hospital where his heart stopped, causing him to be put into a coma to prevent further damage to his body.
The country legend was in the medically induced coma for two days. Afterwards, it was confirmed by doctors after that he'd experienced a stroke, with the medical professionals believing a blood clot from his heart had traveled to his brain, affecting the left side. Randy went into a second coma when his lungs collapsed, and, as a result, the "Honky Tony Moon" singer was put on life support.
Doctors initially asked his now wife, Mary Travis (who was his fiancé at the time), if he should be taken off life support. Mary recalled asking her husband-to-be if he wanted to "keep fighting" and recalled "a little tear fell out of his eye and I knew he wasn't ready to give up."
Over the course of five and a half months and stints in two hospitals, Travis experienced pneumonia three times, underwent three tracheostomies, and had two brain surgeries, including having part of his skull removed to help stop swelling (via Saving Country Music). He was finally able to return home in November 2013.
But that wasn't the end of Randy's health issues, as he still head a long road to recovery.
Randy Travis' Aphasia diagnosis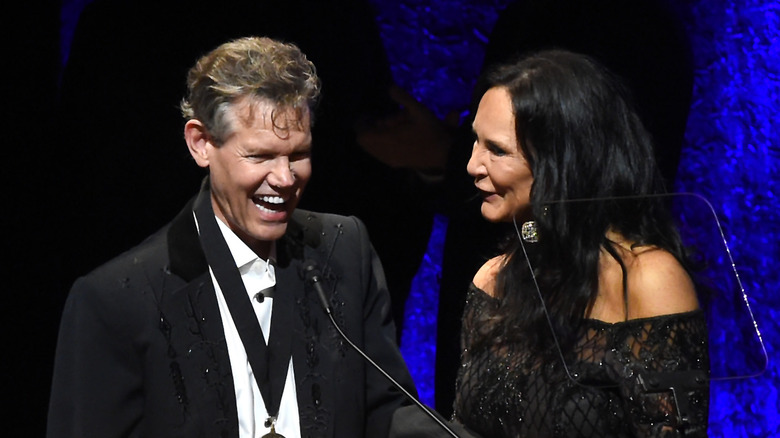 Rick Diamond/Getty Images
As a result of his stroke, Randy Travis developed Aphasia, which Randy and his wife, Mary Travis, discussed as part of Houston Aphasia Recovery Center's "Let's Talk" Luncheon in March. The disease affects many who have had strokes and makes it very difficult for the country music star to speak.
Mary shared that even eight years after his traumatic hospital stint, Randy is still learning new words every day as well as learning to put words together. Randy has also learned how to sing again, with Mary explaining, "The part that was affected, that was the dictation, the proper enunciation, and then the thought process, but it's not the soul."
Randy opened up about his recovery in his 2019 book, "Forever and Ever, Amen: A Memoir of Music, Faith, and Braving the Storms of Life," admitting that while he was able to understand everything that was being said to him, he couldn't respond verbally. "All this was extremely frustrating for me," he wrote. "I felt like I was trapped inside the shell of my body."
As for how the star is doing today, he seems very much on the road to recovery. In 2016, he appeared at his Country Music Hall of Fame ceremony, where he was able to perform "Amazing Grace." Mary explained of the touching moment to AXS TV, "I think when I put that microphone in his hand, he became Randy Travis again. It was absolutely beautiful."