Kim Kardashian And Kanye West Came Close To Divorcing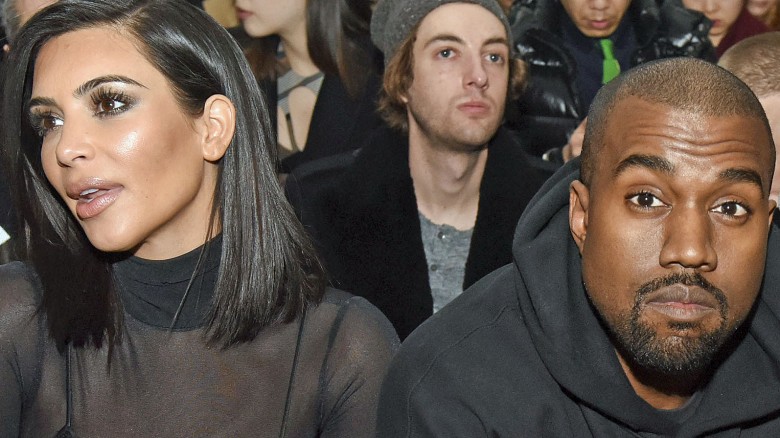 Getty Images
Kanye West and Kim Kardashian's relationship has dramatically improved in recent months, but it's still far from perfect.
A source close to West, 39, told People that Kardashian's robbery in October 2016, followed by West's breakdown a month later, almost killed their marriage.
"They went through a really rough time there for a while. It was really touch and go. She was dealing with the robbery and all that came after, and she felt like he wasn't there for her. He was going through his issues around the holidays, and he felt like she wasn't prioritizing him. Things were just awful between the two of them, but also with both of them separately. It was like for the first time, they just weren't happy. I don't think they were happy separately, and I know they weren't happy together."
An insider also told Radar Online that Kardashian, 36, was happy to get a break from West's drama when she went to the Met Gala solo on May 1, 2017. "Kim really cannot go anywhere with Kanye because they are not getting along at all," the source said. "He is always trying to upstage her and they are just not in a good place in their marriage right now."
A source also told Radar Online previously that Kardashian thought a third child would salvage the marriage. "Kim is pressing the issue more than ever now and thinks that another kid will save their marriage, but she and Kanye can't agree on anything involved in this process," a source claimed. "They are really trying to figure out what type of contract their choice for surrogate will sign, but Kim has made it clear that she will pretty much pay anything for another baby. In addition to offering their surrogate a six-figure deal, they will also make sure she has full security and benefits and that she is spoiled and pampered the entire time!"
The source said that the reality maven was the one really determined to make the marriage work, People reported.
"She kept saying, 'If we can get through this, we'll be stronger than ever,'" the source said. "They never fell out of love with each other, but it was just one of those times where marriage is hard work, and you have to push through the pain. They both had moments where they were like, 'Is this even worth it?' But the answer was always, 'Yes, this is worth it.' So they both chose to fight."
An insider added, "It's like the two of them were dangling on a rope off a cliff, and they used every single thing they had to find solid ground. They clawed their way back to somewhere a lot more healthy, and they're still clawing their way back. There are good days and there are bad days."
Still, a source close to West said, "If they called and said it was over, it wouldn't come out of the blue. But on the other hand, it wouldn't shock me if the two of them are still married in 20 years. Their chances are way better now than they used to be."
Above their own needs, however, the couple placed the wellbeing of their kids, daughter North, 3, and son Saint, 1.
"Both Kanye and Kim have done all they can to shield the kids from this all," a source told People. "There was no fighting in front of the kids. The kids are so young that they didn't really feel like anything was too different ... [West] is happy when he's with them. The kids are happy and well-adjusted, and that's the priority."
A source close to the Kardashians has a much more optimistic view of the relationship.
"Kim has her eye on the future and has worked hard to move forward. She's really focused on what's ahead, in her work and in her marriage," the Kardashian source said. "She and Kanye have been able to process things and move past them and are very ready for what's next and not be so focused on the mess that was last year. They're in a much better place."