Jennifer Lopez And Alex Rodriguez Already Living Together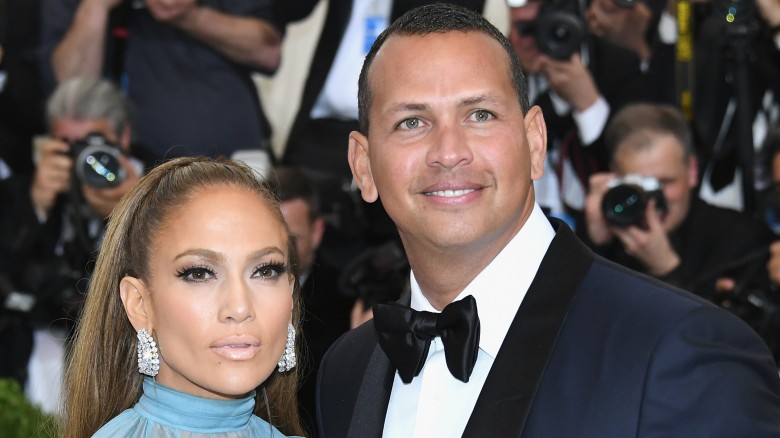 Getty Images
That was quick: Jennifer Lopez and Alex Rodriguez are reportedly already co-habiting!
"J.Lo asked Alex to live with her in her $28 million mansion in Bel Air, and he agreed," a source told Life & Style. "The couple have barely spent a moment apart since they started dating and are ready to take things to the next level."
The source added that Lopez was concerned that her twins, Max and Emme, 9, may not get along with A-Rod's two daughters, Natasha, 12, and Ella, 9, but the brood ended up hitting it off beautifully.
"Initially she was concerned there would be a rivalry since the children are all so close in age and are used to being the center of their parents' world, but as soon as the four kids met, it was like one big, happy family," the source said. "J.Lo has always wanted to have a large family, so it's a dream come true for her."
Despite the couple reportedly living together, they're not in a rush to race down the aisle any time soon.
"She's been married three times already," a source told Entertainment Tonight, referring to Lopez's previous hubbies Ojani Noa, Cris Judd, and Marc Anthony. (A-Rod is also divorced, splitting from wife Cynthia Scurtis in 2008 after six years of marriage.)
"She has two beautiful kids who are the focus of her life. I think she's at a point in her life where she doesn't need a husband to feel like she's in a committed, loving relationship."
The source added, though, that they are blissfully happy.
"Alex is a gentleman and fortunately has a lot of free time right now to be the perfect boyfriend. He focuses all his energy and time into Jennifer, who always has a million things going on. They balance each other well and have a great time together. I don't think she needs another engagement ring or a marriage certificate to be happy."
The insider added that the 2017 Met Gala, where the couple made their red carpet debut, made it clear: "Everyone who saw them on Monday night could see how super into each other they are. They didn't leave each other's side for a minute. Wherever Jennifer went, Alex followed. They only had eyes for each other."
"Jennifer and Alex are madly in love," the source gushed. "They are the real thing."