What Was Jarrod Schulz From Storage Wars Like Before The Fame?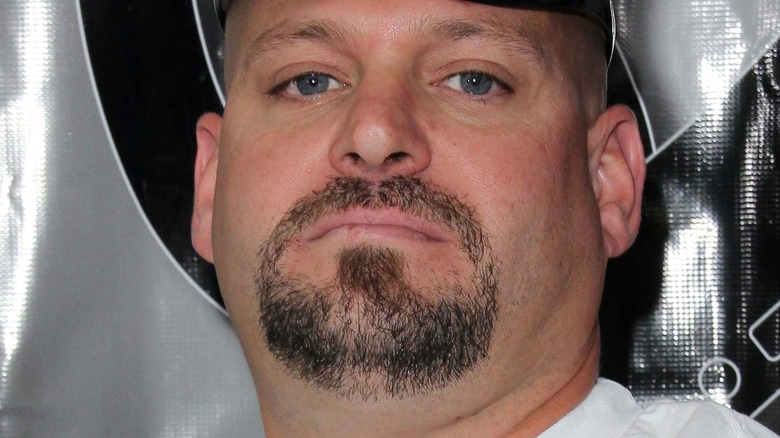 s_bukley/Shutterstock
Jarrod Schulz rose to fame on the mega-popular A&E reality show "Storage Wars" alongside his former partner Brandi Passante. The show brings together professional buyers who compete to bid on abandoned storage lockers in the hope of discovering valuable items and making some coin. The exciting part for contestants (and viewers) is that the bidders don't get a preview of the lockers' contents before competing to own them. Jarrod and Brandi joined the series for the very first episode, which aired in 2010, and participated through Season 4 when they also created the spin-off "Brandi and Jarrod: Married to the Job." That said, they've appeared in all 13 seasons of "Storage Wars," making them huge, if troubled (at least in Jarrod's case), stars.
In an interview with the Orange County Register, Jarrod spoke on the experience of getting chosen for "Storage Wars" and how his life changed. "Our style of living has definitely gone up," the California native said. He gave an example of going to a restaurant and getting recognized by the chef, who then sent them "something special" not featured on the menu. He added, "My brother-in-law tells me, 'I don't even play the lottery because we already won it." 
There is much more to Jarrod and his life prior to the fame than meets the eye, and his path to stardom included plenty of bumps along the way. In fact, Jarrod's job prior to auctioning storage units may surprise you.
Jarrod Schulz's first career was derailed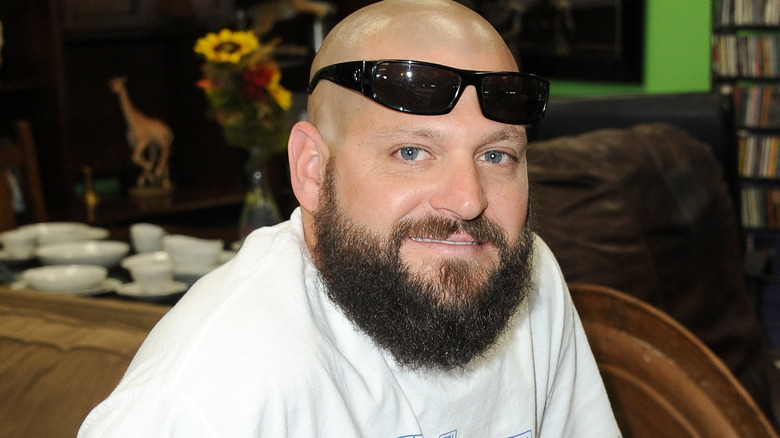 Albert L. Ortega/Getty Images
Have you ever wondered how Jarrod Schulz ended up in the storage biz? Well, it all began when he was figuring out what to do next after struggling in the mortgage and real estate market, a world he had worked in for "nine years," as he shared in an interview with IOL. It was a tough time for the industry, so waning opportunities were out of Jarrod's control, and soon enough, he found himself with "nothing to do all day." Luckily for the star, he decided to take up a relative's suggestion of scoping out storage facilities, which sparked a much-needed new beginning.
Eventually, Jarrod began bringing home items and selling them, which prompted him and his then-girlfriend, Brandi Passante, to open their own store. This became the Now and Then second-hand store, which enabled them to get discovered by "Storage Wars."
Jarrod made his living via multiple jobs before rising to stardom on "Storage Wars." In 2002, he opened his own apparel store, entitled Outlaw Apparel, which was inspired by the "desire to live life on ... [one's] own terms," as per the brand's website. When Jarrod wasn't working to make ends meet, he was a family man, raising his two children with Brandi. His past also features darker elements, including two arrests, one of which resulted in a 16-month prison sentence, according to Starcasm.
Jarrod Schulz's life after the fame has taken a turn and things are only getting messier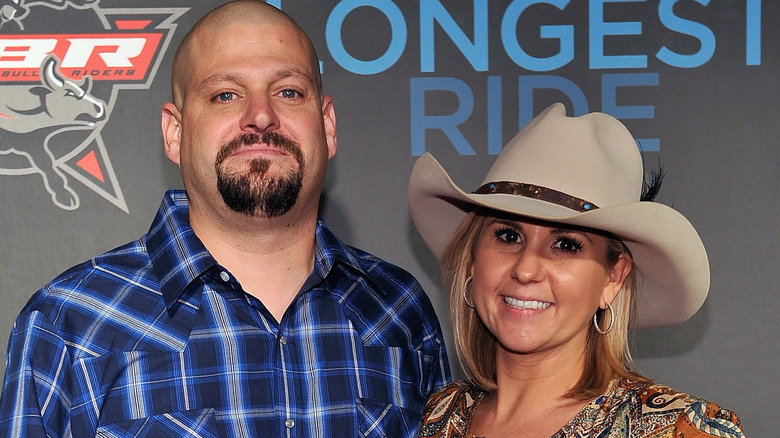 David Becker/Getty Images
Earlier this year, Jarrod Schulz — who split from Brandi Passante in 2019 — once again found himself in trouble with the law. According to TMZ, Jarrod got charged with "1 count of misdemeanor domestic violence battery" after an altercation at a bar that involved his ex-girlfriend and mother of his two children. Law enforcement sources told the publication that Jarrod showed up at a bar where Brandi was enjoying a few drinks. The former lovebirds began arguing, which culminated in Brandi telling her ex to leave the bar. This allegedly angered Jarrod and led to him pushing Brandi. When police questioned him, however, he denied the assault accusation to police. 
Shortly following the incident, TMZ reported that A&E, the network behind "Storage Wars," was conducting a probe into Jarrod's actions to determine whether or not he would be kicked off the show. While the network carried out their investigation, Jarrod was not expected to appear on any further episodes. In a later article published by TMZ, Jarrod pleaded not guilty to the charges of domestic violence battery in court and requested a dismissal of all charges. The case went to trial in July of this year, although no further updates have been released as of this writing. 
If you or someone you know is dealing with domestic abuse, you can call the National Domestic Violence Hotline at 1−800−799−7233. You can also find more information, resources, and support at their website.