Is Dog The Bounty Hunter Really Ending His Search For Brian Laundrie?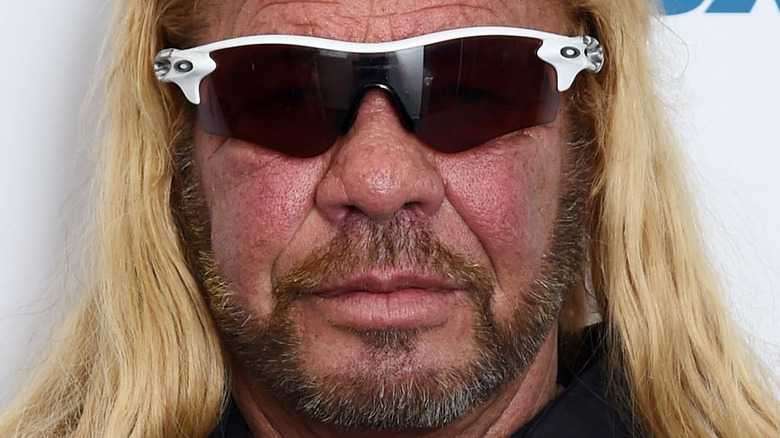 Ilya S. Savenok/Getty Images
Duane Chapman a.k.a. Dog the Bounty Hunter launched his own search for fugitive Brian Laundrie back in September, according to TMZ. Laundrie has been missing since early September, after he returned home from a cross-country road trip that he had taken with his fiancee, Gabby Petito. Laundrie showed up in Florida without Petito, who was found dead in Wyoming on September 19, according to Reuters. Her death was ruled a homicide, but Laundrie has not been named a suspect; he is considered a person of interest. A manhunt for Laundrie picked up in intensity after a warrant for his arrest was issued. According to Insider, Laundrie used an "unauthorized" debit card, leading to the warrant.
Dog was inspired to get involved in this particular case because he wants justice for Gabby Petito's family. As Fox News reports, Dog lost a daughter who was Gabby's age, so he has a sort of personal connection to it. He has received thousands of tips on Laundrie's whereabouts, and even uncovered a major piece to the puzzle. He told Fox News that one of the tips he received suggested that Laundrie camped at Fort De Soto with his parents after his return to Florida. That ended up checking out thanks to video surveillance obtained from the park, which has helped piece Laundrie's moves together. However, while many people have been confident that Dog would be the one to find Laundrie, he has been forced to change course. Keep reading to find out why.
Dog the Bounty Hunter is injured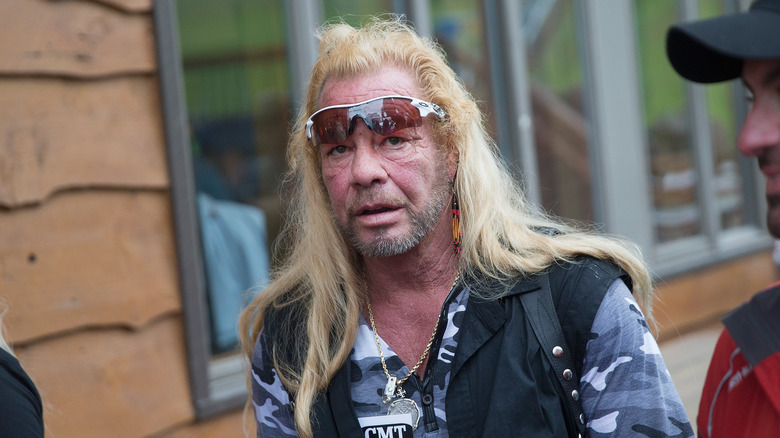 Scott Olson/Getty Images
Dog the Bounty Hunter is no longer in Florida looking for Brian Laundrie because he suffered an injury. According to the Daily Mail, Dog has flown back to Colorado after spraining his ankle, effectively taking him off the physical manhunt. On October 10, Dog's daughter, Lyssa Chapman, confirmed that the team that Dog put together is still very much working to locate Laundrie. "Dad is headed back to Colorado temporarily to handle some business. (Remember, he was in Florida on his honeymoon). We are still actively searching for #BrianLaundrie, leaving a team in place in Florida. As always, whatever I can share with you, I will," she tweeted. 
In a subsequent tweet, Chapman said that the team is "not giving up" and added that the "bait is set," though she didn't confirm whether or not her father would be returning to Florida. Meanwhile, a spokesperson for Dog released a statement following reports that he was off the case. "Dog has not ended his search for Brian Laundrie. Dog and Francie Chapman need to attend to a variety of matters at home in Colorado, including Dog's ankle injury which occurred during the search," spokeswoman Jennifer Willingham said, according to the New York Post. The report also confirms that Dog still has a team working the case in Florida.