Who Is Meghan Trainor's Husband, Daryl Sabara?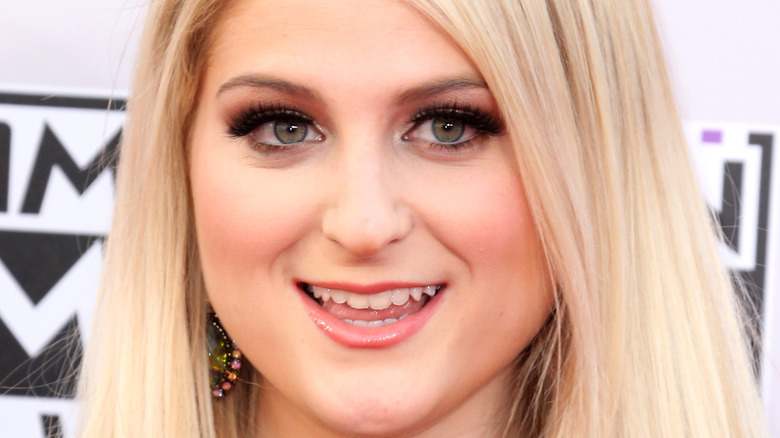 Kathy Hutchins/Shutterstock
Back in the days of printed tabloids (shudder), celebrities preferred to keep their off-screen lives and relationships fiercely guarded. And who could blame them? Constant rumors and unflattering photos were everywhere. But, thanks to social media, celebs are now happier than ever to share snippets of their day-to-day lives with fans. And while most of them keep it glam and curated, there are a few gems who aren't afraid to let it all out. Case in point is Meghan Trainor, who recently made headlines when she dished about her, uh, side-by-side "movements" with husband Daryl Sabara.
Speaking to Nicole Byer on her podcast, "Why won't you date me?," the "All About that Bass" singer confessed that she and her Sabara share side-by-side toilets. But, she was quick to add, "We've only pooped together twice."
While Trainor is known for being outspoken, this potty pairing revelation has left many wondering about Sabara, who is also clearly not afraid of intimacy. So, who is this man on Trainor's matching can? And why does he look so familiar?
Why you might recognize Meghan Trainor's husband, Daryl Sabara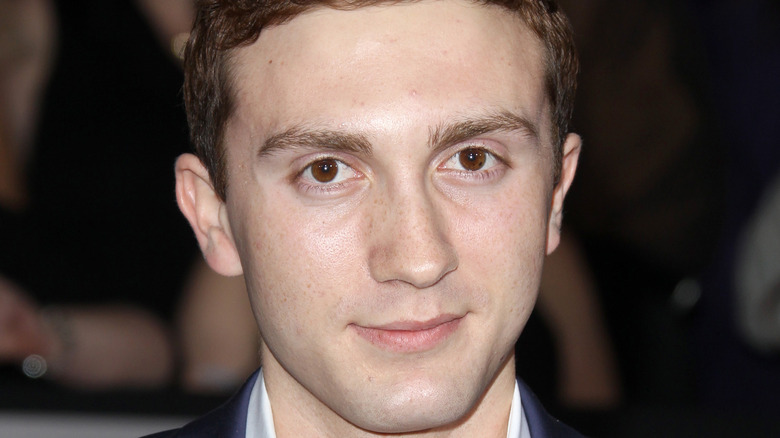 Kathy Hutchins/Shutterstock
If Daryl Sabara's cute freckles and curly hair ring a bell, chances are you were a kid (or a parent) in the early 2000s. Best known for his role as Juni Cortez in the action-comedy franchise "Spy Kids," Meghan Trainor's husband popped up in a number of naughties hits, including "Friends," "Roswell," and a bit part on "Will and Grace."
Apart from a successful career as a child star, he later flexed his acting skills in more serious material, such as Rob Zombie's gory horror film "Halloween," and the dark comedy "World's Greatest Dad" with the late Robin Williams. Sabara has also made a name for himself as a talented voice actor, with recurring parts in "Ben 10" and "Ultimate Spider-Man."
However, his favorite roles to date seem to be that of husband to Trainor, and father to their son Riley, born in February of this year. Expressing her gratitude for his support when she went back to work in an interview with Today, Trainor commented that Sabara makes raising a baby "almost easy."
Meghan Trainor and Daryl Sabara are truly inseparable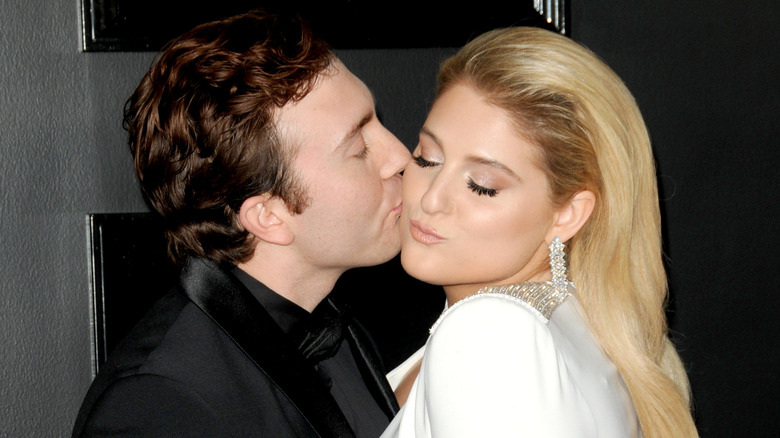 Kathy Hutchins/Shutterstock
While their level of intimacy might seem over the top to some, Meghan Trainor and Daryl Sabara's marriage appears to be flush with happiness. The two regularly gush over each other on social media, posting heartfelt captions and adorable pictures on Instagram. The "Nice to Meet Ya" singer has even revealed how her husband has helped her feel comfortable in her own skin, confessing to Cosmopolitan that "no one expressed how they liked my body out loud in the bedroom until I met Daryl."
And, according to Trainor's "Why won't you date me?" interview, the smitten couple didn't waste any time getting close. Set up by mutual friend Chloë Grace Moretz, they kissed on their very first date, as well as engaging in... some other activities (described by Trainor as "excellent"). Six days later, they confessed their love.
Considering this fast-track romance, it makes sense that not even nature's call can keep these lovebirds apart. As Trainor noted: "We pee at the same time a lot."