What Did Zendaya Just Reveal About Tom Holland?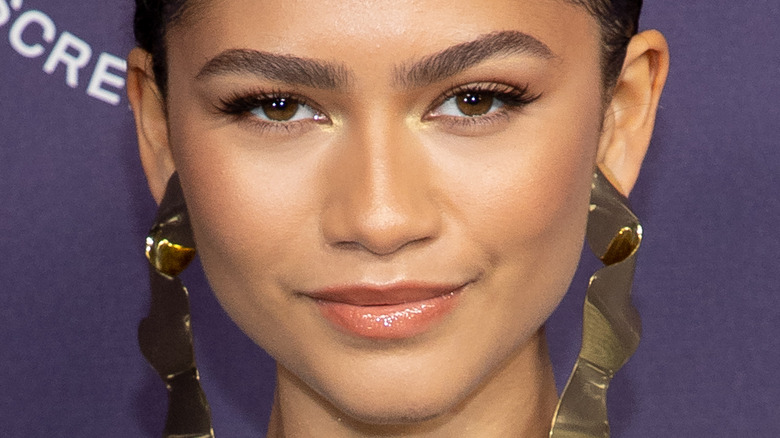 Emma Mcintyre/Getty Images
Watch out Jay and Bey, there's a new power couple in town!
As you may recall, "Spider-Man: No Way Home" actors Zendaya and Tom Holland all but confirmed their budding romance with an impromptu makeout sesh in Holland's luxury Audi vehicle back in July, per Page Six. Shortly after, Holland made things officially official in September when he wished his leading lady a happy birthday with a sappy Instagram post wherein he referenced her "Spider-Man" character, MJ. "My MJ, have the happiest of birthdays. gimme a call when your (sic) up xxx," he affectionately penned along with a mirror selfie of the two lovebirds.
But now it's Zendaya's turn to gush. Zendaya made headlines when she dished to InStyle about her Spiderman co-star-turned-beau, declaring that there are "many things" she appreciates about her man. As it turns out, however, the things the doting girlfriend revealed in the candid interview might surprise some fans.
Zendaya described Tom Holland as a 'perfectionist'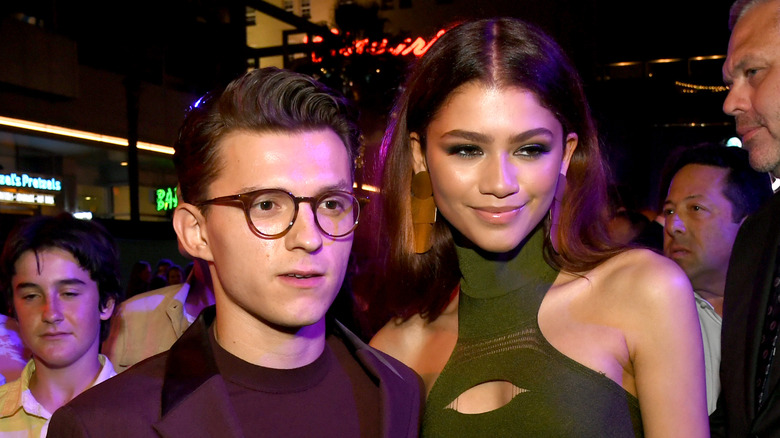 Kevin Winter/Getty Images
During an October 12 interview with InStyle, Zendaya referred to her on and off-screen man, Tom Holland, as a perfectionist. "Seeing him at work, even though he's not a Virgo, he is a perfectionist," she divulged. "Our director allowed me to come in every day [of the shoot], and it was cool to see how he cares so much about his work and making it right. I watched him do a fight scene all day, which is exhausting. He'd do a move, come back to the monitors, watch it, and say, 'I can do that better.' I'd be like, 'Dude, you got it.' But he wants us to be perfect, and I really appreciate that," she continued.
Still, Zendaya was adamant that it's not all work and no play for Holland. "He's a fun time," Zendaya dished. "Very charismatic, can make anybody feel comfortable and have a good laugh and a good chat. A good chat — I sound so British," she added. Perhaps, things are getting so intense between the new couple that Zendaya's starting to develop a sympathetic accent?