Inside Beyonce And Jay-Z's Relationship Today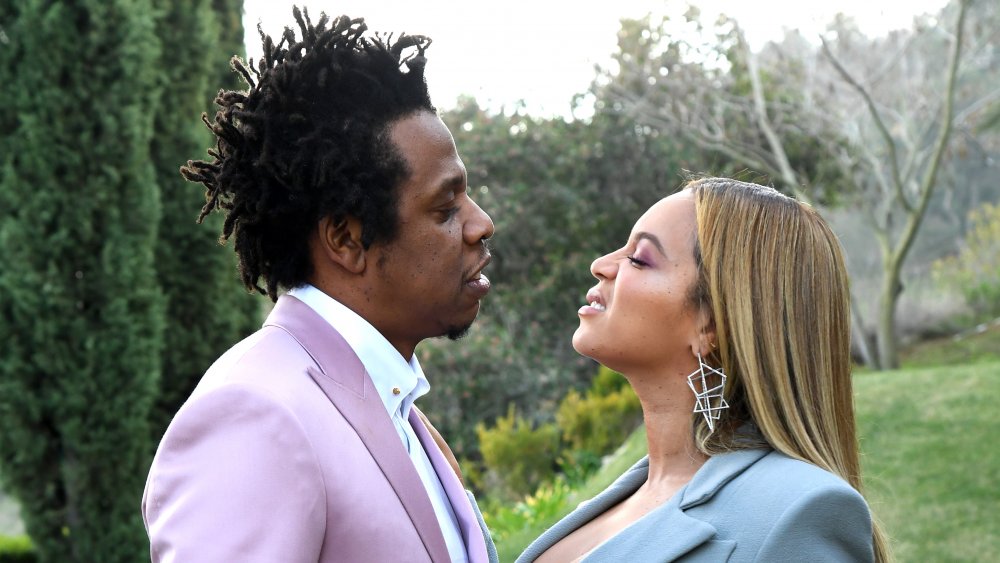 Kevin Mazur/Getty Images
If you're talking about music industry titans, it's nearly impossible to skip over Beyoncé Knowles Carter and Jay-Z. The power couple has become a pair of music moguls over the years, tightening their grip on the pop culture scene with every single, album, clothing line, and controversy revealed. Over the years, we've witnessed their relationship blossom from a puppy love romance over the phone to a mature marriage with three children, enduring revelations of disloyalty, miscarriages, endless rumors, and so much more.
Beyoncé's first visual album in four years, July 2020's Black is King, showcased the empire and family the two have built over the decades. The artistic scenes are filled with colors and patterns, grand backdrops, and rich symbols of history and culture, all punctuated by the presence of Beyoncé, Jay-Z, and their kids Blue Ivy, Sir, and Rumi Carter.
The powerful images of the couple and their family stand in stark contrast to some of Bey's previous visual albums, which were based largely on Beyoncé's independence and recovery from Jay-Z's cheating scandals. So where does their relationship stand? Let's take a look.
Beyonce and Jay-Z's relationship was plagued by cheating rumors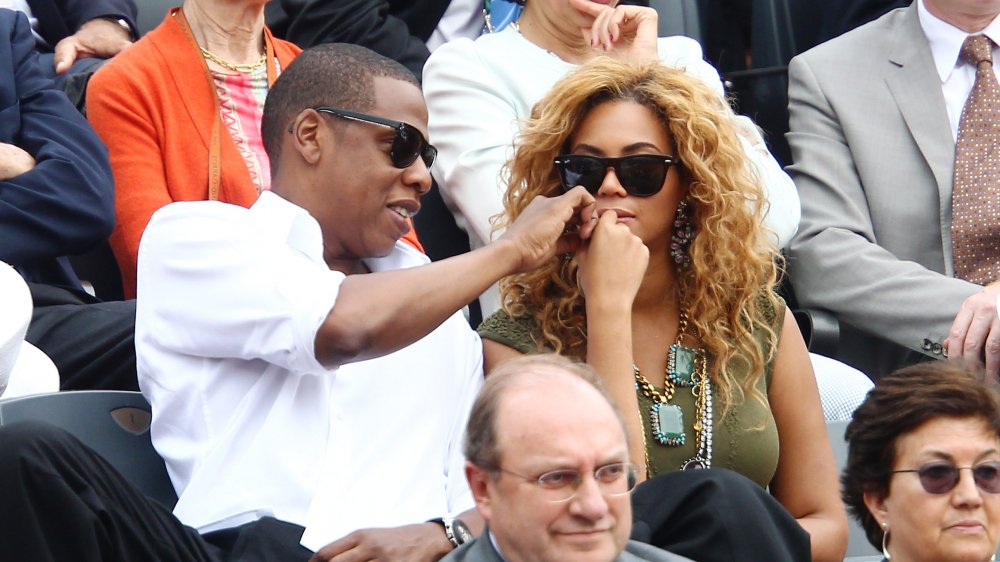 Julian Finney/Getty Images
Beyoncé and Jay-Z have been married since 2008. Their decade-long romance has been filled with setbacks, recoveries, and reemergences into the celeb world, with albums like Lemonade, Jay-Z's 4:44, and their joint album Everything Is Love — a testament to their strength as artists and a couple. 
At one point, though, rumors swirled around Jay-Z and Bey's marriage like fruit flies. Whether sparked by publicists or based on partial truths, talk surfaced about Jay-Z's involvement with different women including Rihanna, Rita Ora, Casey Cohen, Rachel Roy, and Claudia Scheelen. 
The flames were only fed by the music released by the couple, which seemed to suggest that infidelity had definitely taken place. Beyoncé's Resentment and Ringing the Alarm raised red flags for fans, and the visual album Lemonade pretty much sealed the deal. People were even more convinced something had happened after a very inflammatory video revealed a tiff between Beyoncé's sister Solange and Jay-Z on an elevator.
Beyonce and Jay-Z are in a 'better place' now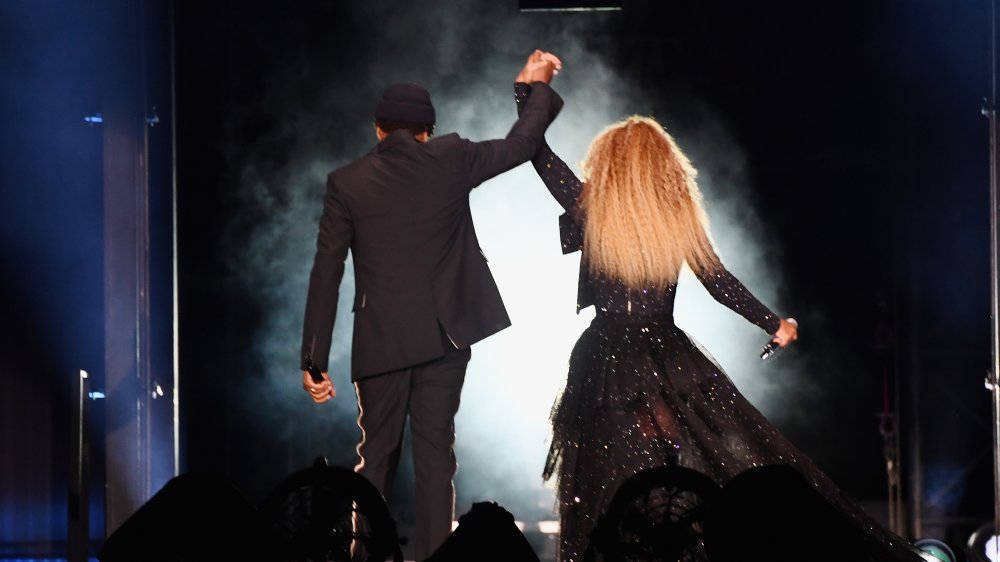 Larry Busacca/pw18/Getty Images
After Lemonade's release, everyone was left wondering: who is "Becky with the good hair"? At that point, Jay-Z finally came clean about the rumors that had been rocking their relationship for so long. In 2017, one year after Beyoncé's hit visual album about infidelity debuted, Jay-Z said he had indeed cheated on his (and everyone else's) Queen. In the same interview, though, he revealed that the two were much stronger than before. 
"You know, most people walk away," he explained in an interview with the New York Times Style Magazine. But, Jay-Z explained, these two chose to stick together through thick and thin. In a 2018 interview with David Letterman, Jay added that Beyoncé was "understanding and knew that I'm not the worse of what I've done." He even said that the two went to therapy and "put in the work" because "we love each other." So where are they in their relationship now? 
"I like to believe that we're in a better place today but still working and communicating and growing," Jay told Letterman. 
These two tend to keep the details of their relationship close to the vest, but judging by their dual appearances in Black is King, they're on much more solid ground than the Lemonade days. With a music empire and three beautiful kids, they have a lot to celebrate.