JAY-Z Addresses Infidelity Rumors, Mom's Sexuality On New Album 4:44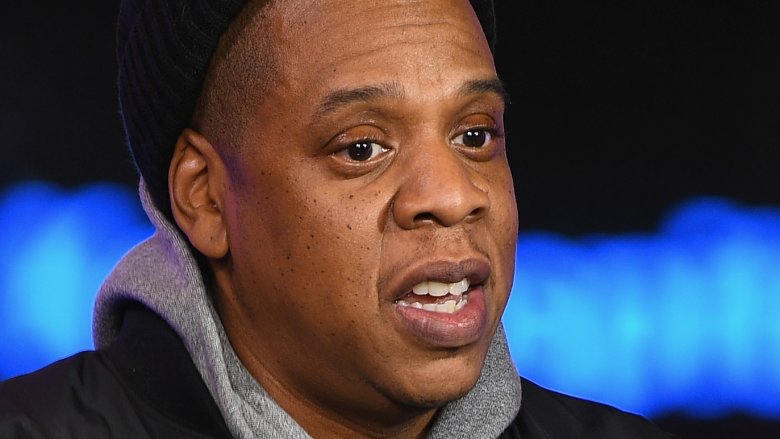 Getty Images
The rapper released his album 4:44 on June 30, 2017—and fans have been busy dissecting the lyrics to all of his latest tracks. 
Entertainment Tonight notes that his first song on the record, "Kill Jay-Z," references that infamous elevator fight between he and wife Beyoncé's sister Solange Knowles. "You egged Solange on," Jay spits, "knowing all along all you had to say you was wrong."
But it doesn't take long for the song to switch gears and address those rumors that he had cheated on Beyoncé, as the singer herself had seemingly claimed with the release of her wildly successful album Lemonade. "You almost went Eric Benét, let the baddest girl in the world get away," JAY-Z rapped, referencing Halle Berry's ex-husband, who many suspected cheated on the actress prior to their divorce.
Similarly, in "4:44," he expresses regret at a past indiscretion—presumably an affair. "And if my children knew / I don't even know what I would do / If they ain't look at me the same / I would probably die with all the shame," the rapper rhymed (via Rolling Stone). "'You did what with who?' / What good is a ménage à trois when you have a soulmate? / 'You risked that for Blue?"
In another song, "Family Feud," JAY-Z seems to call out his self-destructive tendencies, rapping, "I'll f*** up a good thing if you let me."
However, JAY-Z's marriage to Beyoncé isn't the only bit of his personal life that he reveals in his new album. He also made a major announcement about his mother, Gloria Carter: She's gay.
"Mama had four kids, but she's a lesbian / Had to pretend so long that she's a thespian / Had to hide in the closet, so she medicate / Society shame and the pain was too much to take / Cried tears of joy when you fell in love / Don't matter to me if it's a him or her / I just wanna see you smile through all the hate," JAY-Z rapped in his song "Smile" (via E! News). "Marie Antoinette, baby, let 'em eat cake."
Glad to hear that JAY-Z is so accepting of his mother's coming out—and that Gloria was able to come out on her own terms. Not all celebrities have had that opportunity.