Jay-Z Admits To Cheating On Beyonce, Explains Why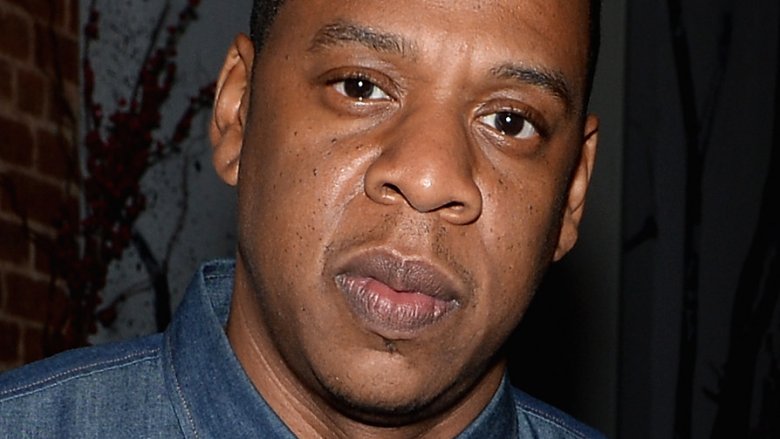 Getty Images
The "Empire State of Mind" rapper is opening up about his past infidelity.
In an interview with The New York Times published on Wednesday, Nov. 29, 2017, Jay-Z (real name Shawn Carter) confessed to the long suspected rumored that he'd cheated on his wife, Beyoncé. And, he detailed, it all stemmed from his experienced in childhood.
Growing up poor in Brooklyn, he said, caused him to "go into survival mode," which, in turn, affected how he dealt with his feelings (via Page Six).
"You have to survive. So you go into survival mode, and when you go into survival mode, what happens? You shut down all emotions. So even with women, you gonna shut down emotionally, so you can't connect," explained Jay-Z, who'd been discussing psychotherapy with the paper. "In my case, like it's, it's deep. And then all the things happen from there: infidelity."
As could be expected, things haven't been so easy for Jay-Z and his family since he cheated. "You know, most people walk away, and like divorce rate is like 50 percent or something 'cause most people can't see themselves," the 47-year-old explained (via Entertainment Weekly). "The hardest thing is seeing pain on someone's face that you caused, and then have to deal with yourself."
Fortunately, Jay-Z and Beyoncé have been able to work through their marital issues by creating music, which the rapper deemed to be "like a therapy session." While the two reportedly began creating a joint album, Beyoncé's solo music was "further along" so it was released first. The record, of course, was Beyoncé's hit Lemonade, which hinted at Jay-Z's infidelity with lines like, "He better call Becky with the good hair."
Jay-Z later released his own album, 4:44, on which he rapped, "You did what with who? / What good is a ménage à trois when you have a soulmate? / You risked that for [daughter] Blue?"
In his New York Times interview, Jay-Z noted, "[I was] really proud of the music she made, and she was really proud of the art I released. And, you know, at the end of the day we really have a healthy respect for one another's craft. I think she's amazing."
Hopefully, Jay-Z and Beyoncé's marriage is on more solid ground, especially considering the two welcomed twins Rumi and Sir in June 2017.