What Did Ella Travolta Just Say About Her Famous Dad, John?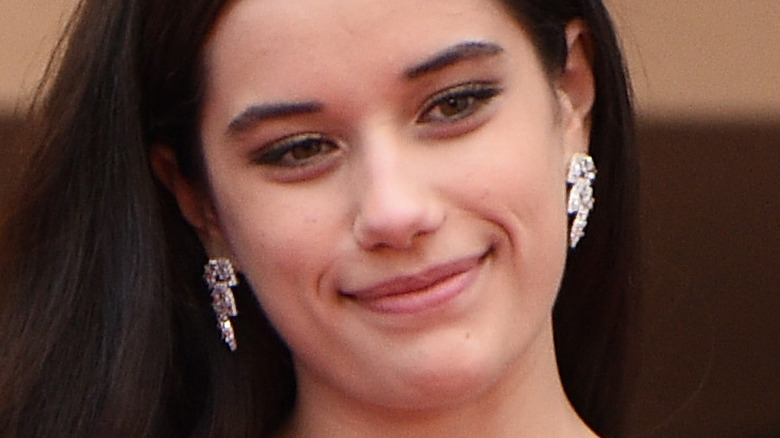 Nicholas Hunt/Getty Images
The Travoltas have had quite the tumultuous year, as the family lost their beloved Kelly Preston back in 2020 to breast cancer. John Travolta took to Instagram at the time of his wife's death to share the news with fans. "Kelly's love and life will always be remembered. I will be taking some time to be there for my children who have lost their mother, so forgive me in advance if you don't hear from us for a while," he wrote. 
The "Grease" actor did just that and even revealed to Kevin Hart on his Peacock talk show, "Hart to Heart," the discussions he had with his youngest son, Ben, after Preston died. "He said to me once, 'Because mom passed away, I'm afraid you're going to,'" the actor recalled (via People). "I said, 'Well, it's a very different thing.' And I went through the differences about my longevity and her limited life. I said, 'But you know, Ben ... you always love the truth and I'm going to tell you the truth about life. Nobody knows when they're gonna go or when they're going to stay.'" Preston and Travolta shared three kids together over the course of their nearly 30 years of marriage. The couple tragically lost their first son, Jett, to a seizure back in 2009, per ABC News.
Travolta extended his love to his daughter as well, taking to social media to share sweet words with her in celebration of Father-Daughter day.
Ella Travolta is following in her father's footsteps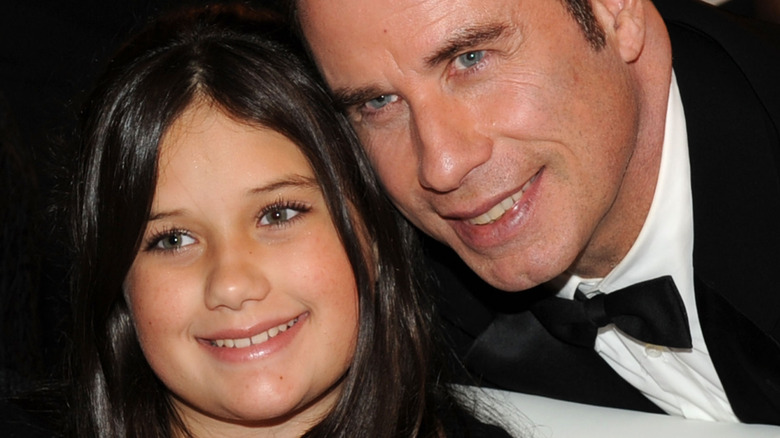 Kevin Winter/Getty Images
In the sweetest Instagram back-and-forth between father and daughter, John Travolta and his daughter, Ella, shared their love for each other in celebration of Father-Daughter day, causing fans to let out a collective, "Awe!"
"Happy Father-Daughter Day to my hero, my best friend," Ella wrote on October 11 in the Instagram caption to a photo of her sitting with her famous father while on set of "Jimmy Kimmel Live!" back in 2019. "I love you so much Daddy." The "Saturday Night Fever" star took to his own Instagram to share the same photo with the caption, "Happy Father–Daughter Day Ella! I love you more than words can express!"
In 2019, Travolta opened up to People about Ella's interest in the entertainment industry and becoming an actor. "She is her own person. She is gracious, generous, poised, graceful, and gorgeous," Travolta said. "I don't know how she came to be, and I don't take any credit other than just adoring her. And maybe that's a valid contribution." Of course, being a Travolta may have also contributed to Ella's career. She and her dancing dad appeared in a Superbowl ad together in February, recreating Travolta's famous hand jive scene from his 1978 movie "Grease."