Love And Hip Hop: Hollywood Season 7 - Here's What We Can Tell Fans So Far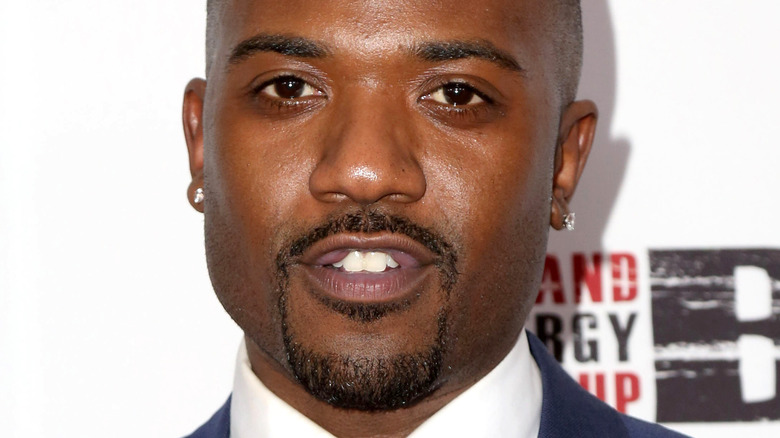 Kathy Hutchins/Shutterstock
Since its debut on VH1 in 2011, "Love & Hip Hop" has become one of the network's most popular franchises. The TV series follows the personal and professional lives of leading hip hop and R&B musicians, performers, producers, managers, and more as they live and work in metropolitan cities in the United States. The original installment kicked off in New York, which then spawned several spin-offs including ones based in Miami, Atlanta, and Hollywood, otherwise known as Los Angeles, of course!
"Love & Hip Hop: Hollywood" premiered in September 2014, per IMDb, and is the third and latest spin-off to date. Like the other spin-offs, the show follows the lives of prominent hip hop and R&B artists in the Los Angeles, California music scene. The show has spanned six seasons to date and fans are eagerly waiting to find out when they can see their favorite stars in action again. Here's everything we know about Season 7 of "Love and Hip Hop: Hollywood."
When is the release date for 'Love and Hip Hop: Hollywood' Season 7?
As of this writing, VH1 has not yet confirmed a release date for a seventh season of "Love & Hip Hop: Hollywood." It has been over three years since Season 6 of "Love & Hip Hop: Hollywood" aired, according to TheCinemaholic, and VH1 has remained tight-lipped about when the spin-off and other shows would be returning.
According to Showbiz Cheat Sheet, the entire "Love & Hip Hop" franchise was put on hold in May 2020 because of the COVID-19 pandemic. Producers could not figure out how to safely film the stars with social distancing and mask mandates because of how many people were involved. Besides the cast, adjacent figures like assistants, security crews, and more also had to be accommodated, which meant that it was difficult to film on location and risked the spread of the virus.
Since the COVID-19 pandemic is still ongoing, VH1 has not indicated whether the show has resumed production. 
Who is in the cast of 'Love and Hip Hop: Hollywood' Season 7?
"Love & Hip Hop: Hollywood" features an ensemble cast, meaning that there are lots of personalities to cover. According to TheCinemaholic, the show has featured more than 17 celebrities in its main cast throughout the past six seasons. Additionally, many supporting figures also made appearances on the show.
K. Michelle, Apryl Jones, Lil' Fizz, Lyrica Anderson, A1 Bentley, Princess Love, Ray J, and Micky Munday were all featured on Season 6, per IMDb, and are likely to be back on Season 7, pending a renewal from VH1. Other celebrities who made appearances included Yo-Yo, Apple Watts, Paris Phillips, Zellswag, Moniece Slaughter, Jason Lee, Pam Bentley, and more. They are also likely to make appearances in Season 7.
Regardless of who's in or out, fans can be guaranteed some drama when the show resumes filming!