Did Britney Spears Just Completely Shade Her Sister Once Again?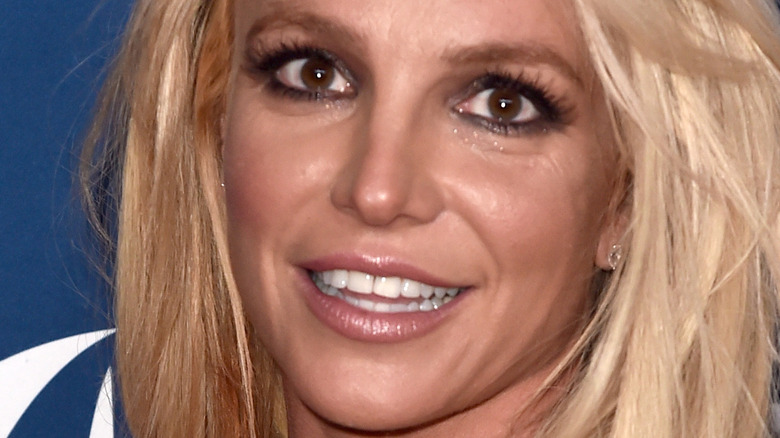 Alberto E. Rodriguez/Getty Images
Britney Spears' relationship with her younger sister, Jamie Lynn Spears, has been called into question by fans all over the globe. Although Britney has not clearly expressed that she and her sister aren't on good terms, many people have pieced such together based on what Britney had to say in court on June 23. During her virtual appearance, Britney told Los Angeles Supreme Court Judge Brenda Penny that her family did "nothing" when her dad was mistreating her, according to the full transcript provided by CNN. Meanwhile, court documents obtained by The Blast last year indicate that Jamie Lynn became a trustee of "SJB Revocable Trust," which belongs to Britney, in 2018. It's unclear if that move was approved by Britney.
In addition, the "Piece of Me" singer has spoken out about her sister performing her songs, and how that has upset her. "I don't like that my sister showed up at an awards show and performed MY SONGS to remixes," Britney captioned an Instagram post on July 17. Earlier that month, Jamie Lynn revealed that she had been receiving death threats after speaking out about Britney, according to Cosmopolitan, as fans had picked up on a disconnect between the two sisters. 
Now it seems that Britney may have once again hinted that she isn't on the best of terms with Jamie Lynn. Keep reading to find out what she had to say.
Britney Spears' Instagram post could have been a dig at her sister's new book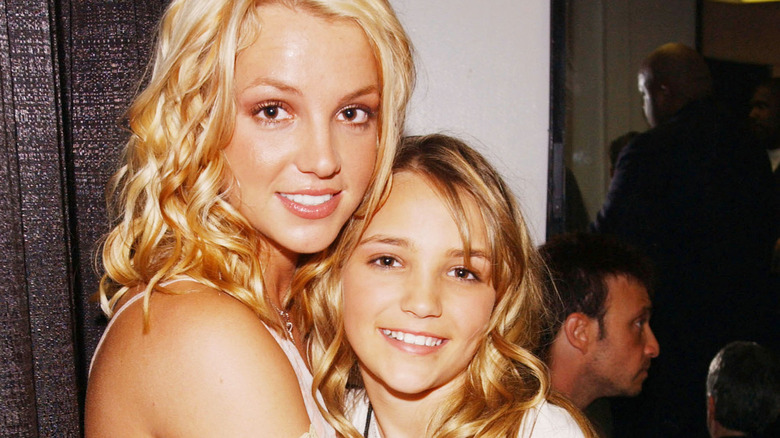 Frank Micelotta/Getty Images
Perhaps once closer than ever, Britney Spears and Jamie Lynn Spears don't seem to be on the same page these days — and it's possible it has been that way for a while now. Jamie Lynn is set to release a book, which was slated to be titled "I Must Confess," which are lyrics from one of her sister's most popular songs, "...Baby One More Time." However she changed the title to "Things I Should have Said," according to Page Six. On October 12, Britney took to Instagram to seemingly joke about releasing her own book — and many social media users think that her post shaded Jamie Lynn. "I'm thinking of releasing a book next year, but I'm having issues coming up with a title so maybe my fans could help !!!! Option #1 ... 'S***, I really don't know' Option #2 ... 'I really care what people think!!!!' What do you guys think," Britney captioned a photo of herself.
Fans were quick to suggest that Britney was shading Jamie Lynn with her post, and commented such. "Lmaooo I'm loving this shade," wrote one Instagram user. "She came for Jamie Lynn..." added another Instagram user. "Queen of shading your sister," another Instagram user wrote. It sounds like Britney isn't too thrilled about her sister's book, which is slated for release in January 2022.