The True Meaning Behind 'Lonely' By DaBaby Featuring Lil Wayne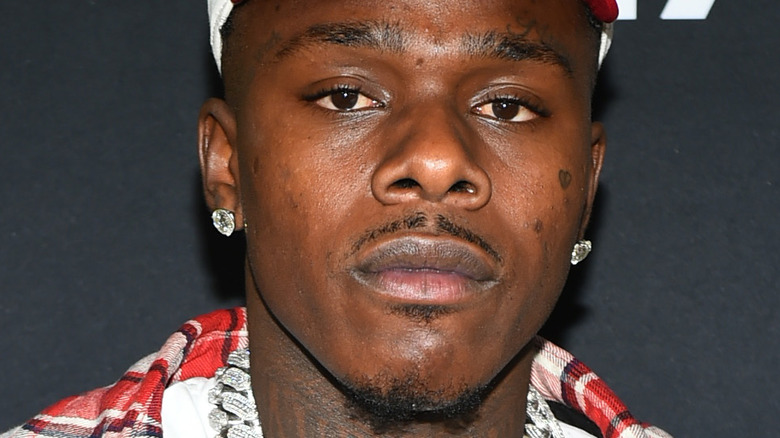 Marcus Ingram/Getty Images
The following article contains mentions of suicide and violence.
In late July, embattled rapper DaBaby found himself in hot water after making several controversial statements regarding the AIDS epidemic and the LGBTQ+ community. The controversy began at Miami's Rolling Loud festival when DaBaby issued a call-to-action to his fans — telling them to put their lighters up if they "didn't show up today with HIV, AIDS, or any of them deadly sexually transmitted diseases that'll make you die in two to three weeks" (via Billboard). He also made several anatomy-related comments, much to the dismay of the LGBTQ+ community.
The rapper soon received swift backlash. While rappers T.I. and Boosie Badazz jumped to DaBaby's defense (as Billboard notes), the rapper was widely condemned by fellow musicians and public organizations alike. From Dua Lipa and Demi Lovato to GLAAD, the rapper was starkly criticized for his remarks and was promptly dropped from music festivals like Lollapalooza and Governors Ball. Though he initially remained unapologetic, the rapper eventually apologized "to the LGBTQ+ community for the hurtful and triggering comments" he made (via The Hollywood Reporter).
In September, DaBaby dropped "Lonely" featuring Lil Wayne, a two-and-a-half-minute track that chronicles his life and career struggles — including his 2018 murder charge. And despite climbing his way to the mountaintop, DaBaby didn't get there without his fair share of sacrifices. So what is the true meaning of DaBaby and Lil Wayne's "Lonely?" 
'Lonely' sees DaBaby reflect on his 2018 murder charge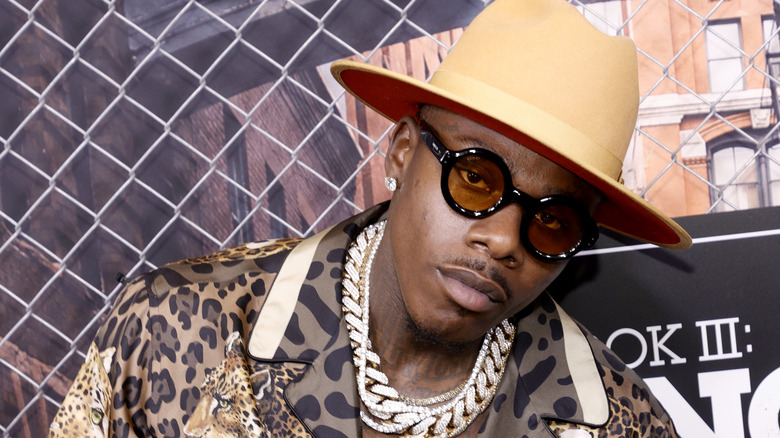 Jamie Mccarthy/Getty Images
Never shy and always outspoken, DaBaby has no problem whatsoever telling people how he really feels. There's a reason why the cover art for the single "Lonely" features people sheepherding towards one path, while one man (presumably DaBaby) walks a lonely road. The song kicks off with a resounding, "Caught up in my feelings, I'll f*** around and kill another n****" (per Genius) — referencing his 2018 murder charge of 19-year-old Jaylin Craig. The murder occurred that year when DaBaby was approached by Craig while shopping in a North Carolina Walmart.
While DaBaby maintains it was a robbery on Craig's end gone wrong, Craig's family suggests otherwise. Craig's cousin, who referred to the rapper as "a killer" and "a menace," noted that Craig and a friend were simply eager fans who approached the then-up-and-coming artist before the situation turned deadly (per The Source). DaBaby was then put on trial for the murder, though the case was dismissed after a key witness did not show up to the court hearing (per Fox 46).
On "Lonely," DaBaby continued his diatribe surrounding the case, stating, "I can use the murder for therapy / I can make the news with it, break the internet / Have 'em all nervous and scared of me / Then get away sneaky clean, never seen a thing." On top of his Rolling Loud controversy, DaBaby seems to be rather unapologetic about controversial situations, and "Lonely" only furthers that idea.
DaBaby laments on his brother's death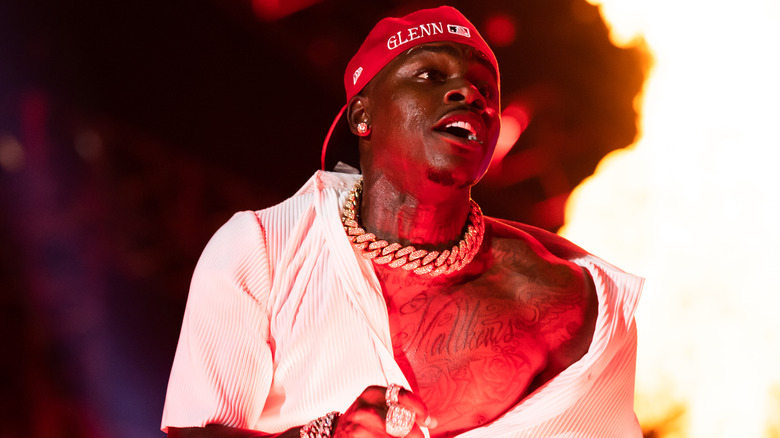 Jason Koerner/Getty Images
DaBaby's second verse on "Lonely" sees him openly discuss the death of his brother, Glenn Johnson, who was found dead in an apparent suicide in November. DaBaby gets real poignant when he states, "As if I got a reason to act like I'm lonely / I saw my big brother laid out with his brains blown out / It's been catchin' up on me / S***, how would you act if your bro took his life?" (per Genius).
He then discusses the fallout of his brother's death and lambasts the music industry in the process, stating: "In the car with a bottle of liquor, a pistol, a lonely killer / Ain't no love at the top, just a lonely n****." It does get lonely at the top, given the minimal backup DaBaby received in light of his Rolling Loud controversy. He further refers to music industry heads as "blood-suckin' leeches and bottom feeders."
Lil Wayne's following verse sees his characteristic and dynamic wordplay in full effect, while playing up to DaBaby's thematic development. Lines like "All that body armor got you hot, I'm warmin' / And it ain't gon' help you more than I'm gon' harm you / Outchea by myself rollin' like an Army" sees Wayne play around with compound rhymes at the end of each bar — adding to the themes of murder and death that the DaBaby previously set out beforehand.
If you or anyone you know is having suicidal thoughts, please call the National Suicide Prevention Lifeline​ at​ 1-800-273-TALK (8255)​.