Inside Ross Butler's Love Life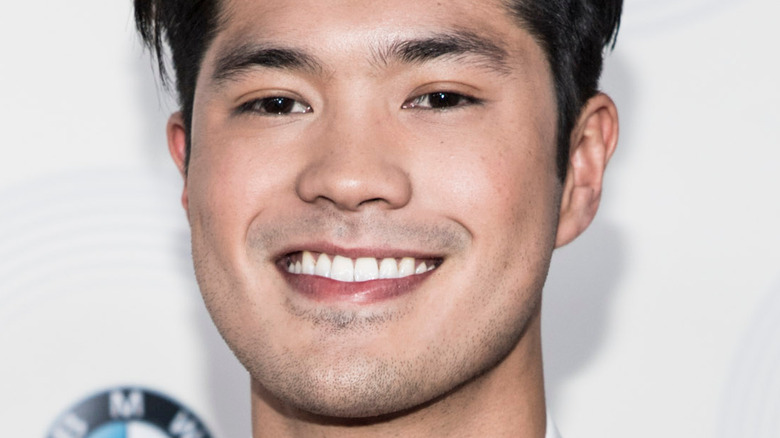 Eugene Powers/Shutterstock
You know him as Zach Dempsey in "13 Reasons Why" and Trevor Pike in the "To All The Boys" series. He also used to be Reggie Mantle in "Riverdale." The actor behind these roles is none other than Ross Butler, the star many fans are going gaga over. He has yet to star in a project that would define his career, but many are already rooting for him not only because of his looks but also because fans know he hasn't unleashed his full acting potential just yet.
Butler, who was born in 1990, has been frank about wanting to move on from high school roles, too. He told Glamour in February that while he enjoyed playing a teenager, it was time for him to progress to more mature roles. "Playing a lot of high school roles keeps you in a certain mindset," he admitted. "You look at the world from the point of view of a teenager, which is fun, but I'm ready to mature and start living like an adult."
While Butler has been in the business for quite some time now, we don't know a ton about his love life. But the actor isn't one to shy away from being candid about his dating history and what he looks for in a partner.
Love may be on the horizon for Ross Butler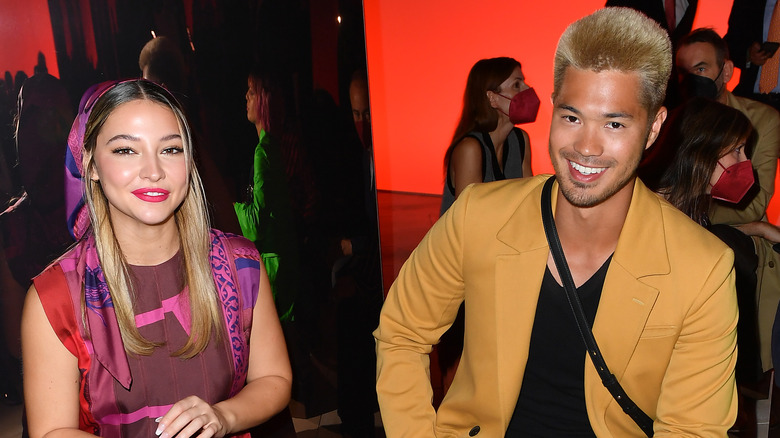 Jacopo M. Raule/Getty Images
Ross Butler told Glamour in February that he was single, but there's a possibility his dating status will change soon. TMZ reported in September that the "13 Reasons Why" actor was spotted dancing and getting cozy with "Outer Banks" star Madelyn Cline at a restaurant in Milan. The two were seen together throughout Milan Fashion Week, and they were photographed together at the Salvatore Ferragamo show, per E! News. Butler also showed up in Cline's Instagram Stories, leading fans to speculate that there might be something going on between the two. It's possible that they're nothing but friends, but fans can't help but wonder if they're on the way to becoming an item, especially because Cline has reportedly split from her "Outer Banks" co-star Chase Stokes. 
Prior to being seen with Cline, there's not a ton of information about who Butler has dated in the past. Per J-14, he was reportedly linked to DJ Chantel Jeffries in 2018 and 2019, though the pair never confirmed the dating rumors.
Whether or not Ross Butler is dating Cline, one thing's for sure: He's ready to welcome love with open arms. "People say that love is hard, right? Like, love is work. I think it's the opposite," he told Glamour in February. "I think love is really easy, because it's an emotion. Either you love someone or you don't. If you have to force yourself to love someone, then maybe that isn't really love."
Ross Butler didn't start taking dating seriously until his mid-20s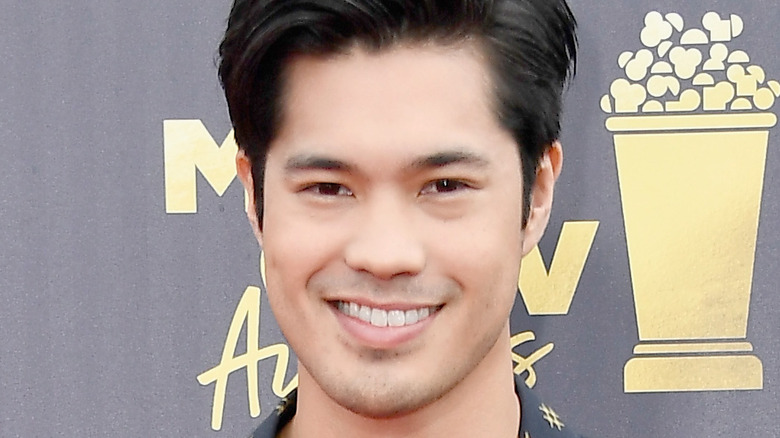 Frazer Harrison/Getty Images
Many 31-year-olds have plenty of experience with dating. But for Ross Butler, the dating game is a relatively new realm. The star has admitted that he didn't start dating until he was in his mid-20s because he wanted to focus on his career first. He also wanted to make sure he was emotionally mature before starting a relationship.
"For a long time, I made a conscious decision not to date. I think you need to take time to focus on yourself, especially in your early- to mid-20s," he told Cosmopolitan in April 2018. "I wanted to be emotionally set and get my career going before I got into anything serious. Now I think I have a good foundation, and somebody I bring into my life could teach me things and help me branch out."
But even if he's already primed to enter a relationship, Butler confessed that the pandemic affected his chances of meeting new people. "It's hard because we've been in COVID for a year now, so I haven't gone on any first dates in a while," he shared with Glamour in February. "I'm out of practice." Based on the September photos of him and Madelyn Cline (per TMZ), though, that could change soon.