The Real Meaning Behind Walker Hayes' 'Fancy Like'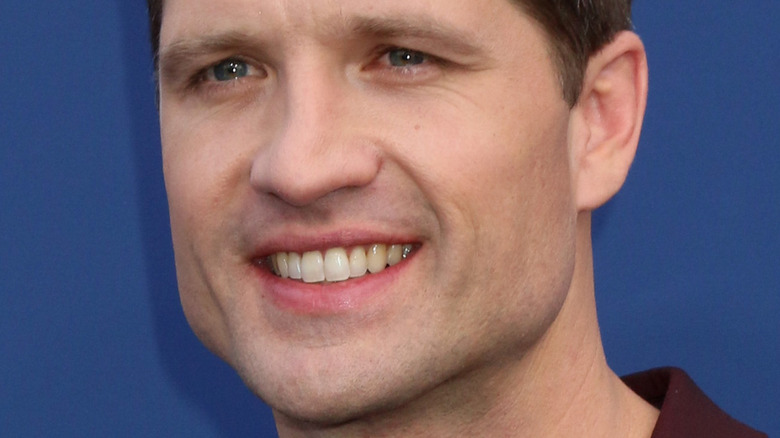 Kathy Hutchins/Shutterstock
In this day and age (thanks to TikTok), there's no way millennials or Gen Zers are able to read the words "fancy like" without automatically breaking out into the viral song.
The song, created by country-pop singer and songwriter Walker Hayes, has taken the world by storm, making its way to No. 3 on the Billboard Hot 100 charts. "Fancy Like" made its debut on TikTok when Hayes posted a video of him dancing to the tune alongside his daughter, Lela, who helped choreograph the now-famous routine (per Southern Living). Soon after, the song and dances became a TikTok staple across the United States, with many users filming their renditions in front of their local Applebee's restaurants. In fact, the viral sensation has even captured the attention of celebrities like actor Amy Adams, who joined in on the dance.
Not only has the dance been remade by creators and celebrities across the nation, but the hit song also got its own makeover with Hayes releasing a new version — and music video — featuring Kesha. Obviously, "Fancy Like" is an undisputed hit. But, if you've been too busy dancing to it to find out the meaning behind the song, we've outlined everything you need to know below.
Fancy Like is an homage to the simple things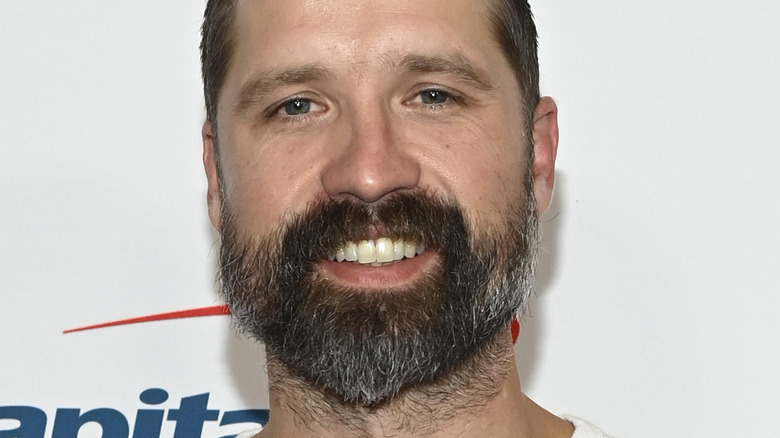 David Becker/Getty Images
The title of Walker Hayes' "Fancy Like" and the lyrics are an irony to one another. "Yeah, we fancy like Applebee's on a date night," the song's catchy chorus begins. "Bougie like Natty in the styrofoam ... that's how we do, how we do, fancy like" (via Genius).
In our day and age, everyone posts on social media to brag about their newest item. But with "Fancy Like," Hayes reminds us that we don't actually have to be that fancy to impress people. For example, Hayes sings about different luxuries before adding he doesn't need them, "Uh, don't need no Tesla (don't need no Tesla) to impress her (to impress her) / Don't need no mansion (ooh) to get romancin' (woo)." The meaning of "Fancy Like" Hayes is attempting to get across is obvious. How fancy do you need to be with the person you love? During the song, Hayes writes about spoiling his wife on a date at Applebee's and sharing a milkshake to showcase the ones we love should love us no matter how fancy (or not fancy) life is. 
With this country-pop hit, Hayes reminds listeners to appreciate the little things. Not only that, but with "Fancy Like," Hayes also reminds his fans that no matter how "fancy" his life may seem, he and his family are "pretty average Joe people" who go to Applebee's despite having a hit song on the Billboard Charts.
Fancy Like reminds fans to enjoy the little things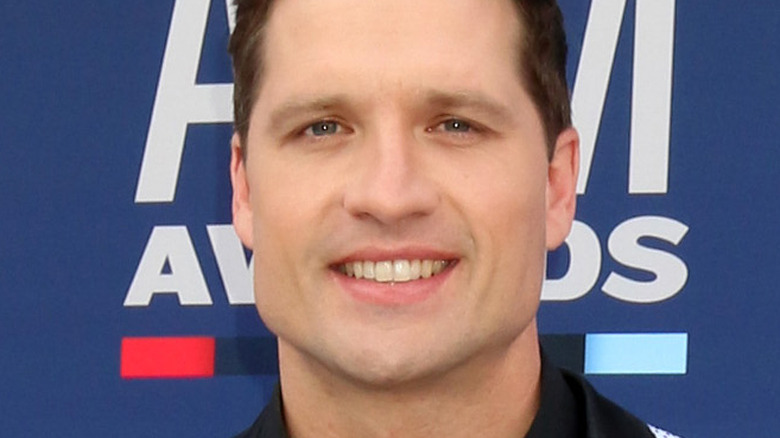 Kathy Hutchins/Shutterstock
Despite calling himself "the slowest writer on earth," in an interview with "The Kelleigh Bannen Show" on Apple Music Country (via American Songwriter), Hayes says "Fancy Like" ended up writing itself. He and his songwriters began talking about the misconceptions about artists — owning mansions, fancy cars and clothes, and the overall luxurious life — when they began piecing together the song. 
Hayes added that he had always wanted to write a song about Applebee's, and one of his songwriters, Joshua Jenkins, kept saying the word "fancy." From there, "Fancy Like" was created. "This song just dumps out, like it already existed," Hayes continued, telling Apple Music about the writing process. 
Hayes continuously talks about Applebee's in the lyrics — but why? Well, when he and his wife, Laney, began dating in high school, Applebee's was considered a fancy night out. To this day, the couple loves going to Applebee's and getting an Oreo shake with two straws — just like the lyrics mention. As the lyrics suggest, we don't always have to be fancy to enjoy life and those around us. Hayes provides fans with that reminder in an upbeat, head-bobbing song.