The Real Reason Calista Flockhart Stepped Away From Supergirl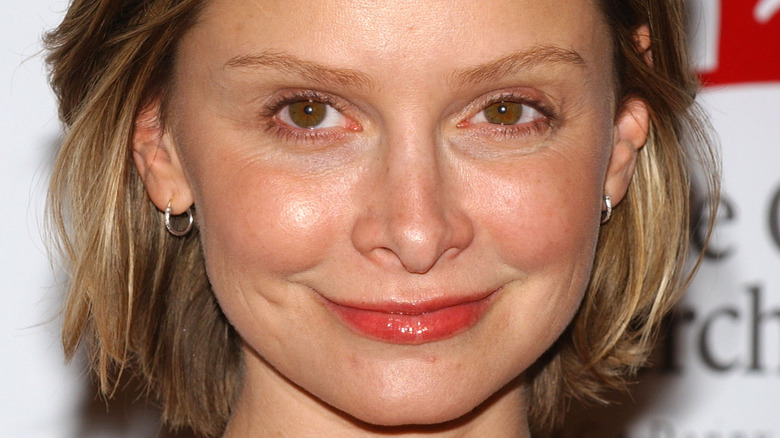 DFree/Shutterstock
There's something truly magical about seeing an old friend for the first time in years. Even if they've evolved from the wild and kooky lawyer you once knew (and loved!) only to blossom into a mature, successful CEO, it's still so gratifying to have that blast from the past. We are, of course, talking about Calista Flockhart gracing our screens in "Supergirl," after a long absence from the limelight.
Although she's mainly known for her hilarious starring role in madcap legal comedy "Ally McBeal," Flockhart has proven her acting range with more serious parts, including the family drama "Brothers and Sister," and the 1999 film adaptation of Shakespeare's "A Midsummer Night's Dream." However, her on-screen appearances in the last decade have been sparse, making it all the more exciting when she was cast as sweet and sassy Cat Grant in "Supergirl."
Sadly, her comeback was short-lived, with Flockhart's recurring role being scaled down to guest star in later seasons before she left the series in 2017, per Entertainment Weekly. Why did such a talented actor leave our screens yet again?
Location issues affected Calista Flockhart's decision to leave Supergirl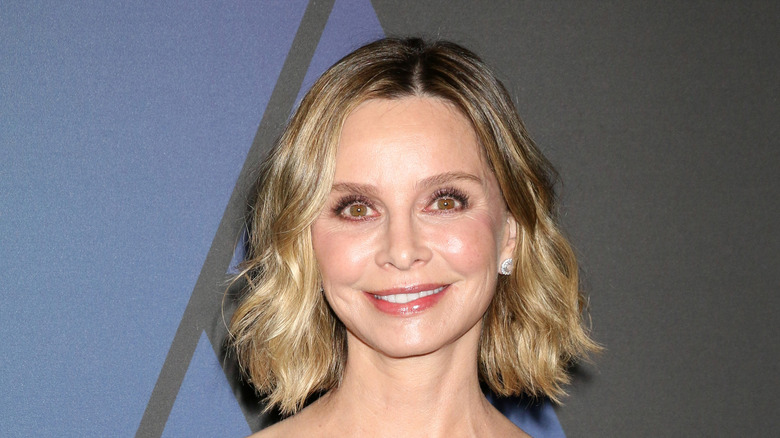 Kathy Hutchins/Shutterstock
There's so much more to life than just work — like hobbies, family, and being married to Harrison Ford. Okay, the last bit is only true if you're lucky enough to be Calista Flockhart. While she did scale back her acting career after the two coupled up in 2002, her initial semi-retirement was more likely to do with her adopting a son in 2001, according to ABC News, shortly before getting together with Ford.
Still, "The Birdcage" actor seemed all set for a career revival when she accepted a role in "Supergirl" in 2015. Her portrayal as media-savvy Cat Grant won rave reviews from fans, but the show failed to garner ratings high enough to warrant its expensive production costs, as per The Hollywood Reporter. Luckily, the show was saved by a switch from CBS to sister network CW — with the caveat that filming would move to Vancouver instead of Los Angeles. In 2017, executive producer Andrew Kreisberg told Entertainment Weekly, "We're still trying to work out her schedule, because she's got stuff going on with her family, and her husband is shooting a pretty big movie right now." It was the location change that turned out to be a deal breaker for Flockhart, who indeed had a lot going on at home. She preferred to be in L.A. with her son and Ford, who at the time was recovering from injuries sustained during a scary plane crash (per People).
Although Cat Grant as we knew her left the series in 2017, "Supergirl" continues to reference the character in the show. Could we expect to see Flockhart make an appearance in the future?
Could Calista Flockhart return to Supergirl?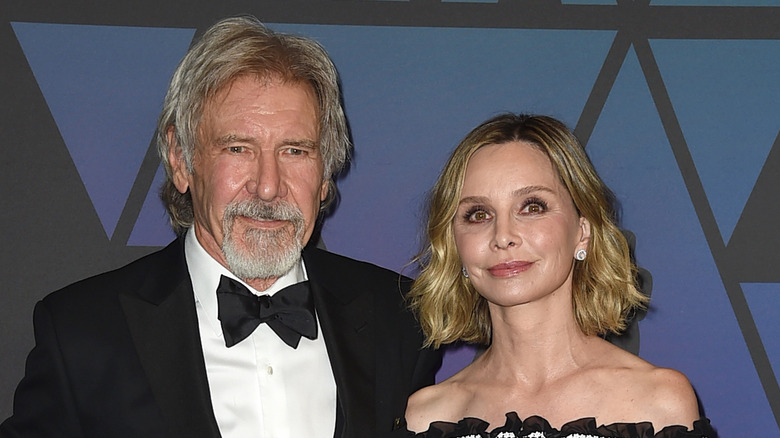 Kevin Winter/Getty Images
If you're hoping to see Calista Flockhart make a comeback as Cat Grant on "Supergirl," we have both good news and bad news for you. While the character is indeed returning in Season 6 (the series' final season!) it will be in a series of flashbacks to her younger days — meaning the role will be portrayed by Eliza Helm instead of Flockhart, according to Entertainment Weekly.
So, will we see Flockhart reemerge on our screens anytime soon? While she hasn't necessarily ruled out any future appearances on the last season of "Supergirl" — and there are rumors about an "Ally McBeal" revival (per TV Line) —  it looks like we'll just have to wait patiently to find out. The "Fragile" actor seems to relish her privacy and family time, which is not surprising considering the intense level of scrutiny placed on Flockhart's appearance during her "Ally McBeal" days. And of course, if she wants to remain out of the spotlight, that's her prerogative!