Julianna Margulies Dishes On Her Sexuality And Playing A Gay Character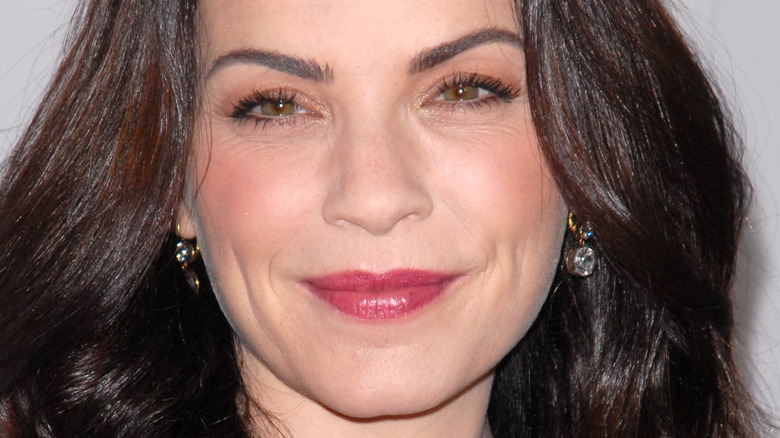 s_bukley/Shutterstock
Julianna Margulies is famous for her onscreen work. But when she's not busy on the set of her latest project, she might be at home with her husband, Keith Lieberthal, and their son, Kieran. Before marrying Lieberthal in 2007, per the New York Post, she was with actor Ron Eldard for over a decade from 1991 to 2003. 
While this might suggest that Margulies is heterosexual, she is totally willing to play characters who are lesbian women. She proved that when she appeared in 2000's "What's Cooking?" as Carla, the lover of the character played by Kyra Sedgwick.
Margulies again agreed to play someone who is attracted to members of the same sex when she took the part of Laura Peterson, an anchor on "The Morning Show" who is competition for Jennifer Aniston's character as well as someone who's a lesbian, per Vulture. Because of this, Margulies has opened up about the reaction to her playing a queer person as well as her own sexuality, and what she had to say might surprise fans.
Julianna Margulies doesn't want people "making assumptions" about her sexuality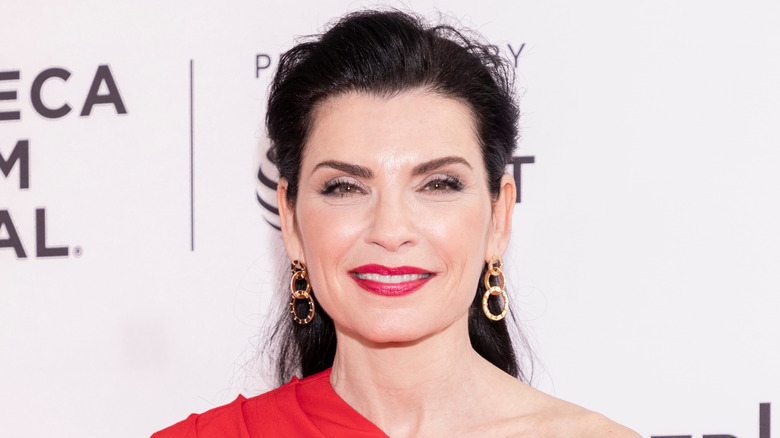 Sam Aronov/Shutterstock
Julianna Margulies is in a relationship with a man, but that doesn't mean she's straight. She made that clear while talking about her sexuality as well as her role as a lesbian on "The Morning Show" during an interview on the "Just for Variety" podcast. When asked if she might have hesitated to take the job as a seemingly straight woman, she responded by saying, "Who's to say I haven't had my own gay experiences? We're making assumptions."
Granted, while Margulies may have been in same-sex relationships or had encounters that fans don't know about, that doesn't mean that she isn't aware of the fact that some people might have an issue with her playing an LGBTQ character. She added, "I know there was some trepidation of 'will lesbian actresses be angry?' and I can tell you I would never, ever be angry if a lesbian played a straight woman."
This also happens to come at a time when LGBTQ representation on television is down, according to The New York Times. GLAAD president and chief executive Sarah Kate Ellis addressed that fact, saying to the Times in February, "Representation matters more than ever as people turn to entertainment storytelling for connection and escape." Ellis' statement wasn't about "The Morning Show" or Margulies' character, but the actor's comments are sparking conversation among fans.