What Growing Up In The Spotlight Was Really Like For Tamera Mowry-Housley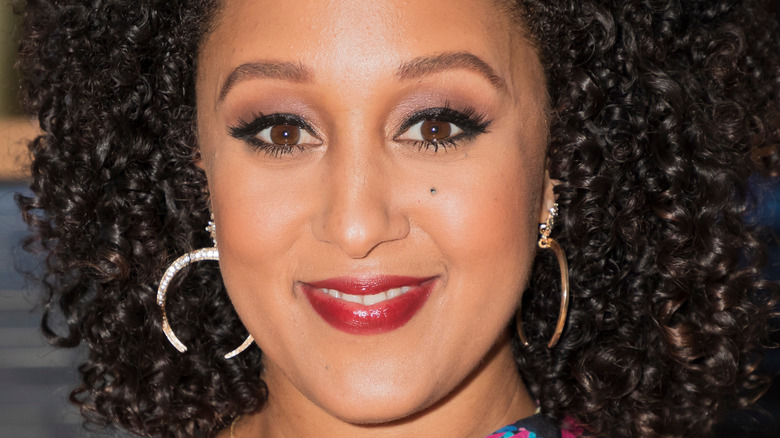 Sam Aronov/Shutterstock
Tamera Mowry-Housley and twin sister, Tia Mowry-Hardrict, are Hollywood veterans. The sisters first gained small-screen fame on the 1990s sitcom "Sister, Sister," and have remained active in the industry for the past three decades. Tamera added host to her résumé when she became one of the co-hosts on "The Real" in 2013. She left the show in July 2020 to pursue new opportunities and focus on her family. Tamera shares two children with husband Adam Housley, a former professional baseball player.
While Tamera has become a successful actor and businesswoman, she has made it clear that her path to stardom was anything but easy. She, along with her sister, had to fight for minority roles as a young adult because there wasn't a lot of representation on television. "When I started in the business, I mean, it was like there was one or two or three roles that came up and everybody and their mother — meaning a woman of color, if it was for a woman of color — were trying out for that role," Tamera told Yahoo Entertainment. "And it was like, 'Oh my gosh, I hope this time I get a chance,' you know, and I can remember feeling that there just wasn't enough and you get, you know, nervous about that."
Besides having to contend for roles, Tamera also faced racism while growing up in the spotlight. Find out how it impacted her below.
Why Tamera Mowry-Housley was denied a magazine cover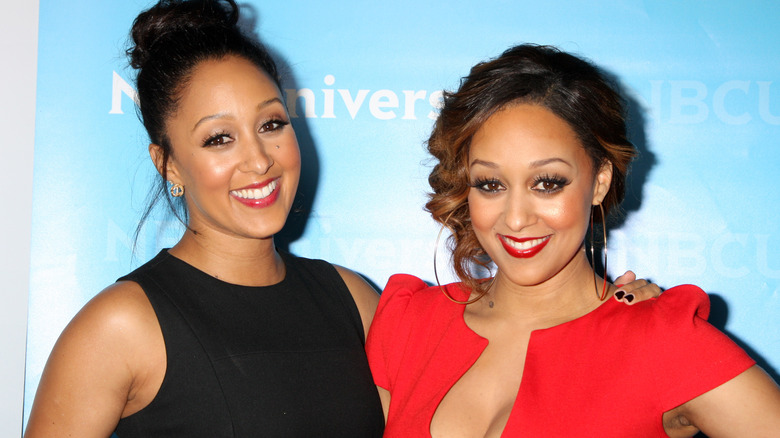 Kathy Hutchins/Shutterstock
While she was a guest co-host on "The View" on October 14, Tamera Mowry-Housley talked about once being denied a teen magazine cover because she was Black. Fellow co-host Sunny Hostin asked her to elaborate on the incident, which happened at the height of her and her sister Tia Mowry-Hardrict's career during the '90s.
"We were very popular ... My mother's Black and we experienced racism at a very young age," Tamera explained on air. "We went to school in Texas, being called the 'n' word, and I can remember being at the height of our career and loving this particular magazine and asking our publicist to pitch us and they literally came back and said, 'Well, if you are a woman of color, you are Black, you have to be a triple threat to be on our magazine.'" Tamera struggled with this at first, but added, "I used that as fuel, though to keep going," to which other co-hosts — Joy Behar, Sara Haines, Sherri Shepherd (who is also guest-hosting), and Ana Navarro — applauded.
Despite having experienced racism early on in her career, Tamera was thankful for "Sister, Sister" and the impact it continues to have on audiences, saying, "I feel so grateful now looking back, seeing that this show has become somewhat of a classic. It's now on Netflix and people are still loving it. I'm honored."