The Strange Gift Cristiano Ronaldo Bought For His Girlfriend That Cost $200,000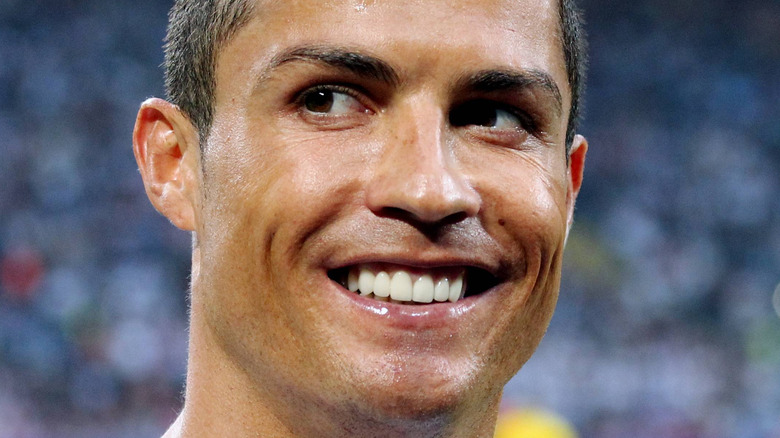 ph.FAB/Shutterstock
Cristiano Ronaldo is a legendary soccer (or as they say everywhere else in the world, football) player who is also known for loving the finer things in life. According to SCMP, he is the third highest-paid athlete of 2021, and became the first football star to earn more than $1 billion during his playing career, per Forbes. So it makes sense that Ronaldo would want him and his family to live a life of luxury. 
According to Fox Sports, Ronaldo gives his long-term girlfriend, Georgina Rodriguez, $155,000 every month for allowance. This is on top of the fancy gifts, expensive trips, and lavish outings Ronaldo spends on Rodriguez. The gift-giving goes both ways, though. According to The Sun, for Ronaldo's 35th birthday in 2020, Rodriguez gave him a Mercedes-Benz G-Wagon 4X4, which costs at least $130,000, to add to his luxury car collection.
Now, it is Ronaldo's turn to ball out on his beautiful belle, and the price tag on his recent gift to Rodriguez is pretty steep.
Cristiano Ronaldo's gift left Georgina Rodriguez speechless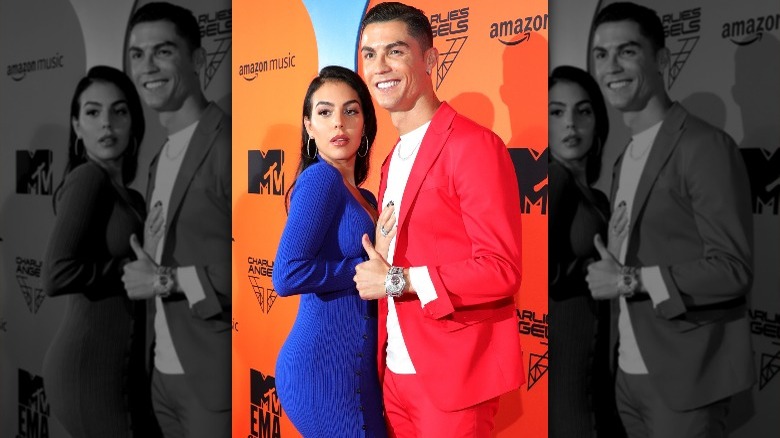 Andreas Rentz/mtv 2019
Georgina Rodriguez is living the rags-to-riches lifestyle, and according to Daily Mail, she posted that she was "Sigo sin palabras" (or left speechless) by her boyfriend, Cristiano Ronaldo. Ronaldo gifted Rodriguez an extravagant £150,000 (or $206,160) designer jewelry trunk, a possible nod to her jewelry collaboration with Millner, launched in January 2021. This lifestyle is miles away from Rodriguez's humble beginnings in Buenos Aires, Argentina and working entry-level retail jobs.
According to Futbol News, in 2016, Rodriguez was a sales assistant at a Gucci store, when Ronaldo walked in and the rest was history. Now, Rodriguez is a high-fashion model, a huge influencer with over 27 million Instagram followers, an entrepreneur, and the mother to one of Ronaldo's four children. Rodriguez and Ronaldo are still not married, even though they've been together since 2016 and fueled engagement rumors in 2020, per Daily Mail. Rodriguez discusses this on her new reality TV show, "Soy Georgina," coming to Netflix soon, per New York Post. "The wedding, the wedding?" Rodriguez's friend asked. "No," she said back. "It doesn't depend on me. I wish."
There are rumors that some people might be preventing this couple from completing their happily-ever-after. According to Marca, a source close to Ronaldo's family believes they do not want him to marry Rodriguez, because they fear she's taking advantage of his money. This is completely different from what Ronaldo said to Piers Morgan on ITV in 2019. "We'll be [married] one day, for sure," Ronaldo said. "It's my mum's dream as well."