The Truth About Mike 'The Miz' And Maryse Mizanin's Marriage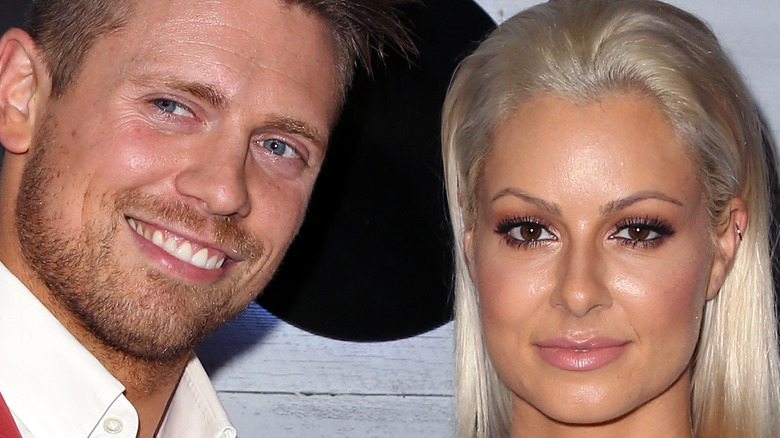 David Livingston/Getty Images
Mike "The Miz" and Maryse Mizanin are a couple who fight — as their profession. That is, the two professional wrestlers entertain fans both inside and outside the ring. The two found love through the sport, with The Miz starring as a wrestler in the WWE and Maryse as a WWE Diva. 
The Miz turned his start in reality television — he was on "The Real World" — into an incredibly successful turn as a bad guy, or "heel," while the Canadian Maryse started off as a Playboy model before becoming a WWE Diva. As she told Aesthetic Magazine about the career change, "It's totally different. Posing for Playboy, I was in a room pretty much, and you can have a million takes." But in wrestling, "when you get in the ring, you kind of have one take. So you can't screw up. That's messed up!" Maryse made the most of her moments, and went on to win the WWE Divas Championship multiple times — as well as meet and marry her WWE star husband, much to the delight of wrestling fans. And after years away, Maryse returned to the WWE — showing, that much like The Miz, that few things could keep her from the ring.
In 2018, The Miz returned to reality television, alongside his wife, in the reality show "Miz & Mrs." The series explores the lives of the two stars, and it was such a hit that USA nNtwork announced a third season for 2022, per Deadline. So, what do you need to know about the two WWE greats? Take a look below.
The Miz gushed over his and Maryse's meet-cute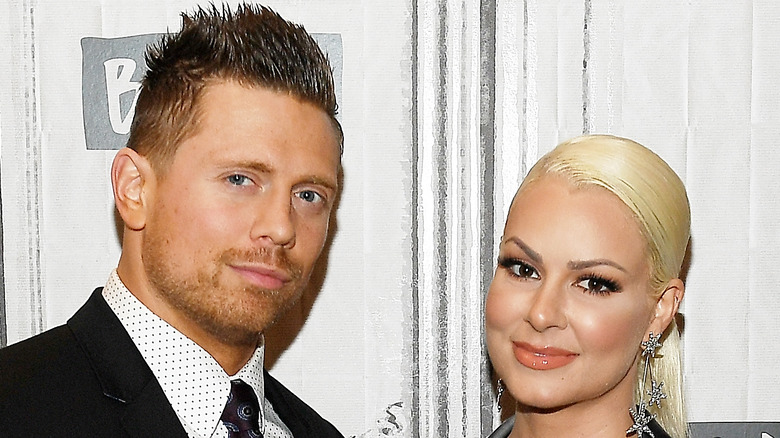 Nicholas Hunt/Getty Images
In a video for WWE, The Miz revealed that he first met Maryse when he was the host of the WWE Diva Search. Though he confessed to messing up on his emcee duties — often announcing the incorrect phone number for people to vote — The Miz was happy to be on stage. More than just becoming better recognized in the WWE, he said of the experience, "it's the place where I got to meet the most beautiful woman I've ever met in my entire life." Maryse also told WrestleTalk that The Miz overcame a bad first impression. "He was so mean to me," when he claimed that she couldn't speak English well enough to be a WWE star.
The couple married in 2014 in the Bahamas, with special guests at the wedding ceremony including other athletes and notable WWE names, per The Bleacher Report. Prior to the marriage, both The Miz and Maryse each reportedly had a blowout bachelor and bachelorette party.
As of 2021, the couple has been together for 16 years. One of the secrets to the success was quality time between the two stars, no matter how busy their lives were. Maryse told People that she and Mike had a weekly date night — sometimes dinner and sometimes seeing a movie. She explained how important it was to "Do something, just the two of us, without anyone else, and without it being about work."
The Miz and Maryse's life as parents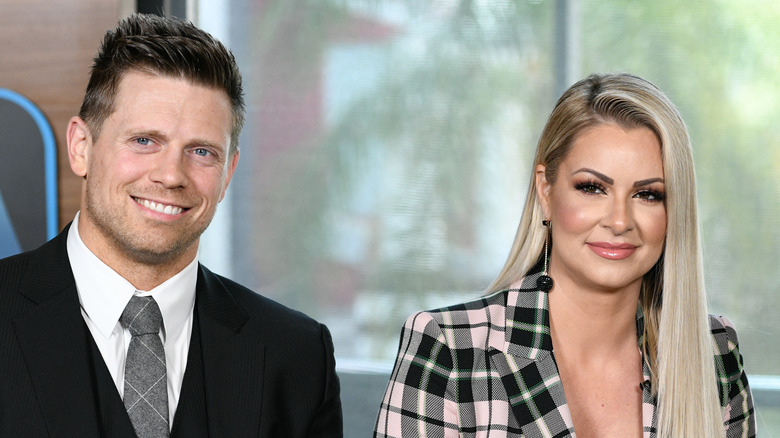 Noel Vasquez/Getty Images
Season 2 of "Miz & Mrs." explored the couple's move from Hollywood to Austin, Texas. More than just completely changing their home, Maryse Mizanin was pregnant with their second child. After giving birth, both parents remembered the challenges that came with having two little girls. "You do all the things that you know to do, all your little tricks, and none of 'em work. And when you're really sleep-deprived, you're like, 'I don't know what to do,'" Mike "The Miz" Mizanin confessed to People. Apparently, the little girls were on completely opposite sleep schedules — so Maryse remembers staying up all night with one daughter while the other would sleep. Maryse joked, "Sleep deprivation is something very serious. I didn't think it could kill you, but I think it can."
With a house consisting of his wife and two little girls, The Miz — tough guy that he is — couldn't be prouder. He said nothing is better than getting a hug and kiss from his daughters. "It's so interesting with a girl and just the dynamic that I never experienced, 'cause I'm an only child," he explained. About being a father of two, he gushed to People, "I really enjoy it. I can't imagine anything else."
It's possible either kid could follow in the footsteps of their parents, and Maryse and The Miz are open to it. "If she is passionate and she works hard then she can do it," Maryse told Screen Rant.