Richard Simmons To Sue Tabloids Over Recent Reports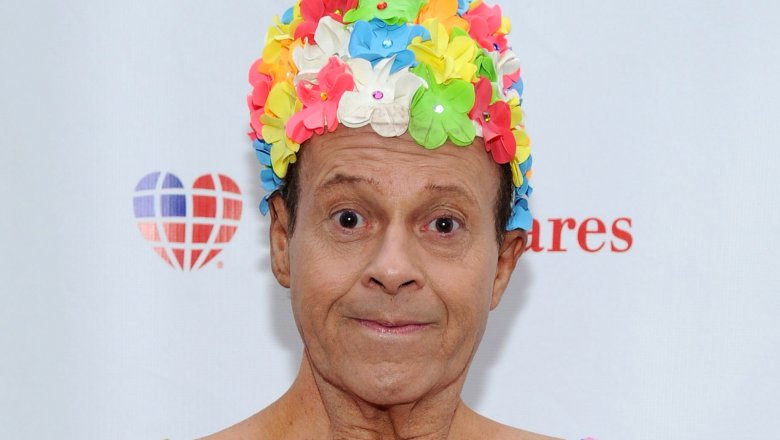 Getty Images
Richard Simmons has not been happy with recent tabloid articles.
According to NBC News, the 68-year-old fitness icon is planning to sue three unnamed publications for "a hurtful campaign of defamation and privacy invasions."
Since Simmons disappeared from the spotlight, rumors have spread about why he left Hollywood. Some tabloids reported that Simmons was transitioning into a woman while others claimed that he was ill.
The popular podcast Missing Richard Simmons further fueled rumors, as listeners desperately wished to find out what had happened to the Sweatin' to the Oldies star. One guest on the podcast, Mauro Oliveira, made headlines for presenting his theory that Simmons was being held hostage by his housekeeper, Teresa Reveles—who, he asserted, is a witch.
Simmons called into the Today show in 2016 to speak with co-host Savannah Guthrie about such allegations. "That's just very silly," he said. "Teresa Reveles has been with me for 30 years. It's almost like we're a married couple."
"No one is holding me in my house as a hostage," Simmons stated. "You know, I do what I want to do as I've always done so people should sort of just believe what I have to say because, like, I'm Richard Simmons!"
With his lawyers on the move and a management company recently securing the rights to represent him for merchandising, licensing, and endorsements, hopefully the workout guru is gearing up for a comeback.