The Truth About How Lilibet's Christening Wounded The Relationship Between The Royals And Harry Even More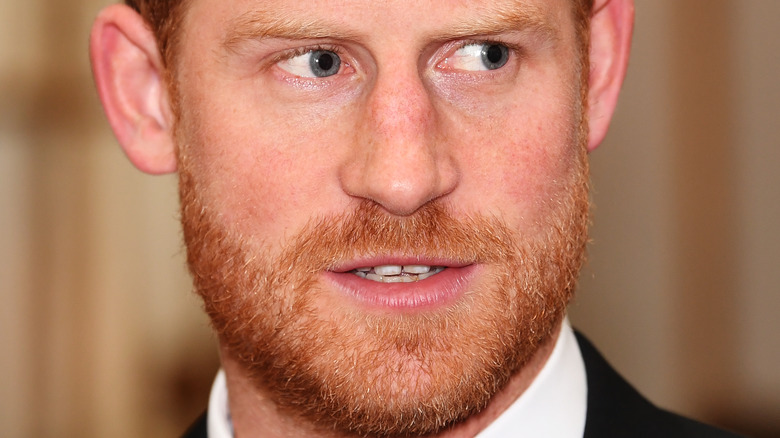 Wpa Pool/Getty Images
Prince Harry and Meghan Markle welcomed their daughter, Lilibet Diana, back in June. Over the past few months, many have wondered when the baby will be christened — and where. There have been all kinds of rumors about what the Duke and Duchess of Sussex are planning to do when it comes to christening their little one. In July, a source told the Daily Mail that Harry really wanted to have Lili christened at Windsor like her older brother, Archie. In the weeks that followed, speculation that Lili would end up being christened in California grew. There was even a report that Harry's brother, Prince William, didn't want Lili christened in the UK, which would have undoubtedly caused even more of a rift between the royal family and the duke and duchess, according to Express.
On October 13, E! News reported that a rep for the Duke and Duchess of Sussex had put out a statement about the christening rumors. "Plans for the baby's christening have not been finalized, and as such, any assumptions about what will or will not take place are mere speculation," the spokesperson said. It's unknown what Harry and Meghan's plans for Lili are, but it seems that the whole thing may have further wounded Harry's relationship with the royal family. Read on for more.
Prince Harry & the royal family have a 'profound lack of trust'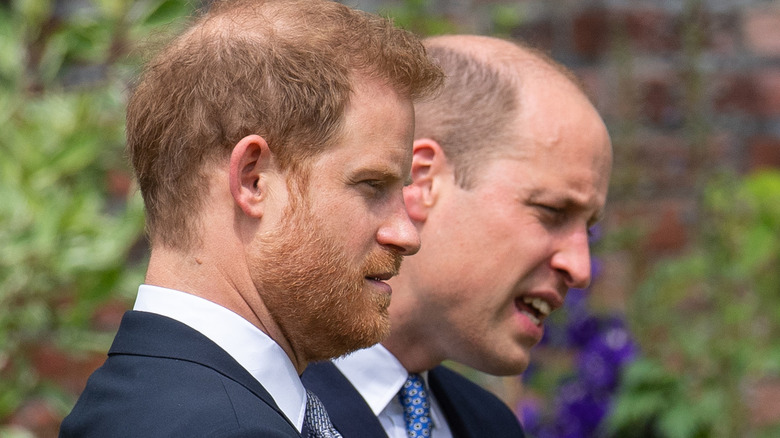 Wpa Pool/Getty Images
The Daily Beast points out that the statement from the Sussex's rep was released on the heels of The Telegraph's report that Lilibet Diana's christening would not be held in the UK. "There will not be a christening in the U.K. It is not happening," a source told the outlet. Given the fact that Harry and Meghan's rep released a statement in which they assured the public that no plans had been "finalized," the Daily Beast suggests that the storylines aren't adding up; the palace and the Duke and Duchess of Sussex have "their own very different versions of reality."
"There is a basic lack of trust on both sides," author Andrew Morton told the Daily Beast. He pointed to other instances where there have been different stories on both sides, adding the example of the mixed messages about whether or not Harry and Meghan sought Queen Elizabeth's permission before naming their daughter after her. "The Sussexes are keen on presenting an image of being in lock step with the queen—if not anyone else—and are quick to issue threats to those who suggest otherwise," Morton said. "It shows how tentative the trust is between the two sides. There is a profound lack of trust. They can't agree on the name, they can't agree on the christening; it doesn't take a genius to see that bridges have been burned," he added.