Harry Styles Has A New Girlfriend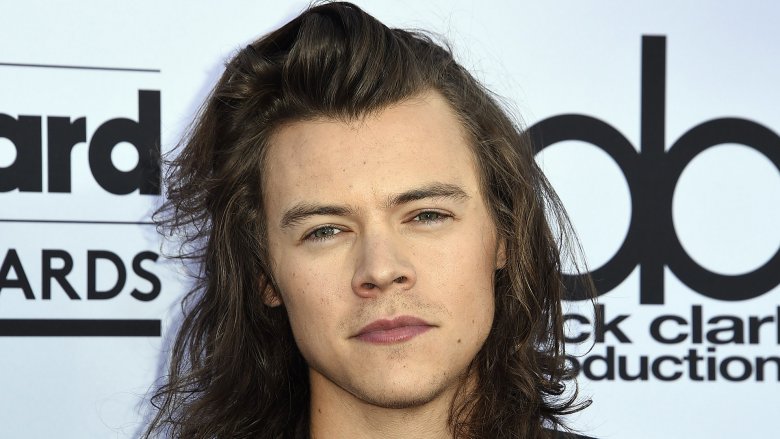 Getty Images
Harry Styles has a new lady in his life!
The One Direction hunk-turned-solo star is reportedly dating British food blogger Tess Ward, who's popularly known as "The Naked Chef."
A source told The Sun, "As soon as Harry met Tess there was an instant spark between them. They really bonded over their mutual love of quirky fashion and food — and things turned romantic quickly. They've been on a number of dates while Harry has been in London and he's already introduced Tess to some of his close friends including his personal stylist Lou Teasdale. This really seems different to Harry's past relationships as Harry genuinely is besotted with Tess and doesn't want to risk messing this one up."
The romance is said to be heating up, and the couple are even sharing clothes now, with Ward, 27, being photographed in a red silk Gucci shirt that Styles, 23, was previously, well, styled in.
"Tess cancelled plans with friends over the weekend so that she could spend more time with Harry," an insider told The Sun. "She was due to visit a country house outside of London but decided to hang out with him instead. Next she was spotted wearing one of his shirts after they spent the evening together — and she looked even better in it than Harry."
Ward, author of The Naked Cookbook, is Styles' most recent conquest after flings with Kendall Jenner, Taylor Swift, Cara Delevingne, and X Factor U.K. host Caroline Flack. The "Sign of the Times" singer, who's set to make his movie debut in Dunkirk (2017), told BBC Radio 1 (via Metro), "I haven't dated in a long time really because I went away to do the movie then did the album so I haven't in a while. I have a couple of candles left still, though."
Ward and Styles may have fun getting to know each other, because he admitted, "I used to [research dates], then I said, 'I'm not going to do that anymore.' It's impossible to go in without a perception of someone and you've never met them and I started feeling like that was wrong and weird."