Why Is Celine Dion Delaying Her Las Vegas Residency?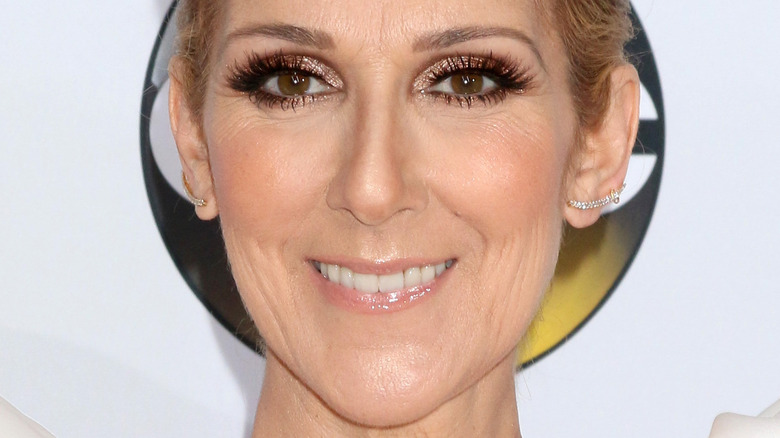 Kathy Hutchins/Shutterstock
Near, far, wherever you are, Celine Dion is somewhere belting out her legendary tunes. The singer is arguably best known for the emotional ballad "My Heart Will Go On" from the movie "Titanic," but her catalog expands well beyond that. Before "Titanic," Dion sang the theme song to Disney's "Beauty and the Beast," which was included as a single on her self-titled 1992 album — her second in English, per Spotify. This album included hits like "Nothing Broken But My Heart" and "Love Can Move Mountains," cementing Dion as a supreme pop diva. According to Forbes, Dion's worldwide album sales surpass 220 million.
But her success didn't end there. Dion took her tunes and headed to Las Vegas, performing her first Vegas show in 2003. And 13 years later, she celebrated her 1000th show on the strip, ABC News reported. Per Forbes, Dion was on a world tour when the pandemic struck in 2020, putting her European dates on hold until 2023. Now, the Canadian singer has announced that her Vegas residency will also be delayed. Here's why.
Celine Dion is delaying her residency for medical reasons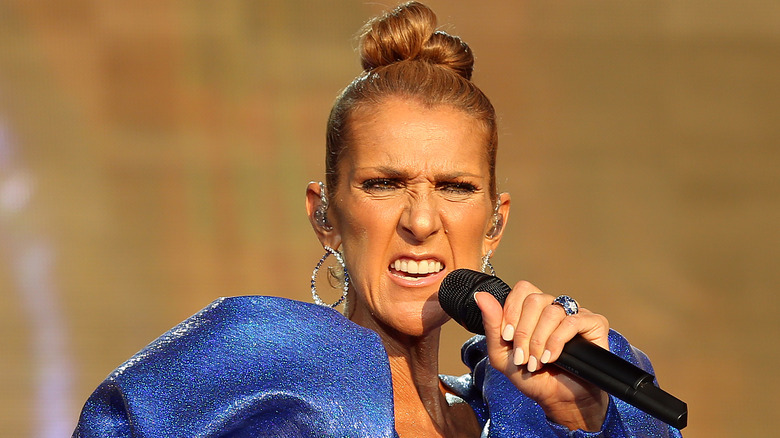 Simone Joyner/Getty Images
On October 19, Celine Dion posted an announcement on Twitter that the opening dates of her newest Las Vegas show would be delayed due to "unforeseen medical symptoms." While previously scheduled from November 5 through November 20, the show has been delayed until next year, running from January 19 to February 5. According to the statement, Dion has been suffering from "severe and persistent muscle spasms which are preventing her from performing." The spasms are so severe that they are impacting her ability to even participate in the rehearsals.
"I'm heartbroken by this," Dion said in her tweet. "My team and I have been working on our new show for the past eight months, and to not be able to open this November saddens me beyond words. Now, I have to focus on getting better... I want to get through this as soon as I can." Fans were quick to wish her a speedy recovery. "You will be back, shining brighter than ever," one fan positively tweeted. Another person assured Dion that her fans "will always be here" for her.
Based on the statement, it seems that tickets purchased for the initial run will not be good for the delayed debut. Per the statement, ticket purchases made with a credit card will automatically be refunded, and ticket holders for the canceled appearances will have a special pre-sale to get tickets to the shows in January and February.