Emma Watson Had A 'Surreal' Experience Interviewing This Former Vice President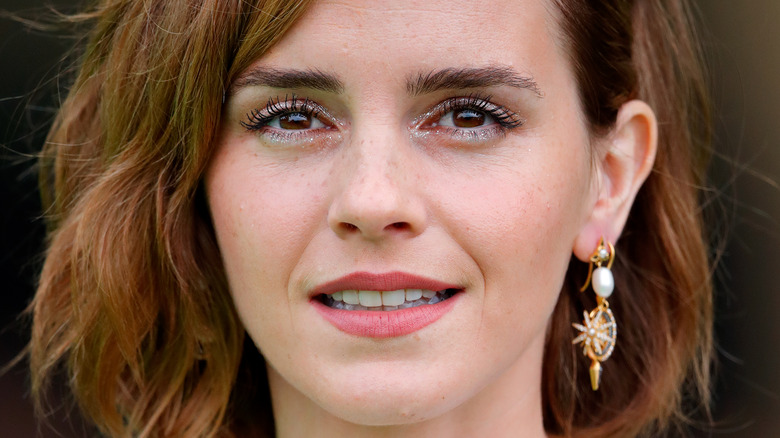 Max Mumby/indigo/Getty Images
Emma Watson can't contain her excitement after interviewing one of her heroes. The "Harry Potter" star made her debut on the green carpet on October 17 when she attended the first Earthshot Prize Awards created by Prince William. Per Harper's Bazaar, Watson kept on theme and wore a sustainable white gown made out of up-cycled wedding dresses over black dress pants.
The award ceremony, of course, was an important event for Watson, as she has been vocal about her yearn to help prevent climate change for over a decade. In 2020, she, along with dozens of prominent women, signed a letter to the U.K. government calling for more women in "decision-making roles" at the global climate summit, according to the BBC. Clearly, Watson is more like Hermione than she claims.
As a famous actor, feminist icon, and environmental activist, Watson has millions of adoring fans, but as it turns out, she gets starstruck too. Find out who made her fan girl below.
Emma Watson interviewed one of her idols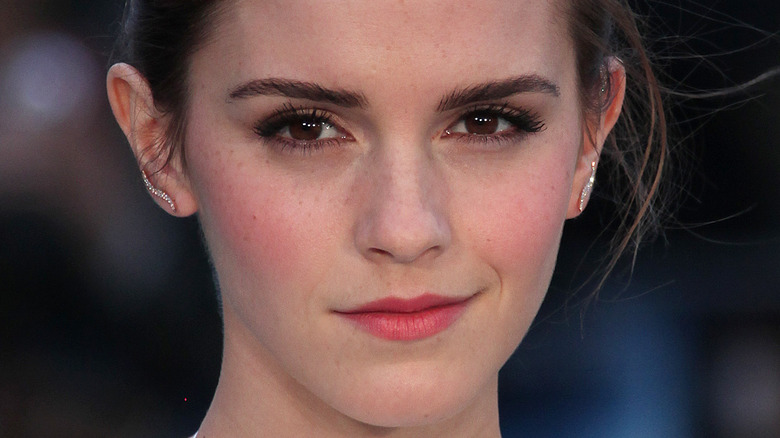 Bakounine/Shutterstock
It's not every day you see a celebrity fangirl over meeting another famous person on social media, but Emma Watson couldn't contain herself after meeting and interviewing former vice president of the United States and environmentalist, Al Gore.
"I died," Watson captioned an Instagram post of her laughing on the floor, surrounded by people. "It was really surreal to meet and interview one of my idols. I think one of the many reasons I find Al Gore so compelling is that – even though he lost one of the biggest fights of his life to become president in 2000 (by such an unbearably close margin...) he has continued to do the work he set out to do despite humiliation, loss and defeat." Watson continued on to explain why he's such a great role model "...the tides have been against him for years and he's kept swimming. That to me is a hero," she wrote.
Gore previously made headlines for agreeing with a video of Queen Elizabeth seemingly airing out her frustrations with the slow-moving fight to save the planet. "Of course she's right," he mused, per The Guardian. Watson didn't mention where or when she met Gore, but we assume that the interview coincided with the Earthshot Prize Awards, which focused on individuals' contributions to environmentalism. Regardless of how they met, Watson's excitement is palpable and we're here for it.