The Truth About The British Public Wanting Prince William Over Prince Charles To Succeed The Queen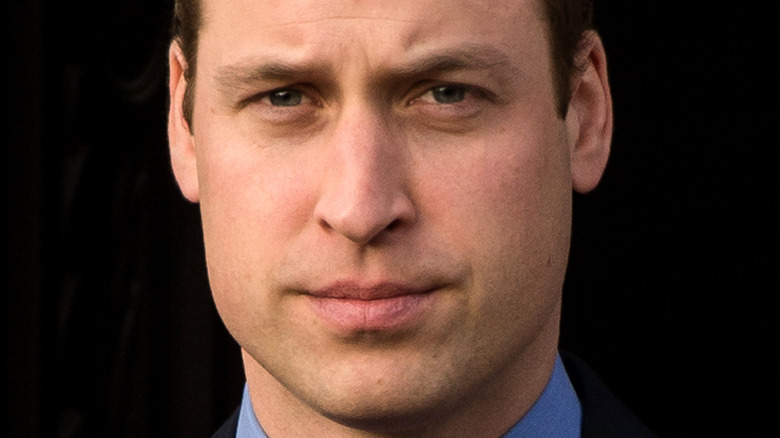 Richard Stonehouse/Getty Images
Prince Charles has lived his entire life in his mother's shadow. Now in her mid-90s, Queen Elizabeth II is the longest-reigning monarch in the history of the United Kingdom. As The History Press noted, Elizabeth surpassed Queen Victoria II in 2015, when the queen completed 63 years on the throne. Her longevity, coupled with the fact that she was 22 when Charles was born, means that Charles has been waiting to be king for more than seven decades now. 
In addition, Charles has consistently ranked low on popularity polls, something that he has long resented. "It's very hurtful and difficult for Charles to see all the attention on his son, and his pretty wife and his lovely children. Charles and Camilla are grandparents. They can't compete with that," royal writer Penny Junor told the Daily Beast in April. According to the Junor, even though Charles is "really proud" of William, he is not ready to "be erased just yet." 
Junor partly blamed Netflix's hit show "The Crown" for the renewed negative interest in Charles. On the other hand, it may also have been a casualty in the so-called battle raging on between William and Prince Harry. Per The Sydney Morning Herald, Harry and Meghan Markle's increased notoriety has drawn attention to his brother — with the opposite effect. Regardless of reasons, the truth remains that Britons continue to favor King William over King Charles (or whatever names they choose to assume), as a new survey conducted by the Daily Mail showed. 
Prince William tops list of most popular royal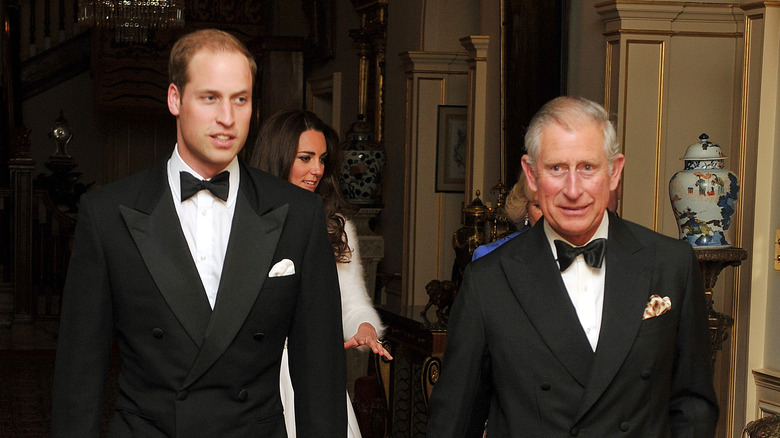 Wpa Pool/Getty Images
Britons want to see Prince William sit on the British throne after Queen Elizabeth — at least, that's what a poll by the Daily Mail found. According to the results, 41 percent of respondents said they believe William should succeed the queen instead of Prince Charles, against 30 percent who responded that the heir apparent should replace his mother. The same poll also found that William tied with the queen as the most popular member of the royal family, with 61 percent of participants saying they view them favorably. In contrast, only 42 percent said they view Elizabeth's oldest son favorably. The second favorite royal on the poll was Kate Middleton, who garnered the approval of 53 percent of respondents.
Could Charles hand over the crown to his eldest son? Technically, yes. "[I]t would be perfectly natural for Prince Charles to want to assume the throne ... But it would be equally natural if, after reigning for a few years as an increasingly elderly monarch, he chose to invite Parliament to hand on the throne to Prince William," experts at University College London's Constitution Unit explained to JOE.
But that would be unnatural for the British family and unlikely to happen, as Vanity Fair royal correspondent Katie Nicholl said on "60 Minutes Australia" (via Express). "The constitution is essentially everything the Royal Family is built upon. So the idea of breaking it is really something that's not going to happen," she argued.