The Real Reason Scott Disick Is Distancing Himself From The Kardashians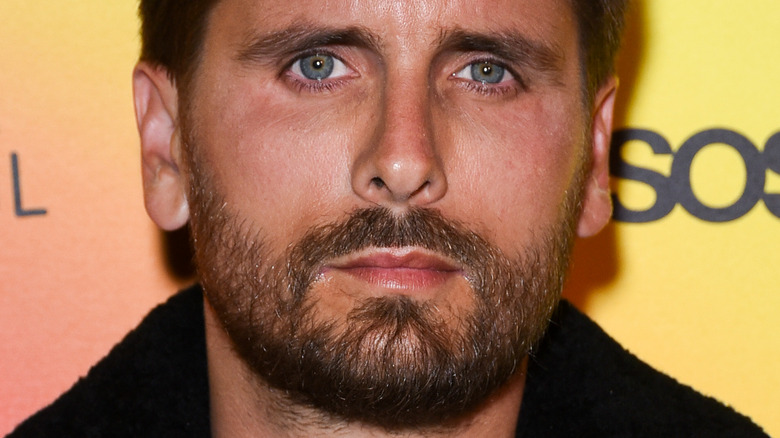 Presley Ann/Getty Images
Scott Disick has been very close to the Kardashian family for years. Not only did he date Kourtney Kardashian and have three children with her, but he has developed very close friendships with the rest of the clan. Scott may have not married into the family, but he has been considered an honorary Kardashian for as long as we can remember. According to his IMDb page, Scott has appeared in 150 episodes of "Keeping Up With the Kardashians," making him nothing short of a staple on the show. Although Scott has had a fair share of ups and downs captured by reality television cameras, he has a fairly strong fan group, as evidenced by his 25 million Instagram followers.
Scott and Kourtney's relationship was often a storyline on "KUWTK," and even after their split in 2015, Scott still took part in the show. Dedicated to co-parenting, Scott and Kourtney have done just about everything together — even go on post-relationship vacations as a family, according to Life & Style. However, it appears as though things with Scott are going to change — not just with Kourtney, but, perhaps, with her whole family. Keep reading to find out the real reason Scott is distancing himself from the Kardashians. 
Scott Disick is having a hard time with Kourtney Kardashian's engagement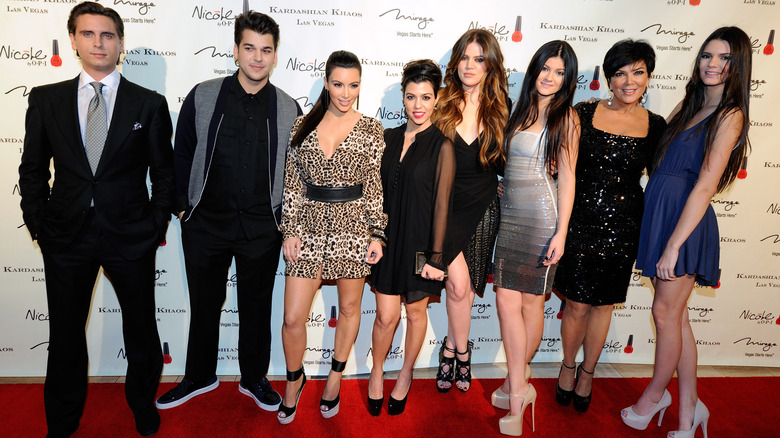 Ethan Miller/Getty Images
Since their split, both Kourtney Kardashian and Scott Disick have dated other people. Kourtney's most recent relationship — with Travis Barker — is quite serious, and the two have made things official by getting engaged, according to TMZ. Now, it seems as though their engagement could have Scott distancing himself from the Kardashian family as a whole. "Scott hasn't really wanted to deal with Travis and Kourtney because he didn't feel like he'd have to/ At first, it seemed like it was just a casual relationship to him, nothing serious. So he pretty much put that on mute. Hasn't been giving it too much brainpower, thinking that eventually, they'd break up," a source told People magazine. The comments come on the heels of reports that Scott has been having a very hard time dealing with the fact that Kourtney is officially moving on with her life, leaving no opening for a reconciliation with Scott.
Now, Scott is making the decision to take a step back, People's source explains. "It's not about them, it's not about Kourtney. It's about him needing some time to process this and deal with it on his own, without them. He'll come around soon," the source shared.