The Real Reason The Queen Spent The Night In The Hospital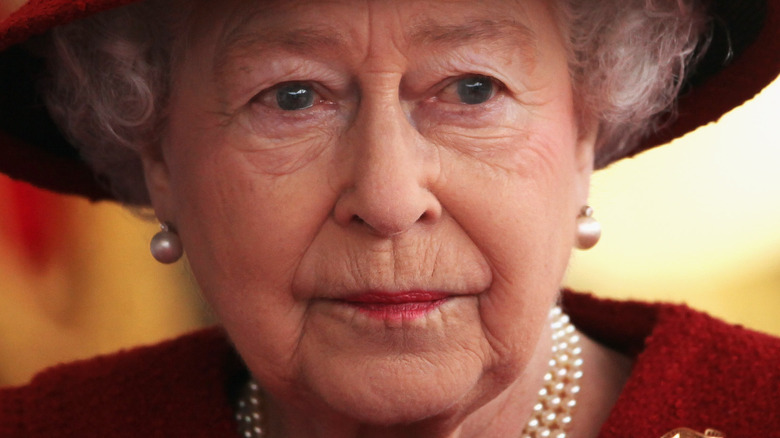 Dan Kitwood/Getty Images
Queen Elizabeth spent a night in the hospital on the heels of reports that she canceled a trip to Ireland. The 95-year-old monarch was advised by her doctors to rest for a "few days," causing her to "reluctantly" pull out of her scheduled trip, The New York Times reported. A statement from Buckingham Palace attempted to assure the public that the queen was in "good spirits," despite whatever has been going on with her health. A palace source told CNN that the queen's ailment(s) were not COVID-19 related.
At the queen's advanced age, there is understandable concern for her health. Then, after Prince Philip died in April, many became increasingly worried about the queen. However, she has been keeping up with her rather busy schedule, making public appearances, attending events, and, yes, even traveling. Photos of the queen throughout the year have not shown a frail, ill, or depressed-looking woman — she may be 95, but she is still very much with it. This latest health scare, however, have people very worried that something more serious is going on with the her. Keep reading to find out the real reason she spent a night in the hospital.
Queen Elizabeth underwent 'preliminary investigations' during her short hospital stay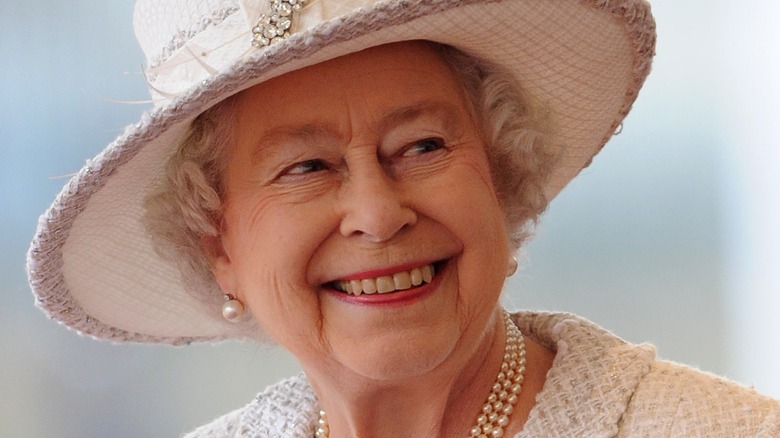 Wpa Pool/Getty Images
On October 20, Queen Elizabeth was taken to King Edward VII's Hospital in London where she spent the night, according to a statement from the palace per the Daily Mail. The queen was released the next day, and returned to her home at Windsor Castle. It seems as though the hospital visit may have been precautionary. "Following medical advice to rest for a few days, the Queen attended hospital on Wednesday afternoon for some preliminary investigations, returning to Windsor Castle at lunchtime today, and remains in good spirits," the palace's statement read. 
A source told the Daily Mail that the queen's medical team is taking a "cautious approach," likely due to her advanced age. However, the queen did feel well enough to return to work, according to the source. "Her Majesty was back at her desk this afternoon and undertaking light duties," the insider said. According to the royal family's official website, the queen has one more trip planned for this year. She is scheduled to attend a reception for the COP-26 Summit on November 1 in Scotland. It's unknown if the queen will be making the trip, but, so far, she hasn't canceled.