How Is Alec Baldwin Coping After Firing A Prop Gun That Killed A Crew Member On His Latest Film?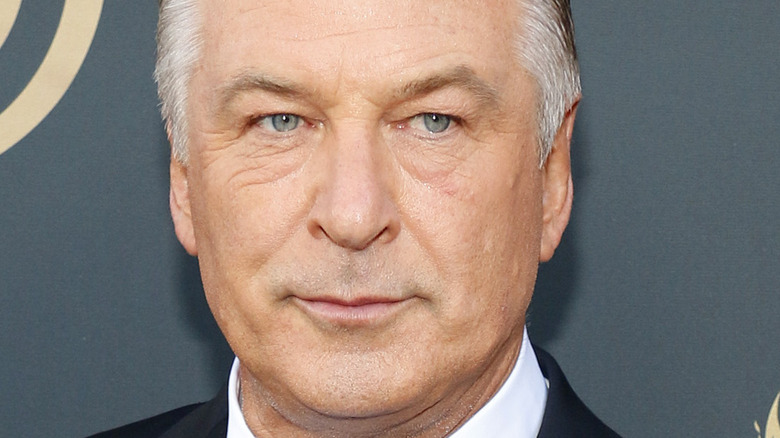 Tinseltown/Shutterstock
On October 21, a tragedy occurred on the set of Alec Baldwin's upcoming western movie "Rust" when cinematographer Halyna Hutchins was killed and director Joel Souza was injured after a prop gun was misfired, according to Variety. It was later revealed that the actor was the one who accidentally fired the gun. The incident happened around 1:50 p.m. local time while filming a scene. "According to investigators it appears that the scene being filmed involved the use of a prop firearm when it was discharged," the Sherif's office told the outlet. "Detectives are investigating how and what type of projectile was discharged."
Rust Movie Productions LLC has since released a statement, per People: "The entire cast and crew has been absolutely devastated by today's tragedy, and we send our deepest condolences to Halyna's family and loved ones. We have halted production on the film for an undetermined period of time and are fully cooperating with the Santa Fe Police Department's investigation. We will be providing counseling services to everyone connected to the film as we work to process this awful event."
As expected following such a shocking incident, Baldwin doesn't seem to be coping very well.
Alec Baldwin looked distraught in photo taken after tragedy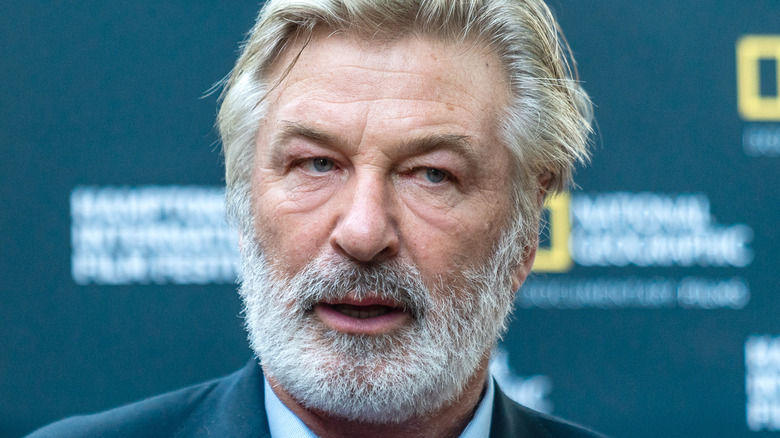 Mark Sagliocco/Getty Images
The Santa Fe New Mexican photographed Alec Baldwin looking distraught following the accidental shooting death of cinematographer Halyna Hutchins. In it, he's seen visibly shaken up and in tears while on the phone. In another image published by CNN, the "30 Rock" star looked completely inconsolable as he's doubled over in the parking lot outside the Santa Fe County sheriff's offices. The outlet reports this was right after he was questioned by authorities.
At the time of this writing, Baldwin has not yet commented publicly on the incident. However, many in the entertainment industry are reeling over the tragedy, including "Guardians of the Galaxy" director James Gunn. "My greatest fear is that someone will be fatally hurt on one of my sets," he tweeted. "I pray this will never happen. My heart goes out to all of those affected by the tragedy today on Rust, especially Halyna Hutchins & her family."
Actor Joe Manganiello, who worked with Hutchins on the 2020 superhero mystery-thriller "Archenemy," also shared his disbelief over her death via Twitter. "I'm in shock. I was so lucky to have had Halyna Hutchins as my DP on Archenemy," he wrote. "An incredible talent & great person. I can't believe this could happen in this day and age... gunfire from a prop gun could kill a crew member? What a horrible tragedy. My heart goes out to her family."
According to The New York Times, no charges have been filed but the investigation remains ongoing.