The Tragic Death Of Cinematographer Halyna Hutchins Killed Accidentally By Alec Baldwin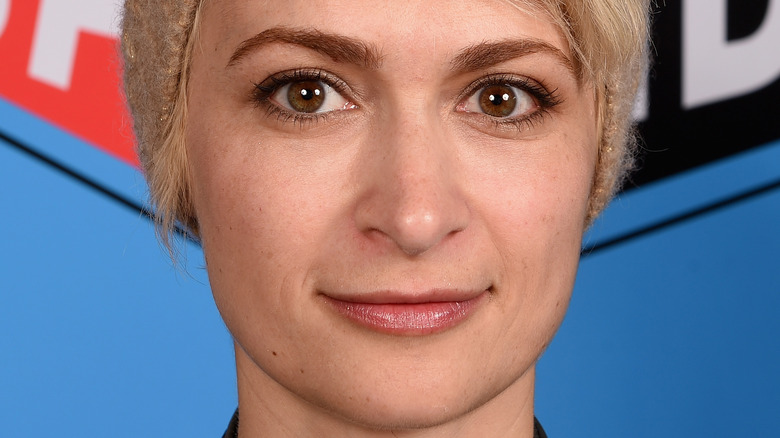 Fred Hayes/Getty Images
Halyna Hutchins died on October 21 following a tragic accident on the set of the final movie she worked on, "Rust."
Hutchins was working as a cinematographer on the Western and was killed after the movie's star, Alec Baldwin, "discharged" a prop gun on the set while filming was taking place in New Mexico, the Santa Fe Sheriff's Department confirmed to Deadline. Hutchins, who was mom to a son, was 42 and died at the University of New Mexico Hospital after being airlifted from the set (per People). The movie's director, Joel Souza, was also accidentally shot during the incident and was also rushed to the hospital.
"Rust"'s production company, Rust Movie Productions LLC, issued a statement regarding Hutchins' passing, which read, "The entire cast and crew has been absolutely devastated by today's tragedy, and we send our deepest condolences to Halyna's family and loved ones." The company also confirmed that production on the movie had been stopped "for an undetermined period of time" while also offering "counseling services" to those working on the movie.
Hutchins was born in Ukraine and "grew up on a Soviet military base," according her bio. She later moved to Los Angeles and graduated from the AFI conservatory in 2015. She was clearly immensely talented and was named one of American Cinematographer's Rising Stars of 2019 as well as being recognized for her cinematographer skills in 2018 for the 21st Century Fox DP Lab.
Halyna Hutchins tributes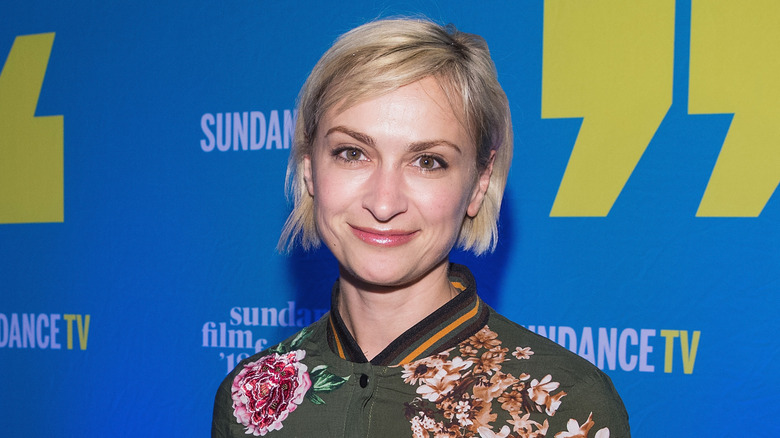 Mat Hayward/Getty Images
Tributes poured in to cinematographer Halyna Hutchins following her death, including a touching message from actor Joe Manganiello, who Hutchins worked alongside on the 2020 movie "Archenemy." 
Manganiello posted a black and white shot of Hutchins behind the camera to his Instagram alongside a lengthy caption. He wrote in part that he was "in shock" and described the talented cinematographer as an "absolutely incredible talent and a great person." He added, "She was a fantastic person. There was no amount of pressure she couldn't handle. She was a great collaborator and an ally to anyone in front of her camera," and described the incident as being "a horrible tragedy."
Movie director James Gunn also shared his condolences, writing on Twitter, "My heart goes out to all of those affected by the tragedy today on 'Rust,' especially Halyna Hutchins & her family." Actor Alex Winter tweeted, "Deepest condolences to the family and friends of Halyna Hutchins. Crew should never be unsafe on set and when they are there is always a clearly definable reason why. #IASolidarity."
A Santa Fe Sheriff's Department official told Deadline that the investigation into the incident that killed Hutchins "remains open and active" and said "witnesses continue to be interviewed by detectives."
Hutchins used her social media to share several updates from the set in the days before she died, including a video of her riding a horse on a day off from filming.
Our thoughts go out to Hutchins' family.