This 2017 Tweet From Alec Baldwin Definitely Didn't Age Well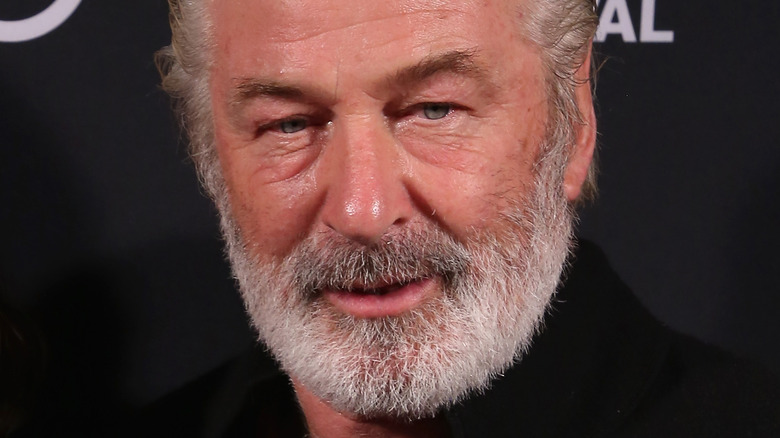 Sonia Moskowitz/Getty Images
Alec Baldwin's world has gone into a tailspin following his fatal shooting of cinematographer Halyna Hutchins. The incident occurred on the set of "Rust," which was being filmed in New Mexico, per CNN. The tragedy occurred when Baldwin, the film's main star, was reportedly handed a gun loaded with real ammunition as opposed to blanks, and discharged the firearm, according to the Daily Mail. Director Joel Souza was also injured in the process.
Hutchins was immediately transported to the University of New Mexico Hospital where she was later pronounced dead from her injuries — and now, both Baldwin and Hollywood are reeling from the news of her death. In a report from the Daily Mail, Baldwin was heard repeatedly asking, "Why was I handed a hot gun?" The outlet also published pictures of Baldwin in emotional distress following the incident.
Meanwhile, several eagle-eyed internet-goers dug up a 2017 tweet from Baldwin that some might argue did not age well for the actor. 
Alec Baldwin's 2017 tweet is going viral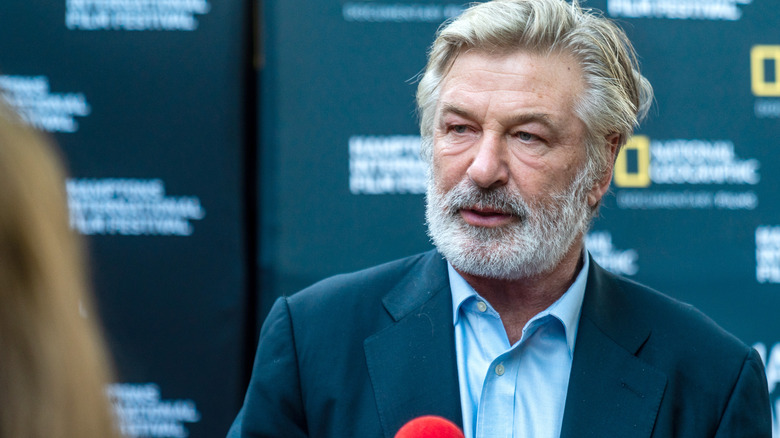 Mark Sagliocco/Getty Images
Amid the intense media scrutiny following the fatal shooting of cinematographer Halyna Hutchins, one of Alec Baldwin's tweets from 2017 involving guns resurfaced. Sharing a Los Angeles Times article of a police officer fatally shooting an unhoused man, Baldwin wrote at the time, "I wonder how it must feel to wrongfully kill someone..." At the time, there was debate about whether the officer's deadly force was warranted, with the officer in question arguing he fired the shots in self-defense. The family of the man who was killed argued he wasn't a threat and had mental health issues, according to the Daily Pilot. Baldwin said in another tweet about the situation, "Defend himself? By shooting the guy?"
Of course, that case has nothing to do with Hutchins' accidental death, and Baldwin's tweet is simply an unfortunate coincidence. 
Baldwin hasn't addressed the old tweet, and it's fair to reason he won't pay it any mind. "Alec is still trying to get his head around everything that happened," a source told People about the actor's reaction to Hutchins' death. "This has been devastating. It's been incredibly difficult."