What's Really Going On With Queen Elizabeth's Health?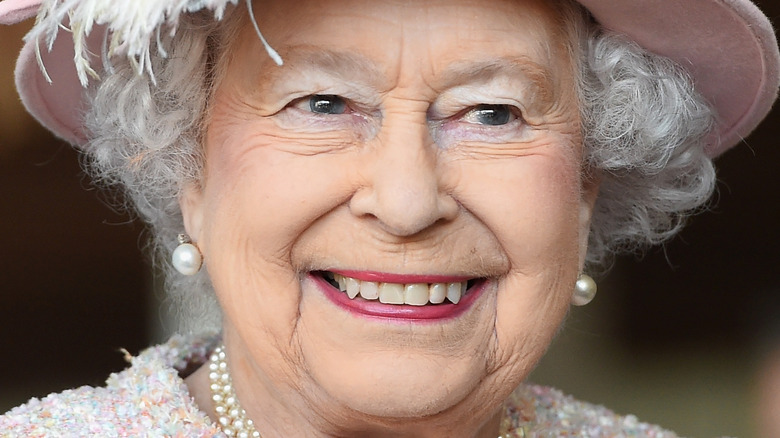 Stuart C. Wilson/Getty Images
On October 20, Britain's Queen Elizabeth II spent the night in Kind Edwards VII's Hospital for checks after canceling a trip to Northern Ireland upon receiving the opinion of medical staff. Now, the 95-year-old queen is back at Windsor Castle and resting.
The news of Her Majesty's hospital stay came as a shock to many, as earlier in the week the queen had been looking healthy and happy while attending numerous events. When Buckingham Palace announced the news on Thursday, per AP News, many sent their well-wishes to the queen. Prime Minister Boris Johnson said, "Everybody sends Her Majesty our very very best wishes." However, according to CNN, Buckingham Palace is attempting to manage the information that's released, so as not to concern the public. But many wonder if the whole truth is being told.
For example, per CNN, Buckingham Palace only released the information about Her Majesty's visit to the hospital after The Sun reported the news, thereby forcing Buckingham Palace to confirm the report. According to spokespeople for the Palace, information regarding the queen's stay at the hospital was not released right away due to her right to privacy. Yet some wonder if there is more going on since there has been little information on the queen's health since. So, what's going on? Here's what we know so far.
Buckingham Palace wants to keep information regarding the queen's health quiet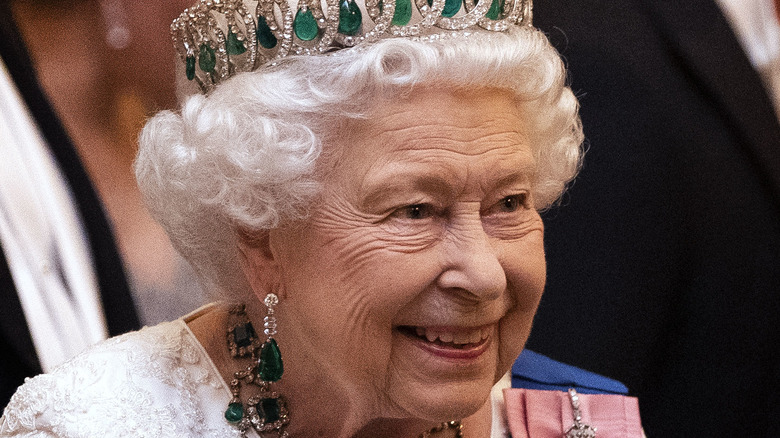 Wpa Pool/Getty Images
Much of the information regarding Queen Elizabeth II's health has been kept private on purpose. However, per the BBC, the queen's stay was not related to the coronavirus.
According to the BBC, the queen was admitted to the hospital for practical reasons. A statement released by Buckingham Palace said: "Following medical advice to rest for a few days, the Queen attended hospital on Wednesday afternoon for some preliminary investigations, returning to Windsor Castle at lunchtime today, and remains in good spirits."
Prime Minister Boris Johnson added that he had been told the queen was "characteristically back at her desk at Windsor as we speak." She is reportedly now attending to "light duties" while resting. Finding a balance between the queen's privacy and appeasing a country that's undoubtedly worried about its queen, who has ruled since 1952, is no small feat. The Palace has continually acknowledged that the queen is in good spirits following her stay. But why was Queen Elizabeth admitted for checks to begin with?
What led to Queen Elizabeth's hospital stay in the first place?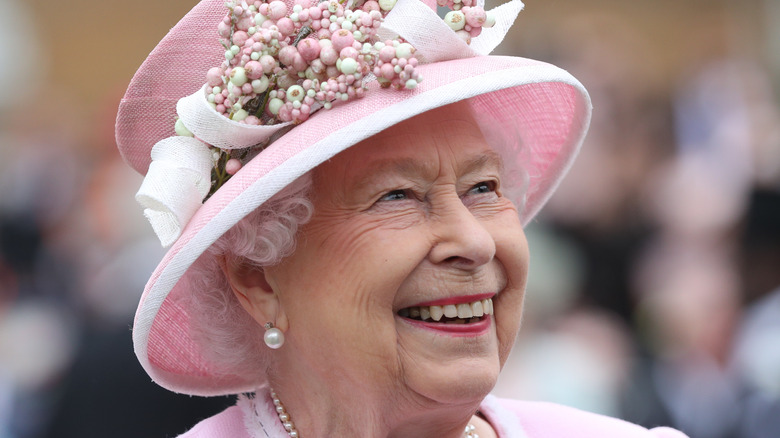 Wpa Pool/Getty Images
Queen Elizabeth II has had such a busy past few months that it can be easy to forget she is 95 years old. In October alone, according to CNN, while the queen has not been overseas and has been handing off Royal duties to her fellow family members, by their estimates, the queen traveled 621 miles from October 1 through October 19. For example, per CNN, Her Majesty was at the opening of the Scottish Parliament this month, as well as the opening of the Welsh Parliament, and before her hospital stay, she held a business leaders reception at Windsor.
Some point to the busy season the queen has had and her age as the reason for her hospital stay. Yet, it doesn't seem age is a factor considering, according to AP News, Her Majesty recently declined being named "Oldie of the Year," by Oldie Magazine. According to the queen's office, she did not feel she met the requirements and believes "you are only as old as you feel."