Billy Ray Cyrus Talks Miley's Sobriety And Her Upcoming Album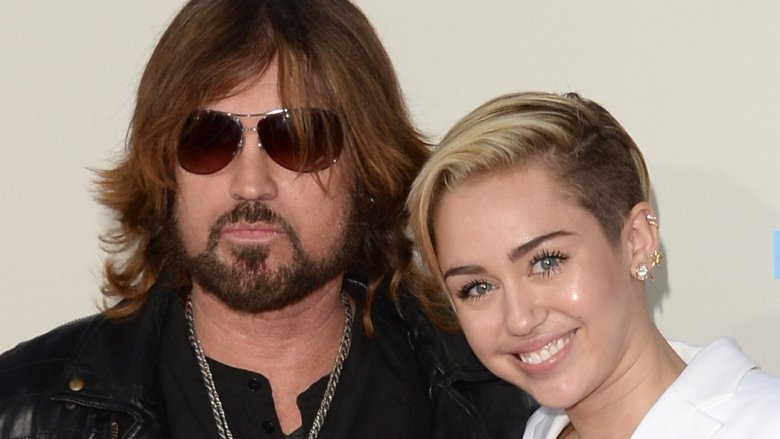 Getty Images
Billy Ray Cyrus is one proud dad—and he just couldn't stop himself from gushing over his daughter Miley's new strides in life!
The "Achy Breaky Heart" singer sat down with Entertainment Tonight in celebration of his famous song's 25th anniversary. During the exclusive interview, he opened up about his daughter's latest direction in music, sobriety, and newfound happiness.
"As a dad, I see Miley really just functioning on, like, a figure and a joy for life," he began. "I don't know how to break it down more than just the fact that I see a joy in her spirit and something coming from within that is just pure beauty, if you will."
Much of that, he attributed, points to her recent sobriety. "She's firing off all cylinders. Her thoughts, her instincts, everything is at the top of its game," he continued. "Sometimes you have to clear out the junk. And then you realize what's most important. Whatever is going on, it's working for her."
Billy Ray is also as excited as we are to hear Miley's upcoming album, which is presumably set for release sometime later this year. His singer-songwriter daughter recently teased lyrics from the record's lead single, "Malibu," on Instagram. It will hit the airwaves on Thursday, May 11, 2017.
As he told ET, this song in particular showcases a return to the music she grew up with—that of Dolly Parton, Johnny Cash, and Waylon Jennings, to name a few. "I'm so excited about this album. Miley really leaned into her roots with...'Malibu' in particular," the Still the King (2016-) actor shared. "If you really want to know Miley, this record is a great place to start. I think that's the real her, I really do."
Most important to this loving father, however, is his child's genuine happiness. "You know what I like about the way she looks [now?] Happy," he shared. "She's beaming with happiness. That means more to me than anything. That's what I want Miley to look like—happy."
Aw! How sweet is that?