Is American Idol Causing Tension Between Kelly Ripa And Ryan Seacrest?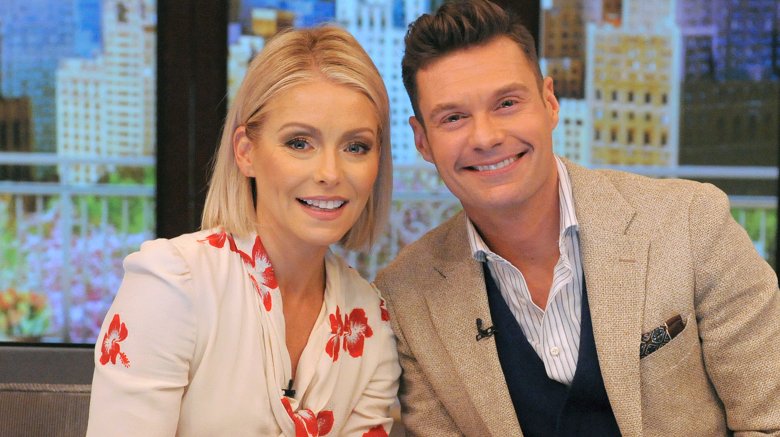 ABC
Kelly Ripa is allegedly not happy about the rumors that Ryan Seacrest may host ABC's reboot of American Idol, sources revealed to Page Six on Wednesday, May 10, 2017.
"She doesn't want a repeat of the Michael Strahan situation," a source told the paper. "It's like ABC is once again diluting the attention on Live."
"She wants to make sure her show is Ryan's first priority, not Idol," the insider added.
The source is, of course, referring to Strahan's abrupt exit from the show last Spring, which reportedly blindsided Ripa and led to a tense standoff between the Emmy-winning host and ABC. Strahan left the show for Good Morning America in May 2016, leaving Ripa without a co-host until she debuted with Seacrest this month.
Seacrest played dumb when Ripa playfully confronted him about the rumors on a recent episode of Live. However, sources for Page Six claim it was all an act. "This isn't some spur-of-the-moment deal. It's a part of his move to ABC," a source said. "It's a no-brainer. He took the job for 'Idol' and to host 'Live.' It's the only way ABC could pay him enough money to come over. They'll have to announce it before upfronts."
A rep for Seacrest, meanwhile, flat-out denied the rumors. "That's untrue. He does not have a deal with Idol," the rep said. "He's in conversations. His Live deal was made independent of any 'Idol' discussions. His priority is Live With Kelly and Ryan and his radio show."
A rep for Ripa backed up those claims. "It's all false. She's been fully in the loop," the rep said.
Well, there you have it.