This Is How Far Reba McEntire Got In School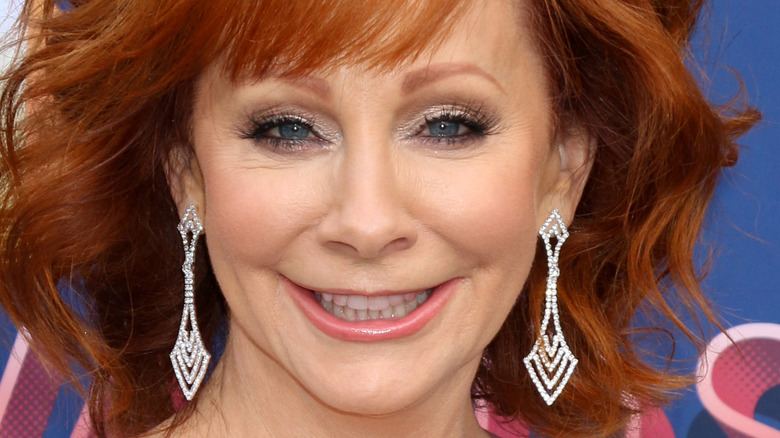 Kathy Hutchins/Shutterstock
Country music would be nowhere near where it is without Reba McEntire. With more than 75 millions records sold, according to the Herald Bulletin, McEntire's career as a musician is indisputable. The Oklahoma native has released more than 100 hits that made the Billboard Hot Country Songs chart, with 24 that peaked at No. 1 and 60 that reached the Top 10, proving that the public loves her. And so do the critics: In her career, McEntire has taken home enough awards to fill up an entire room, including three Grammys out of 16 nominations.
As if her music career weren't enough, McEntire also found enough time — and talent — to pursue acting. "I want to try it. I want to have that in my portfolio," McEntire said of wanting to get into the craft in a 1994 interview with The Washington Post. After appearing in and lending her voice to a series of '90s films, including "The Little Rascals," McEntire starred in the fan-favorite 2000s sitcom "Reba" for six seasons, which became The CW's highest-rated show, according to Country Rebel. 
Her successful career in both Nashville and Hollywood is proof that McEntire was born to entertain. But if her career in showbiz didn't work out, she also had a well-established Plan B — thanks to her time in college.
Reba McEntire has a college degree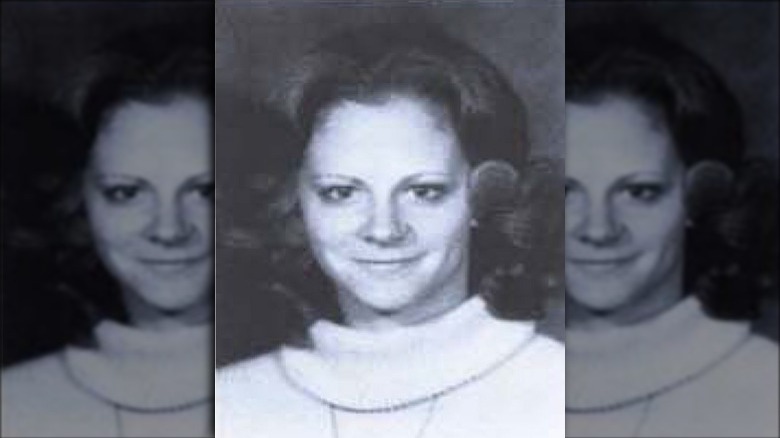 Southeastern Oklahoma State University
Reba McEntire has been singing in front of crowds for as long as she can remember, starting with her performance of "Away in a Manger" in an elementary school Christmas concert, she recalled to CMT. By the time McEntire was in junior high, she was singing in a band with some of her siblings that was put together by her mother and art teacher.
In her 1994 biography "Reba: My Story," she explained that she "sang the high harmony, while [her sister] Susie sang the low." Their brother "Pake played rhythm guitar and sang melody," and they were a hit. "We were a bunch of kids barely in puberty who didn't get to bed until almost daylight after some of our shows," McEntire wrote.
It looked like the future country star's music career was well underway. Still, McEntire decided to go to college, enrolling at Southeastern Oklahoma State University in 1972. She majored in elementary school education (inspired by her mother and grandmother, who were teachers), and minored in music, the "Turn On the Radio" singer explained in her memoir. She had the time of her life. "I was having me a big time. I loved college. I loved school," McEntire told CMT.  In her memoir, she wrote, "I received my bachelor's degree, but never taught school as my Mama and Grandma had done before me."
That's because, while college was clearly valuable, McEntire's musical talents wouldn't go unnoticed for long.
Performing at a rodeo changed Reba McEntire's life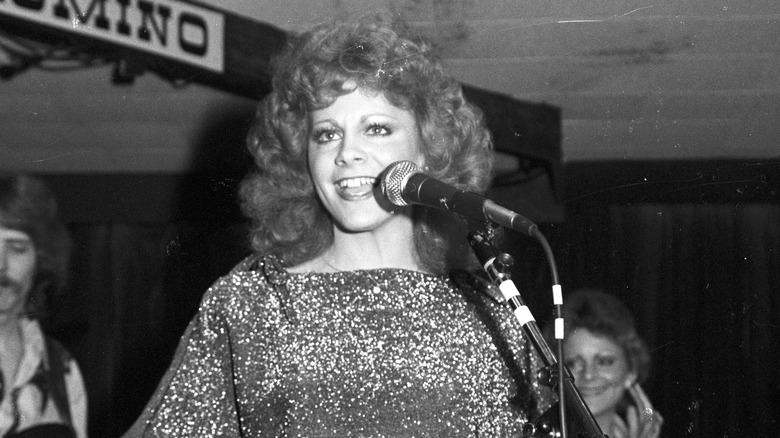 Michael Ochs Archives/Getty Images
As Reba McEntire pursued her education, her family continued to encourage her to sing. "Daddy stepped in again when I was in college," she told CMT. McEntire was going regularly to the National Finals Rodeo in Oklahoma City with her college friends, so her father urged her to turn it into an opportunity. "Daddy said, 'Instead of going up there having a good time, why don't you go get you a job?' I said, 'Doing what?'" she recalled. "And he said, 'Singing the national anthem.'" McEntire loved the idea, mainly because it meant she could get her friends in free of charge. "All my buddies would love that," she thought.
McEntire got the gig, and singing "The Star-Spangled Banner" attracted plenty of attention. In 1974 — when the singer was still in school — the McEntire family band met country star Red Steagall, she recalled in her memoir. Reba's mother asked Steagall if he could help The Singing McEntires snag a recording contract, McEntire wrote. And though he couldn't help them at the time, Reba McEntire stayed in his mind. The following year, Steagall called McEntire's mom. "'Well, Jackie, I've been thinking about it. I can't take all three. But I could take Reba,'" the "I'm a Survivor" star penned. "She's got something a little different." McEntire went on to score a record deal — and the rest is history.