Reba McEntire: How Much Is The Country Music Star Worth?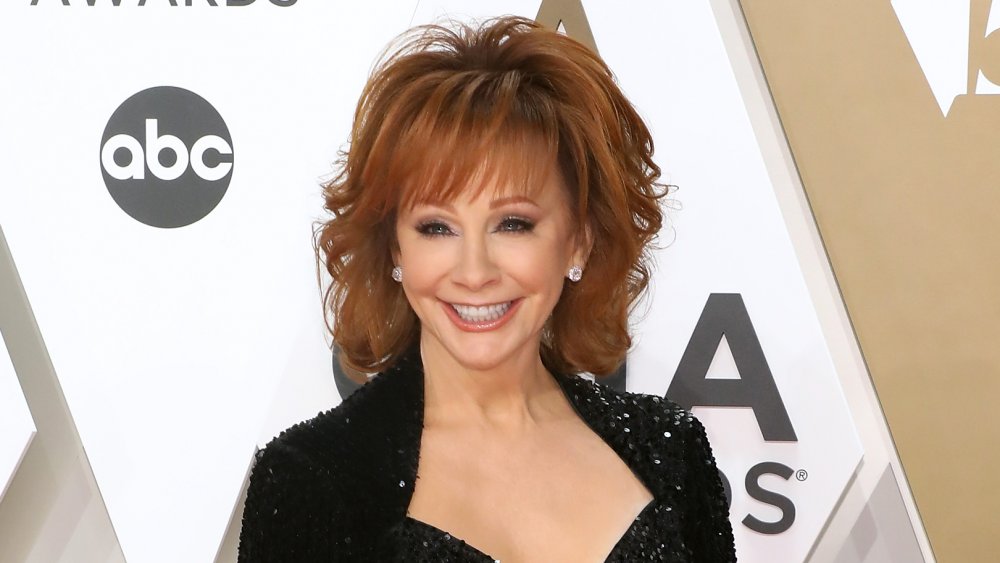 Taylor Hill/Getty Images
Reba McEntire is undoubtedly one of the most famous names in country music. Her musical journey began as a small child, when her mom, who once dreamed of pursuing a music career, taught Reba and her two siblings to "sing and harmonize," according to McEntire's official website. The singing siblings joined the Kiowa High School Cowboy Band before forming their own group, "The Singing McEntires," her bio notes. After graduating from Southeastern Oklahoma State University, McEntire continued performing solo. Her life changed the night she sang the national anthem at the National Rodeo Finals in Oklahoma City where she caught the ear of musician and actor Red Steagall, who then brought her to Nashville to record some demos.
It's easy to say the rest is history, but it was not easy for McEntire to create the history she has. The award-winning country singer has been transparent about how hard she worked to make it to the top. "There's a lot of people, a lot of girl singers, who are 10,000 times better than me," she told The Washington Post. "They don't have the drive. They don't have the work ethic. They don't have the want-to, and they don't love it as much as I do."
All her hard work paid off, as she is now a world-renowned superstar who has sold 56 million albums worldwide and is a member of the Country Music Hall of Fame. With such a respected career behind her, it begs the question: How much is the country music star worth?
Reba McEntire has made quite the fortune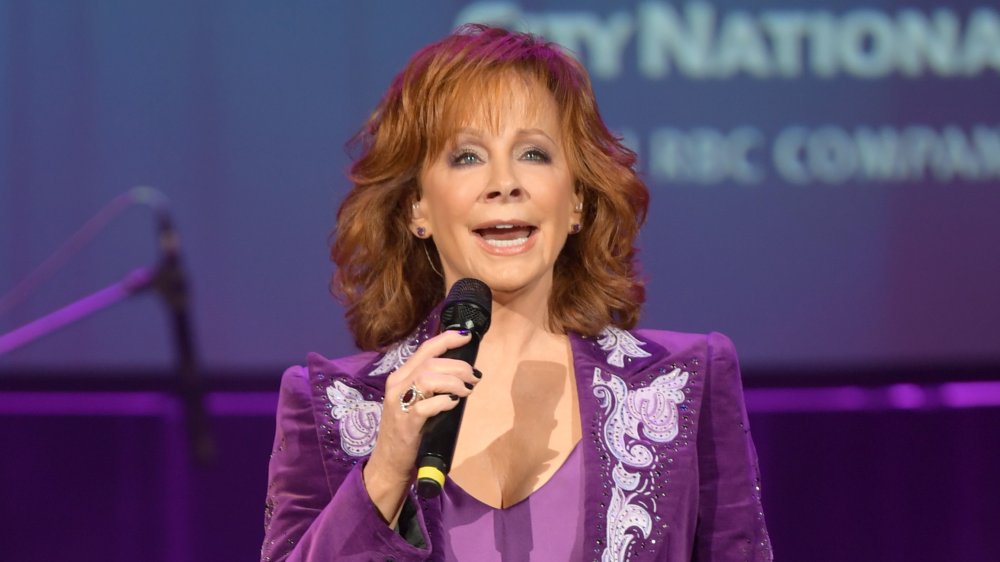 Jason Kempin/Getty Images
With a long-running country career that started in 1977 with the debut of her first self-titled album, a hugely successful sitcom, and an impressive resume of awards and brand deals, it's not surprising Reba McEntire is worth quite the chunk of change. The Oklahoma-born singer and actor is worth a whopping $95 million, according to Celebrity Net Worth.
McEntire's price tag is only increasing as she continues to make major moves in her more than 40-year career. Her 2019 album, Stronger Than the Truth, peaked at No. 4 on Billboard's Top Country Albums chart, according to Billboard. She has also become a regular host of major award shows in country music, such as the Country Music Awards, which she will have hosted five times as of 2020, according to Variety. She also has hosted the Academy of Country Music Awards 16 times, Billboard noted.
Although Reba McEntire is known as a humble country gal, she was once enamored with the idea of having a lot of money. She told Kix Brooks Radio in 2016, "You know, money has driven me a lot. I grew up with not having a lot of things that I thought I wanted. And then when you get to making money, then you buy that stuff and you think 'crap that's just a bunch of stuff.'" As she continued working, she realized it is the freedom of the creative process that matters to her the most.