Michelle Kwan Reportedly Learned About Her Divorce Via Twitter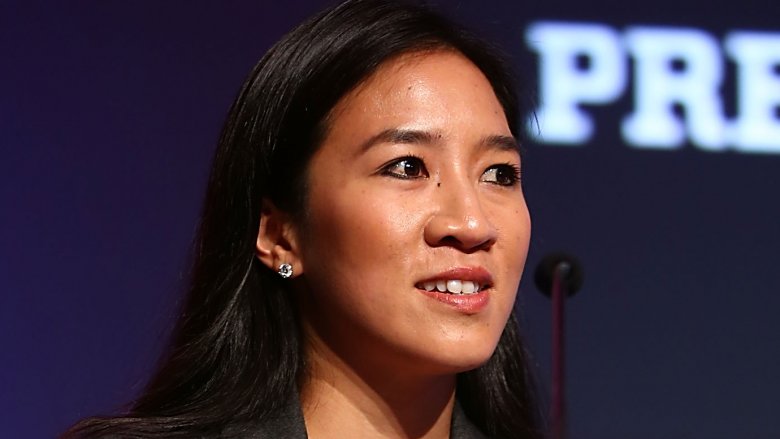 Getty Images
Poor Michelle Kwan.
According to People, the Olympic figure skater didn't find out that her husband, Clay Pell, was divorcing her until she read about it on Twitter. Yikes!
This revelation comes from court documents recently obtained by the publication that Kwan, 36, had filed in Rhode Island on March 30, 2017.
"The defendant, without warning or advance notice to Plaintiff or to her counsel, filed a Complaint for Divorce in the State of California on March 27, 2017," the documents read. "Plaintiff initially learned that the Defendant had filed for divorce in California by means of a 'Tweet' on March 29, 2017 and shortly thereafter from the online copy of an article published in the New York Daily News."
The exact tweet was not specified.
Pell, 35, announced the pair's separation in a statement released to the Providence Journal. "It is with deep regret that I share that Michelle's and my marriage is coming to an end," the former White House staffer said. "This is a sad and difficult turn of events for our family. I love Michelle, and wish her the very best as her life takes her in a new direction. I want to thank friends and family who have given wisdom and support, and I ask for privacy during this challenging time."
Kwan, who married Pell on Jan. 19, 2013, is also reportedly seeking the dismissal of the California case, so that their divorce can instead be heard in Rhode Island court, as Kwan has been a resident of the state for over a year. In her court filings, Kwan is also requesting that Pell remove his belongings from their shared home in Newport, R.I., which they had been previously renovating together.
Both parties have cited "irreconcilable differences" as the reason for their split.