When Was Michael J. Fox Diagnosed With Parkinson's Disease?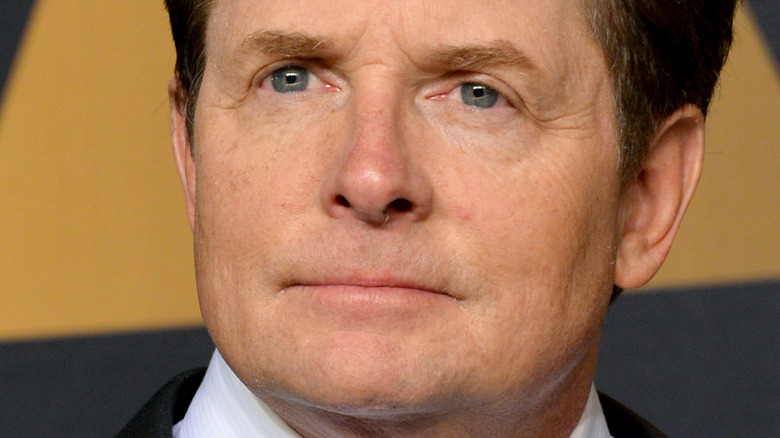 Jaguar PS/Shutterstock
We may receive a commission on purchases made from links.
Actor Michael J. Fox is beloved by many, as he has played iconic roles over the course of his career, from Marty McFly in the "Back to the Future" film trilogy to Alex P. Keaton in NBC's "Family Ties." But Fox's life took an unplanned turn when he was diagnosed with Parkinson's disease. The actor has since authored four memoirs: "Lucky Man," "Always Looking Up," "A Funny Thing Happened on the Way to the Future," and "No Time Like the Future." 
In his 2020 memoir, "No Time Like the Future," Fox opened up about life in a wheelchair. He wrote (via The New York Times), "Absent a chemical intervention, Parkinson's will render me frozen, immobile, stone-faced, and mute — entirely at the mercy of my environment. For someone for whom motion equals emotion, vibrance and relevance, it's a lesson in humility." But when was it that Fox was diagnosed with Parkinson's disease, to begin with? And where is he living today? 
Michael J. Fox was diagnosed with Parkinson's disease decades ago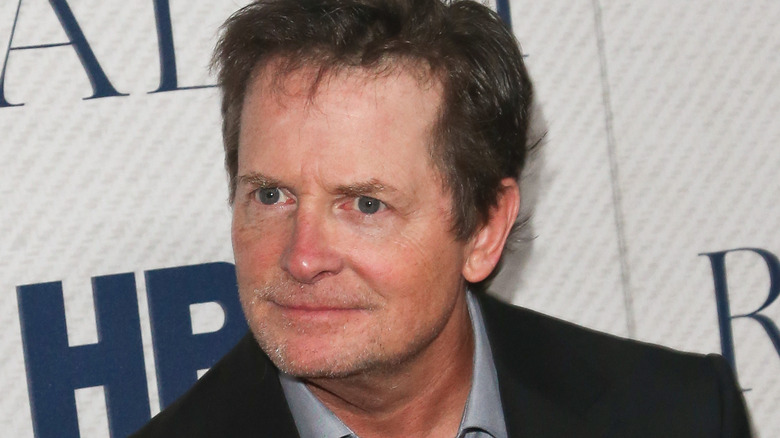 Debby Wong/Shutterstock
According to The Michael J. Fox Foundation website, Michael J. Fox was diagnosed with Parkinson's disease in 1991 at the age of 29. It wasn't for another seven years that the actor would share the news with the public. In 1998, Fox launched his campaign for increased Parkinson's research, and in late 2000, he founded The Michael J. Fox Foundation for Parkinson's Research. According to its website, the foundation is the world's largest non-profit funder of Parkinson's drug development. 
While Fox took some time away from acting in the early 2000s to focus on his non-profit, he returned to the craft in 2013, starring in his self-titled television series, "The Michael J. Fox Show." Since then, he has appeared on ABC's "Designated Survivor," Paramount's "The Good Fight," and many other shows. He has received a number of accolades for his work, including the 2011 Hoerzu Magazine Golden Camera Award and the 2010 National Association of Broadcasters Distinguished Service Award, per his website.
Ahead of being formerly awarded the Golden Camera Award, the magazine noted the honor was not being given just for Fox's work in front of the camera. "With this award, however, we want to do more than pay tribute to this actor's artistic achievements that have entertained us for decades. We want to express our great admiration for the way he continues to fight Parkinson's disease both personally and through the work of his foundation," they said in a statement to Variety. 
Michael J. Fox says every step is like a 'frigging math problem'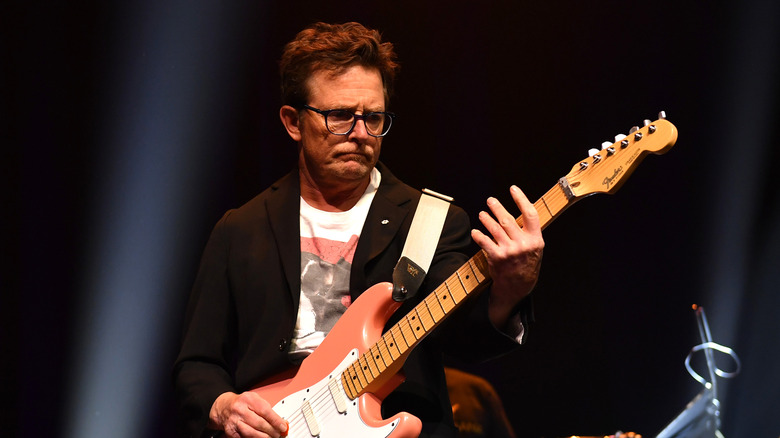 Noam Galai/Getty Images
In a 2020 interview with The Guardian, Michael J. Fox opened up about his Parkinson's diagnosis. He shared of the disease, "You don't die from Parkinson's, but you do die with it." As noted by the outlet, Fox can no longer play guitar or type on his computer, and speaking has become increasingly difficult. 
He told The Guardian, "It's like my walking. I used to walk fast, but every step is now like a frigging math problem, so I take it slow. And with acting, I used to race to the punchline. But I started to really pay attention because I couldn't just skate over any moment." Still, the actor's successes cannot be ignored. Fox was nominated for three Emmy awards for "The Good Wife." 
On the subject of his "optimism," which he speaks of in his books, the actor explained that it "dimmed or softened" over time and that he doesn't want sympathy from anyone. "I just don't see the upside in extracting sympathy from people, or leading with your vulnerability. I need to be understood before I'm helped, because you have to get me before you can get me there," he added. According to The Independent, Fox currently lives with wife of 32 years, Tracy Pollan, in Montecito, California. Instead of treating him with extra caution, Pollan is real and to-the-point with Fox, which is just what he likes.