Are The Grammys Really Rescinding R. Kelly's Awards?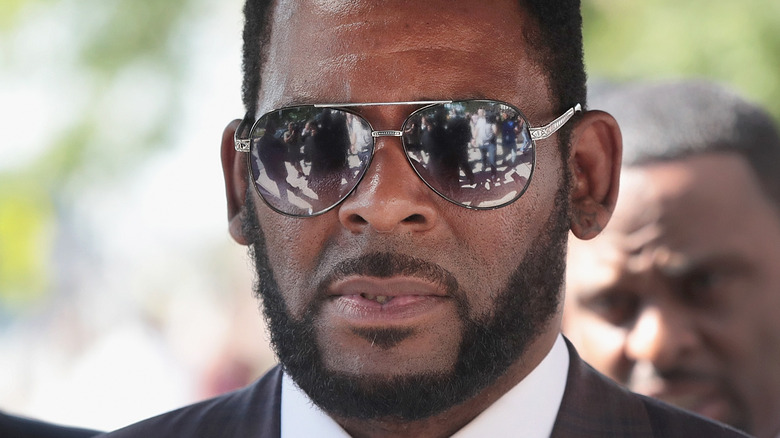 Scott Olson/Getty Images
Ever since the release of the shocking Lifetime documentary "Surviving R. Kelly" in 2019, the titular R&B singer has lost deals (and money) left and right. That same year, for example, Sony/RCA dropped R. Kelly due to the documentary's claims of abuse and sex trafficking, as reported by Billboard. The singer had been part of RCA's roster since 2012, when his label, Jive, became part of Sony's umbrella. 
Kelly's finances suffered as well. According to Celebrity Net Worth, the "Step in the Name of Love" singer was worth as much as $100 million at the height of his career. Following his recent legal troubles, however, his net worth is now estimated to be in the negative of $2 million. The singer is also believed to have handed thousands of dollars as settlement money to several women over the years. During his September trial, for example, a witness testified that Kelly had paid her $200,000 to settle a lawsuit two decades ago, where the woman accused him of giving her a sexually-transmitted disease, per ABC.
After Kelly was found guilty of nine counts of sex trafficking and racketeering on September 28, YouTube removed two of his channels, RKellyTV and RKellyVevo, "in accordance with our creator responsibility guidelines," per BBC. However, it seems that Kelly's catalog is still up on YouTube Music, as well as Spotify, Apple Music, and other streaming platforms. Now, the next question is: Are R. Kelly's Grammy awards next on the chopping block?
The Grammys won't take back R. Kelly's awards (for now)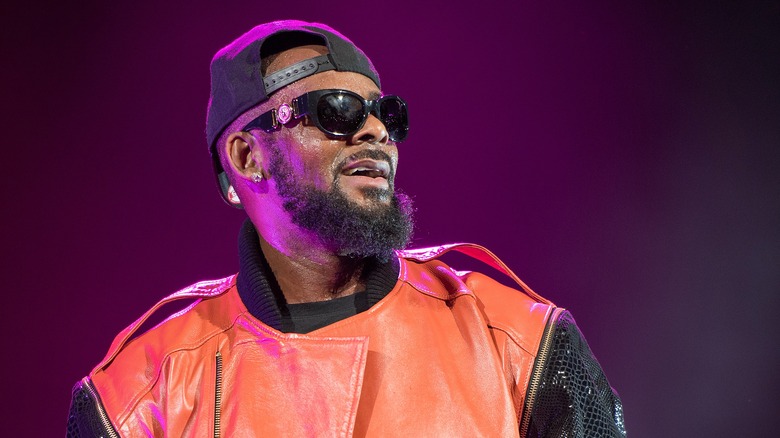 Mike Pont/Getty Images
Throughout his decades-long career, R. Kelly received countless awards. In particular, the Chicago-born singer received 26 Grammy nominations, winning three with the 1997 song "I Believe I Can Fly." He won Best Male R&B Performance, Best Rhythm & Blues Song, and Best Song Written Specifically for a Motion Picture or For Television, as it also appeared on "Space Jam's" soundtrack.
Due to Kelly's guilty verdict, however, some have speculated if the Recording Academy might rescind R. Kelly's awards. Speaking with the Chicago Sun-Times, Recording Academy CEO Harvey Mason Jr. set the "record" straight once and for all. Despite calling the singer's actions "disturbing," Mason Jr. admitted that he's not able to give a definite answer right now. "I think it's something that we're going to need to take a good hard look at, have a lot of conversations about, work through and make a decision," Mason said. 
"I think it's something that is going to take a little bit more consideration before we can really dictate or decide," he continued. "My initial feeling is we're probably not a business that we want to be in of taking people's awards back after they've been given. But we'll take a good look at it and see." It's worth noting that the Recording Academy only rescinded an award once in their whole history, and that was after Milli Vanilli's 1990 lip-synching scandal, per Stereo Gum.