Jeff Bridges' Hidden Talent Might Surprise You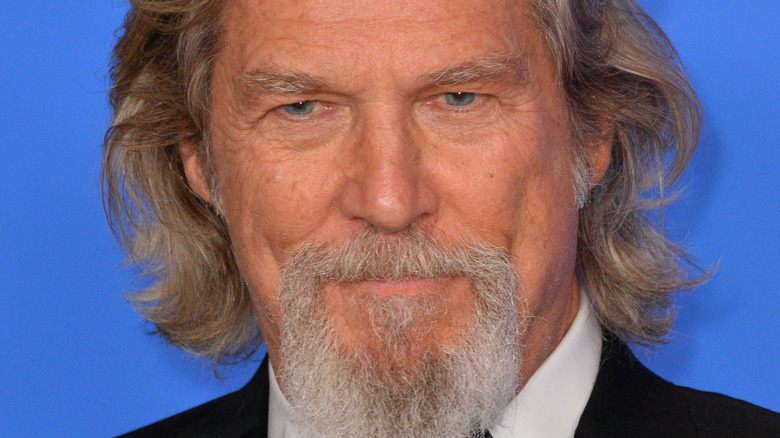 Featureflash Photo Agency/Shutterstock
We may receive a commission on purchases made from links.
Jeff Bridges was just 4 months old when he filmed "The Company She Keeps," which came out in January 1951, a few weeks after Bridges's first birthday, according to a 1984 article by New York Magazine. Son of actor Lloyd Bridges, Jeff may have been born with a foot in the door, but he proved he was born to do it. Dubbed "one of Hollywood's finest actors" by The Guardian, Jeff has been recognized with numerous awards, including an Oscar, a Golden Globe, and a Screen Actors Guild Award — all of which were earned for 2009's "Crazy Heart." Jeff's stunning performance as an alcoholic singer helped turn the low-budget film into a massive winner, as The New York Times noted.
While the big awards began to roll in later in his career, Jeff had long been delivering Oscar-nominated performances, like for his role of high school senior Duane Jackson in 1971's "The Last Picture Show." From drama and dark comedy to science fiction and actions movies, Bridges can do it all. "Some actors are blessed. Jeff Bridges is one of them ... his acting is as clear as running water," the late critic Roger Ebert wrote in 2009.
In addition to acting and producing, Jeff is also a talented musician. He released his self-titled debut album in 2011, which was praised by NPR. In 2013, Jeff also co-authored the book "The Dude and the Zen Master" with Bernie Glassman. As impressive as that is, it's not all. Jeff has yet another hidden talent. 
Jeff Bridges is an 'accomplished photographer'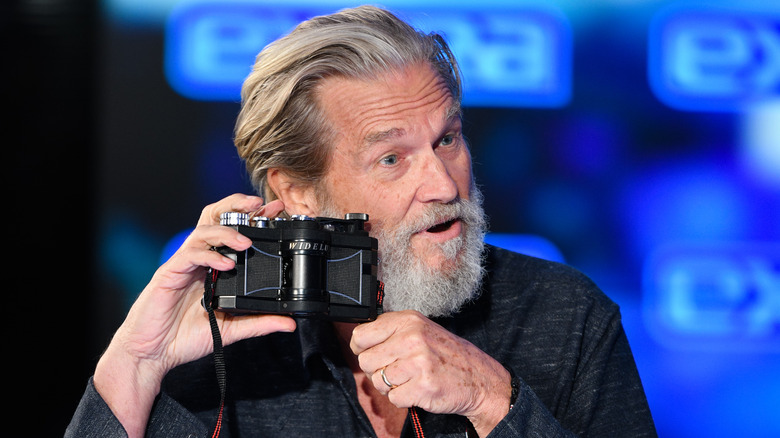 Noel Vasquez/Getty Images
Jeff Bridges has been passionate about photography since high school, which he noted in the intro to his book "Pictures By Jeff Bridges" (via his website). "Seeing that proof sheet of those pictures I'd taken weeks before and forgotten all about — that's what I loved," Bridges wrote. In his school days, Bridges fell in love with a Widelux camera (pictured above), a mechanical panoramic camera with no manual focus. "[The Widelux] has an arbitrariness to it, a capricious quality. I like that. It's something I aspire to in all my work — a lack of preciousness that makes things more human and honest," he added.
When Bridges' acting career began to flourish, he put photography on the back burner. He picked it up again in 1976 while filing "King Kong," he detailed. His character carried a camera around, so Bridges started doing the same in preparation. After that, Bridges started to take behind-the-scenes photos on sets, The Hollywood Reporter noted. "You've got to do something between shots on a movie set. I sleep a lot. I eat a lot. And I take pictures," he told the outlet in 2019. 
In 2004, Bridges released the above mentioned photo book, which is a "collection of some of [his] favorite shots," as he wrote in its introduction. In 2019, he released "Jeff Bridges: Pictures Volume 2," cementing his status of "accomplished photographer," per The Washington Post. 
Jeff Bridges' wife encouraged his photography work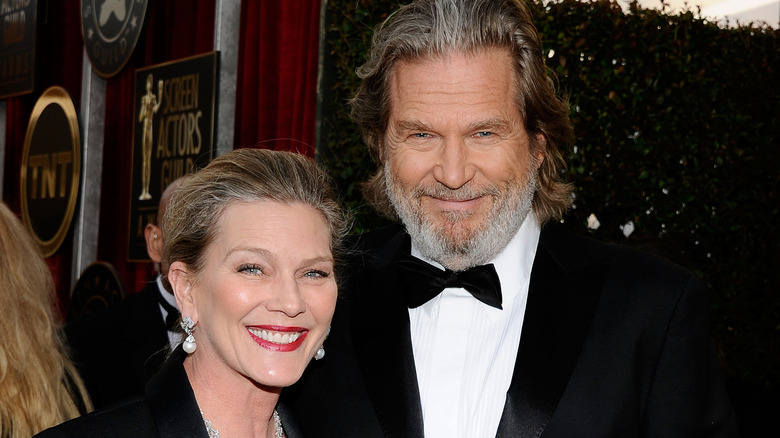 Kevork Djansezian/Getty Images
The Widelux camera showed up again in Jeff Bridges' life on the day of his wedding to Susan Geston in 1977, which he recalled in the intro to "Pictures By Jeff Bridges" (via his website). That was the camera the photographer used to register the special day, and Bridges loved the results. "I really admired them — the way they showed movement and slurred time. There was so much information in the picture — so much to look at," he wrote. Geston worked as a photographer then, and decided to surprise Bridges with a Widelux as a belated wedding gift. "I started carrying it around as a snap shot camera, taking pictures of family and friends. When I was making a movie, I sometimes took pictures there, too," he detailed.
Photography continued to be a theme in Bridges and Geston's relationship a decade after their wedding. In the late 1980s, Bridges received a letter in the mail that included a couple of 20-year-old photographs of Bridges and Geston the day they met, he revealed on "Oprah's Masterclass" in 2015. So, how did they meet? Apparently, Bridges was filming "Rancho Deluxe" in a small town in Montana where Geston worked as a waiter. Bridges fell in love with her immediately and asked her out. That was the moment captured by one of the film's crew members, who mailed the photos to Bridges after stumbling upon them. Now, Bridges carries the photos in his wallet as his "prized possessions."