The Truth About Jeff Bridges' Wife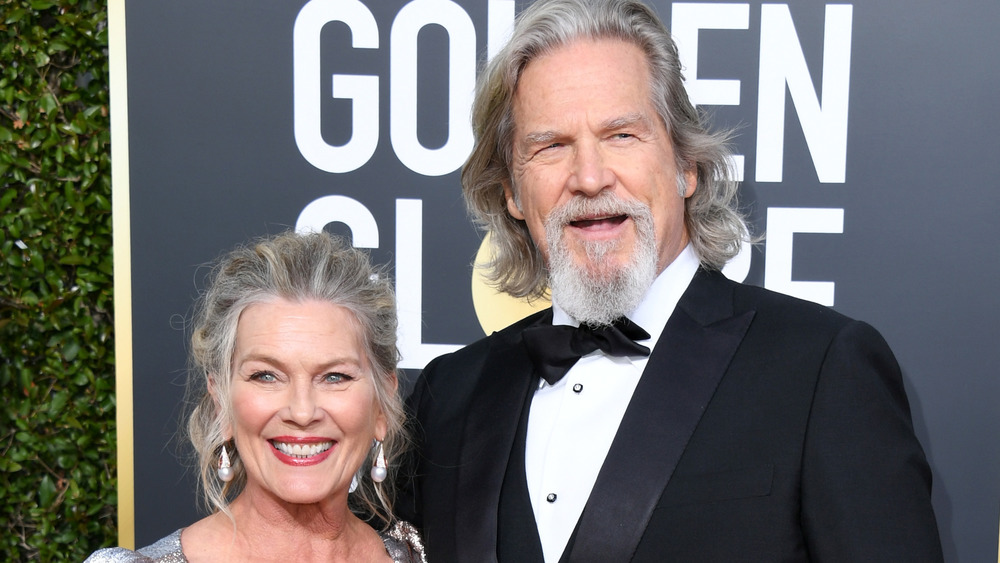 Jon Kopaloff/Getty Images
From Adam Sandler and wife Jackie Sandler to Dolly Parton and her comparatively low-key husband Carl Dean, some stars enjoy a non-celebrity partner by their side. Sure, many A-listers find solace in dating another famous person who understands the spotlight, but others prefer a dash of, well, normal. Case in point is Jeff Bridges and his wife Susan Geston, who have been going strong for more than 40 years. Yup, The Dude found "The Dudette," if you will, quite early on!
For decades, the cool, calm, and collected actor has been charmed audiences in films like 1971's black-and-white The Last Picture Show, 2010's True Grit, and of course, The Big Lebowski, where his iconic character The Dude was born. That entire time — or almost, at least — Geston has been there too. The pair met in 1974 and wed in June 1977, per People. Today, they share three daughters, Isabelle, Jessica Lily, and Haley Roselouise. "I don't know how it is for women or for other guys, but when I was young and in my 20s, I had a fear of marriage," Jeff wrote in Reader's Digest. "... So I did everything in my power to resist it — the idea was frightening to me."
Well, Jeff Bridges clearly found someone who made the idea more appealing. And while in 2020, he bravely announced his cancer diagnosis, it's clear he's not fighting the fight alone. Scroll down for the sweet way Jeff Bridges met wife Susan Geston.
Jeff Bridges met wife Susan Geston by chance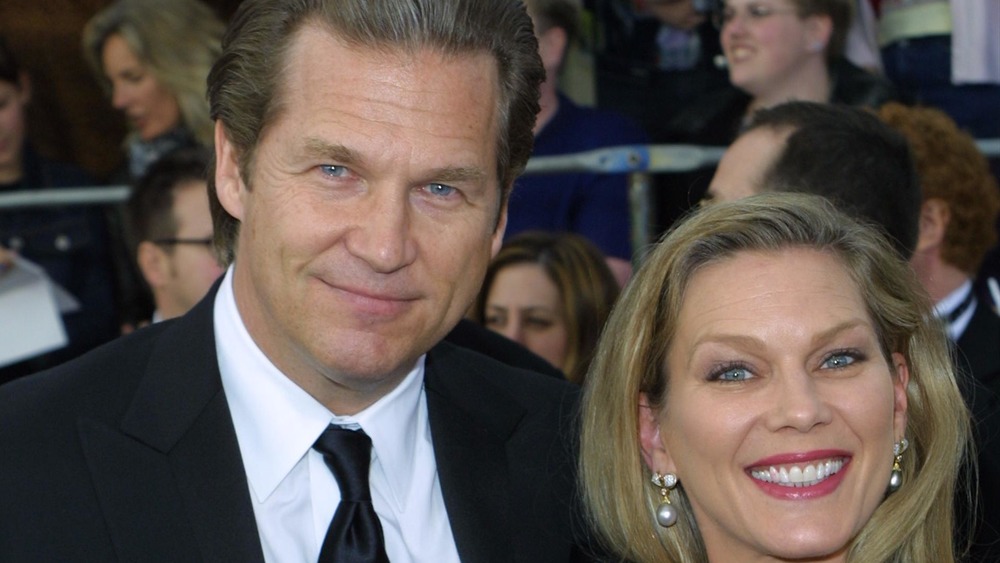 Jason Kirk/Getty Images
So how did Jeff Bridges meet wife Susan Geston? A producer with multiple credits to her name, including 1989's Cold Feet and 1976's Stay Hungry, Geston met Bridges decades back by sheer happenstance!
In 1974, Bridges crossed paths with his soon-to-be-wife while filming the movie Rancho Deluxe. According to The Daily Mail, she was a 20-year-old waitress working near where he was filming, and he a young actor hungry for something off-menu. "I was doing a scene ... and I cannot take my eyes off this gorgeous, I didn't know what she was, a maid or a waitress, I couldn't take my eyes off her," Bridges told TODAY in 2018. "...Gorgeous girl with two black eyes and a broken nose. The juxtaposition of that disfigurement and the beauty, it had me."
Jeff Bridges and Susan Geston got married two years later, but at first, the feeling wasn't mutual. "...I finally got my courage to ask her out, and she said no," Bridges told TODAY. Luckily, she came around. "She came to the wrap party, and we danced and fell in love and boom, that was it," he added. Aw! Years later, per TODAY, a crew-member sent Jeff Bridges a photo of the moment he and Susan Geston met, which he still keeps in his wallet. "We are quite different as people," he told People. "And we celebrate that rather than making it drive us apart."