The Truth About Dolly Parton's Life At Home With Her Husband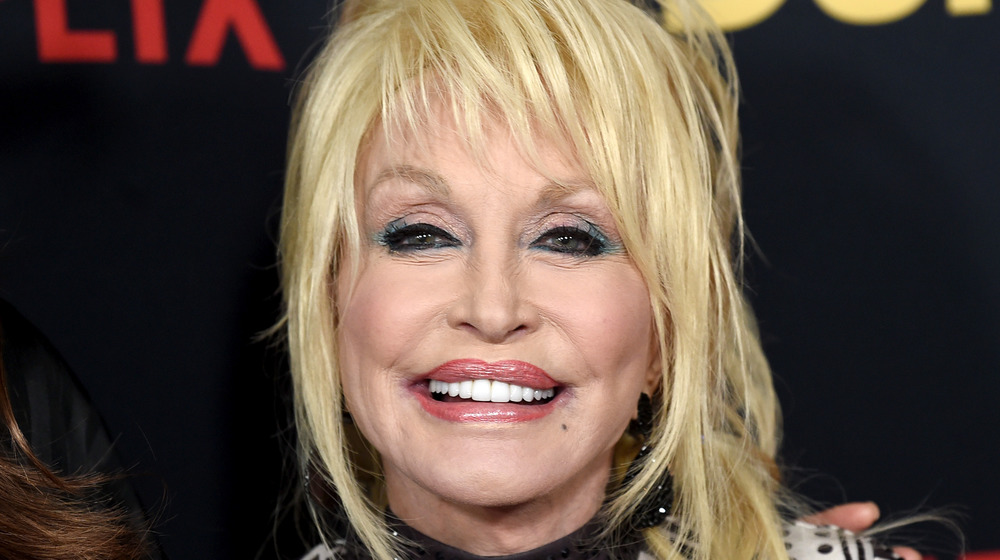 Kevin Winter/Getty Images
Dolly Parton sang about the "9 to 5," and now, she's opening up about those other hours — and her home life with her husband!
The big-haired country legend was blazing a trail as a woman in music long ago, and she's still at it, at an age when most are firmly retired! Her hits have topped the charts, she established herself as movie star with box-office smashes like Steel Magnolias, and she continues to remain an entertainment powerhouse. Even former President Barack Obama acknowledged he "regrets" not awarding the irresistible Parton a Medal of Freedom. What's not to love about her!?
Parton also has a supportive husband behind the scenes who is rarely seen, but they've been together for decades. She met her match back in 1976 at a laundromat, when someone "hollered" at her, as she describes on her website. That fellow turned out to be Carl Dean, and the pair have been going strong since, celebrating their 54th wedding anniversary in 2020! But that meet-cute was the end of the "dirty laundry" — the pair have apparently "never fought." 
So sure, fans don't know much about quiet other-half Dean, who prefers to stay in Tennessee as Parton dominates the globe, but maybe that's what makes their inspiring marriage tick. Thankfully, we're now getting a glimpse at that day-to-day routine, further explaining their love. Scroll ahead to find out what Parton and Dean's daily life is like.
Dolly Parton says her husband doesn't like the spotlight 'at all'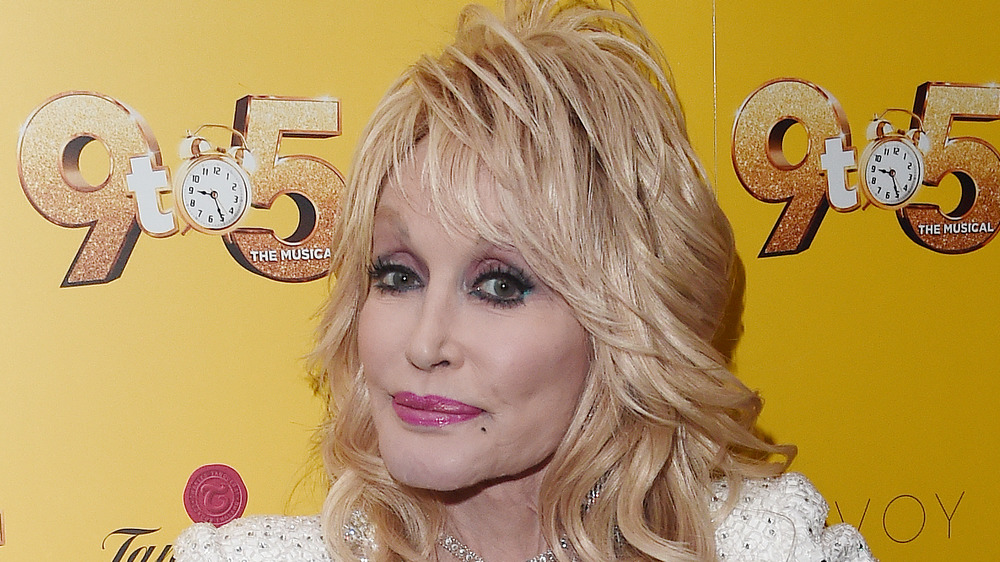 Eamonn M. Mccormack/Getty Images
What is life like for Dolly Parton and Carl Dean? She offered a glimpse of her daily routine with Today in November 2020 and that routine starts early. "I'm always, almost always up for good around 3 a.m.," she said, which is the time she begins doing her "best spiritual work, some of my best writing, and some of my business work." As for her husband, he's often met ... with a seriously wholesome breakfast. "Well, this morning I made breakfast for my husband and me," she told Today. "I made some sausage patties, and I baked some biscuits, and I made some milk gravy ... Now, I can't eat like that all the time, but I enjoy eating it when I do." 
As for their life together, she humorously Today, "I'm sick of him, and I'm sure he's sick of me." She added, "Since I had no kids, and my husband was pretty independent, I had freedom. So I think a big part of my whole success is the fact that I was free to work." 
As for the conspiracy that Dean isn't real? "A lot of people have thought that through the years because he does not want to be in the spotlight at all," Parton told The Independent in October 2020.