Why Hayden Christensen Stepped Away From The Spotlight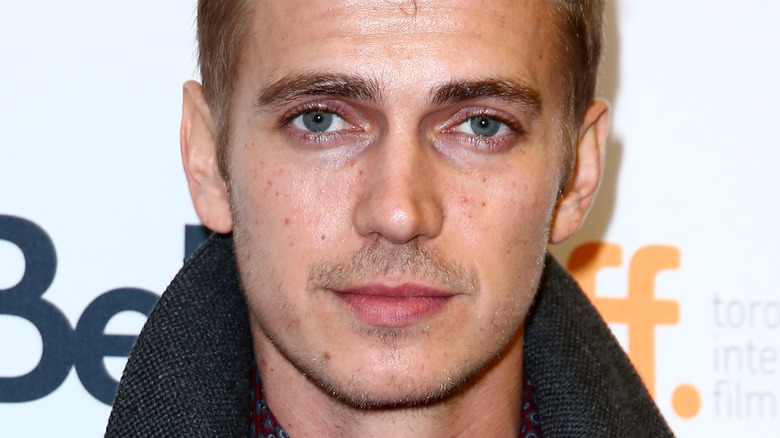 Leonard Adam/Getty Images
Once upon a time, in a galaxy far, far away, Hayden Christensen was one of Hollywood's brightest stars. He began appearing in TV series at the ripe age of 13, per IMDb starring in Canadian TV shows and soon taking minor roles in films like "The Virgin Suicides." His breakthrough came with the movie "Life as a House," in which he played a rebellious son to his terminally ill father eager to repair their relationship. Christensen's stellar acting performance in the film earned him several nominations, including a Golden Globe Award for Best Supporting Actor.
Christensen's biggest break didn't come until he was 19 years old – but luckily it was in one of the biggest media franchises of all time; "Star Wars." He was cast to play Anakin Skywalker in soon-to-be three separate installments. At the time, there was so much pressure on Christensen, considering how he was one of the lead actors in the first "Star Wars" film in 16 years.
The good news? All three "Star Wars" films were instant box office hits. The bad news? Christensen received so much flak for his acting that it eventually led his figurative Hollywood star to dim exponentially.
Hayden Christensen's rise to stardom made him feel like an impostor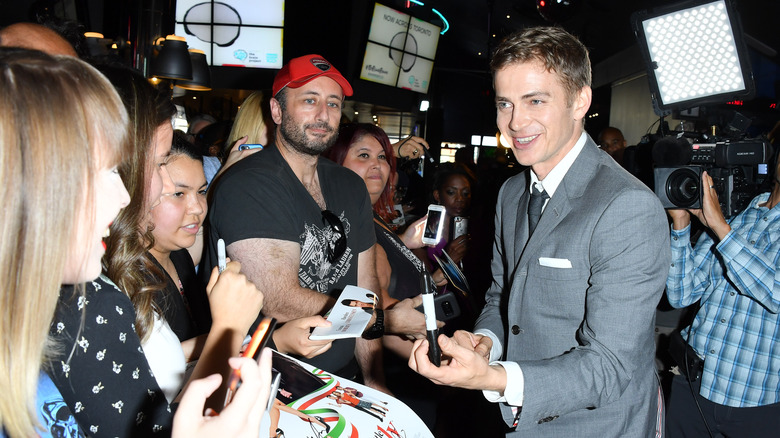 George Pimentel/Getty Images
Starring in several "Star Wars" movies exploded Hayden Christensen's career. He was suddenly everywhere and found himself directly under the spotlight. The abrupt fame didn't sit well with the actor and he'll be the first one to say as much. 
"I felt like I had this great thing in 'Star Wars' that provided all these opportunities and gave me a career, but it all kind of felt a little too handed to me," he told Los Angeles Times in 2015 after his acting hiatus (which, per IMDb, lasted around four years). "I didn't want to go through life feeling like I was just riding a wave." Instead of taking on new projects, the actor instead bought some farmland and faded into obscurity.
While Christensen is grateful, the global superstardom that came with "Star Wars" was clearly too much for him. He eventually found his way back into acting, and he's glad that he isn't as popular. "You can't take years off and not have it affect your career," he added to LA Times. "But I don't know — in a weird, sort of destructive way, there was something appealing about that to me ... If I can come back afterward and claw my way back in, then maybe I'll feel like I earned it."
Hayden Christensen is returning to Star Wars to reprise his role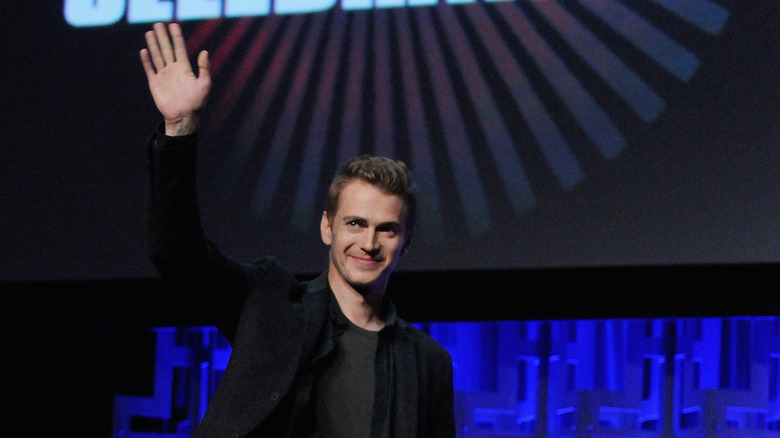 Gerardo Mora/Getty Images
This year marks 16 years since Hayden Christensen last appeared in the "Star Wars" universe, and now, the actor is ready to make a comeback. Per The Hollywood Reporter, he is slated to reprise his role as Anakin Skywalker in the upcoming Disney+ series "Ahsoka." He will star alongside Rosario Dawson, who will play the titular role of Ahsoka Tano, Anakin's apprentice.
It's still unclear how big of a role Christensen will have in the series. According to Vulture, the setting of Ahsoka takes place after "Return of the Jedi," so Anakin Skywalker, who has already turned into Darth Vader at the time, has met his demise. There's a possibility that he would only appear in dreams, flashbacks, or perhaps even as a ghost. 
Unlike Rosario Dawson, who has already expressed her excitement over the series (posting some awesome "training" content on Instagram) Christensen has largely remained silent. But one thing's for sure: the man who once yelped as he fell into lava overdramatically is back to redeem himself.