Michelle Obama Got A 'Thrill' Guest-Starring On This TV Show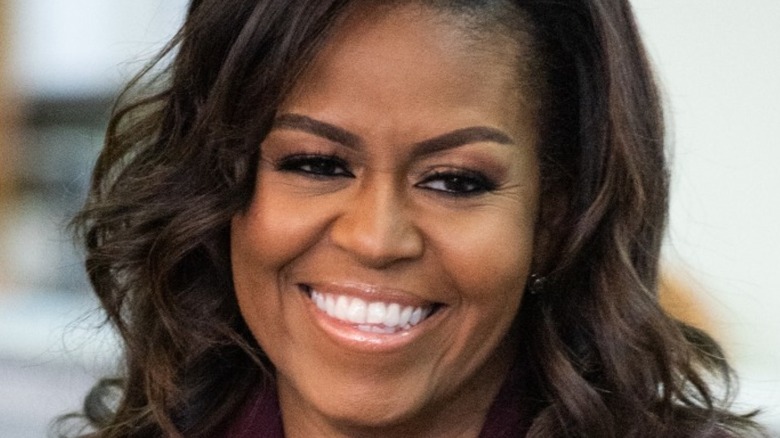 Jim Bennett/Getty Images
Exciting news for TV fans: Michelle Obama will be making a guest appearance on a hit ABC sitcom, the popular series announced on October 28. 
This won't be the former first lady's acting debut, however, as she previously guest-starred in an episode of "Parks and Recreation" in 2014. The episode, titled "Moving Up," incorporated Michelle's "Let's Move!" campaign into the series, as she gets an awestruck Leslie Knope (Amy Poehler) on board to join the fight against childhood obesity. 
As it turns out, Michelle's "Parks and Rec" guest appearance made total sense, as the Obamas were very big fans of the show during Barack Obama's presidency. "When our family gets together to watch TV, we usually watch shows like 'Modern Family' and 'Parks and Recreation' because they give us a good laugh," the then-president told TV Guide in 2012. That same year, Barack even gave "Parks and Rec" star Aziz Ansari a special shout-out at a New York City fundraiser. "Aziz Ansari ... now this is big because [daughter] Malia is a big 'Parks and Recreation' fan," he said. "So having Aziz here is like the only thing she thinks is worth me doing." Needless to say, Malia had to think that her mom's actual appearance on the show was even cooler.
And now, Michelle might be scoring even more cool mom points with her kids, due to her upcoming guest appearance on another fan-favorite sitcom.
Michelle Obama will be on an upcoming episode of 'Black-ish'
On October 28, "Black-ish" — the 25-time Emmy nominated sitcom about an upper-class Black family dealing with cultural identity and social issues — announced that Michelle Obama will make an appearance on the series. "#blackish is going all out for the final season!" the show tweeted, sharing a picture of the former first lady with the cast. "We are honored to have trailblazer @MichelleObama join us as an upcoming guest star." Shortly after, Michelle retweeted the announcement, revealing her own excitement. "I've long been a fan of @BlackishABC's wit and all-around brilliance, and it was such a thrill to join in for an episode," she gushed. "I can't wait for you all to see it!" 
In 2015, the Obamas personally told "Black-ish" star Anthony Anderson that they were big fans of the show. "I was at the White House ... and met the president and first lady, and the first thing out of their mouths was, 'We love 'Black-ish,'" he told The New York Times at the 2015 B.E.T. Honors in D.C. "So that came as a shock." At the time, then-president Barack Obama was apparently in talks to make a guest appearance himself, Anderson told E!. "We're petitioning to get Pres. Obama on the show," Anderson told the outlet in 2015. "We know [the Obamas], so we've been dealing with them and their people and hopefully they'll say yes." 
While Barack has yet to make an appearance, there's no doubt that Anderson — and the entire cast — is just as psyched for Michelle's spot on the show.