Brie Bella Shares Sweet Family Photo Featuring Newborn Daughter Birdie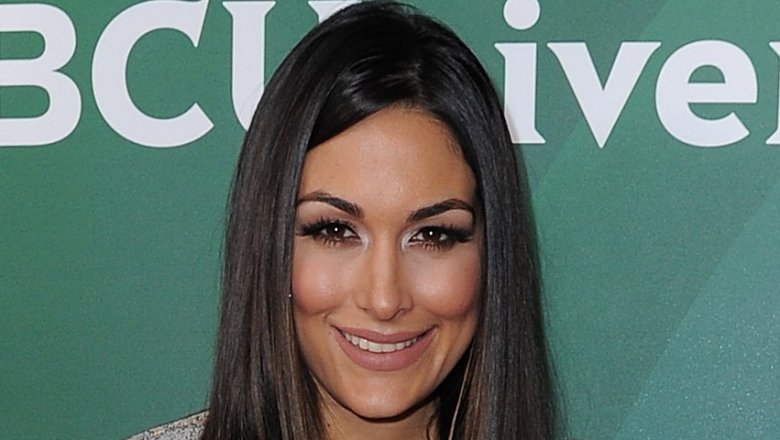 Getty Images
Brie Bella's daughter just made her official Instagram debut!
Bella and husband Daniel Bryan welcomed their first child together, Birdie Joe Danielson, earlier this week, and the new family couldn't be more adorable.
Bella took to Instagram on May 11, 2017 to post a photo of the couple gazing adoringly at their little bundle of joy.
"The greatest feeling in the world!!!" the Total Divas (2013-) star wrote. "Can't even express the love I feel for her from the moment I saw her I was in love. Thank you all for your love and support. Birdie Joe is her Daddy's mini me!! #Imfinallyamommy #greatestlove #motherhood."
The new mom wasn't the only Bella sister to take to social media to announce Birdie's arrival. Nikki Bella also uploaded a sweet picture of her holding her niece's hand.
"Oh my sweet little Birdie," she captioned the picture. "From the moment I first saw you I knew it was unconditional love. I promise to protect and love you forever and ever. And my Brizee, you are the strongest, bravest person I know. So happy God made us twins. Don't know this world without you. And wouldn't ever want to. Goodness I love you both so much. PS Bryan never left her side, still hasn't, seeing him as a dad is amazing. He's so strong."
Bella had previously revealed her pregnancy news to E! News in October 2016 and gushed about how excited she was to be a mom.
"It has always been a dream of mine to become a mother," she said. "Now that it is finally real, it fills me up with so much happiness. I can't wait to see my husband, Bryan, be a father to our child. I am so excited for this new chapter in our lives."