How Did Ivanka Trump Celebrate Her 40th Birthday?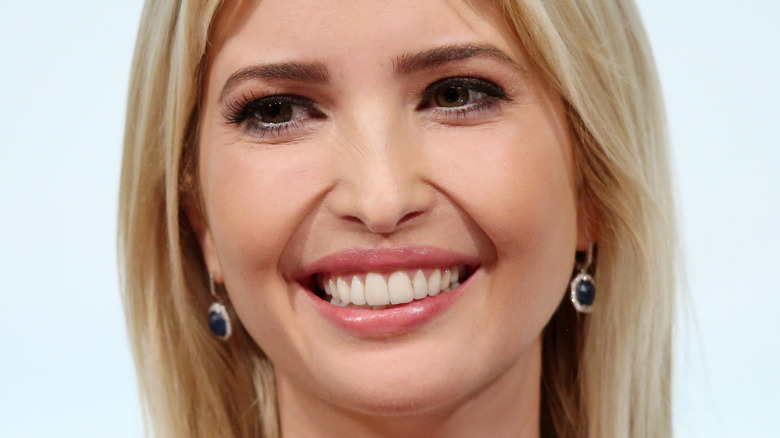 Sean Gallup/Getty Images
Ivanka Trump has most likely had a difficult time maintaining friendships that she can trust, and especially after her father Donald Trump became President in 2016. Her close friend Emmy Rossum turned on her family when she made it pretty clear she felt that Hillary Clinton deserved to win the presidency, and not Ivanka's father, per Entertainment Weekly. If that weren't enough, her childhood friend Lysranda Ohstrom wrote a scathing piece about the former fashion and accessories designer in Vanity Fair shortly after Donald lost his bid for a second term in office in November 2020. After recommending the book "Empire Falls" to the future first daughter, Ohstrom recalled Ivanka telling her, "Ly, why would you tell me to read a book about f***ing poor people? What part of you thinks I would be interested in this?"
Seeing how Ivanka's personal circle of friends has gotten smaller over the years, it came as a surprise to both her fans and critics that her 40th birthday celebration turned out the way it did. Here's what you need to know.
Ivanka Trump's personal circle of friends is air-tight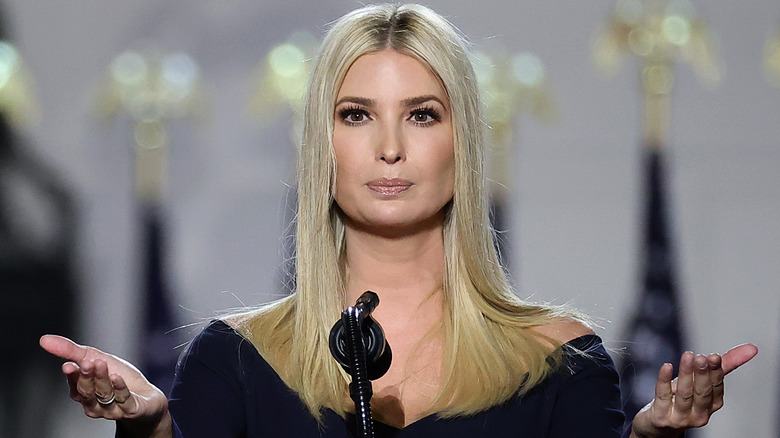 Chip Somodevilla/Getty Images
According to Page Six, Ivanka Trump was spotted with about a dozen friends — all of whom have not been identified — celebrating her 40th birthday at some of the trendiest places in Miami. Apparently, Ivanka and her crew of BFFs hit the Surf Club at the Four Seasons before heading to a private club called ZZ for a night of dancing. At one point, even her husband Jared Kushner showed up briefly for the fete. "It was two days of boating, beaches and bubbly," one source close to the situation shared. "There were champagne toasts, cake and caviar. It was an all-girls affair — with girlfriends from New York and Miami — but Jared made a cameo at the Surf Club dinner."
Ivanka's half-sister Tiffany Trump, who also calls South Florida home, was reportedly not there, nor is she seen in any of the photos from the festivities. Clearly, Ivanka's group of female friends are so tight that even the supposedly closest people in her life don't have access to it. Whether or not her father Donald Trump is planning anything for his daughter's milestone birthday remains to be seen, but here's hoping they decide not to recreate this infamous photo of them together.