Why Is Jamie Dornan Fuming Over Fifty Shades Of Grey?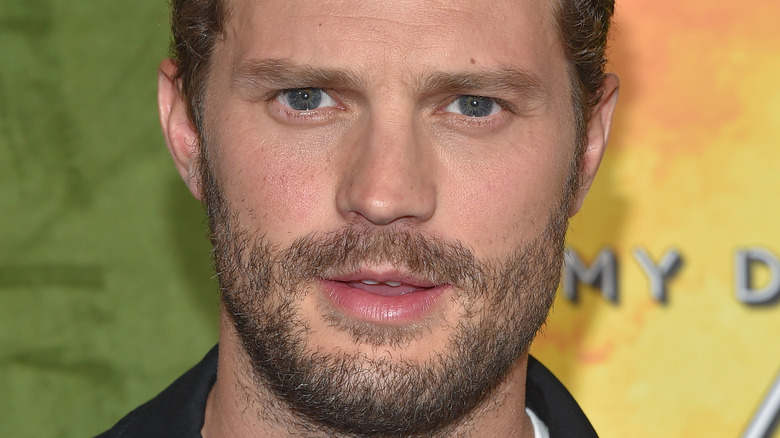 DFree/Shutterstock
Whether you loved it or hated it, the "Fifty Shades of Grey" franchise was certainly a moment in history. The trilogy, which starred Dakota Johnson and Jamie Dornan as the leads, featured an erotic, BDSM-heavy love story between Christian Grey (Dornan), a young businessman, who falls in love with Anastasia Steele (Johnson).
"Fifty Shades of Grey" — the first film in the series — grossed close to $570,000 worldwide, according to Box Office Mojo — despite not being shown in more conservative countries like China and India (per The Guardian). Then, the follow-up films, 2017's "Fifty Shades Darker," and 2018's "Fifty Shades Freed," though not earning as much as the original, were still successful at the box office. Though the franchise raked in a ton of money, the reviews for the trilogy were less than stellar. Many critics saw the movie, and franchise, as a joke. In fact, in their review of the first film, The New York Times even claimed the audience laughed during the showing. Not to mention the fact that "Fifty Shades of Grey" holds a 25% approval rating on Rotten Tomatoes, while the following two films in the franchise only scored 11% each.
Now, years later, Jamie Dornan is opening up about his role as Christian Grey — and why he doesn't agree with the negative narrative surrounding the trilogy. 
Jamie Dornan knew what critics would think of 'Fifty Shades of Grey' before starring in the films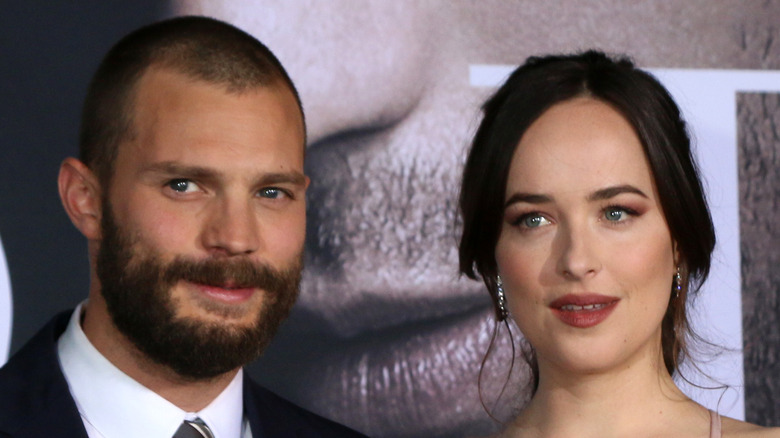 Joe Seer/Shutterstock
"It's done no harm to my career to be part of a movie franchise that has made more than $1 billion," Jamie Dornan revealed to British GQ in October. In fact, Dornan explained to the magazine that while the movie was in talks, he already knew the harsh reaction the films would receive. 
"The majority of people hated the books," he told the magazine. "And I'm not saying I don't recognize why those books were so powerful for millions of people, but you aren't going to have books that were horrifically critiqued turned into movies that will be critically acclaimed." And despite knowing what reviews would come his way, Dornan doesn't regret the decision to star as Mr. Grey. He told the outlet that it was a "massive opportunity," and praised the work ethic of "everyone involved." "I take issue with the whole thing being just a bit of a joke," he explained. "Everyone involved worked as hard as they could on those films, including myself."
Yet, those harsh jokes did take their toll on Dornan, he revealed to Variety in 2020, explaining that some of reviews have "stuck with [him]." "One of them was 'Jamie Dornan has the charisma of oatmeal,'" he recalled, noting, "Some people like oatmeal, so I thought it was kind of harsh." Still, he joked, "I don't entirely disagree with it either."
Dornan has since broken free of those "Fifty Shades" chains, starring in the 2021 Kristin Wiig comedy "Barb and Star Go to Vista Del Mar."