How Jamie Dornan Really Felt About Working With His Wife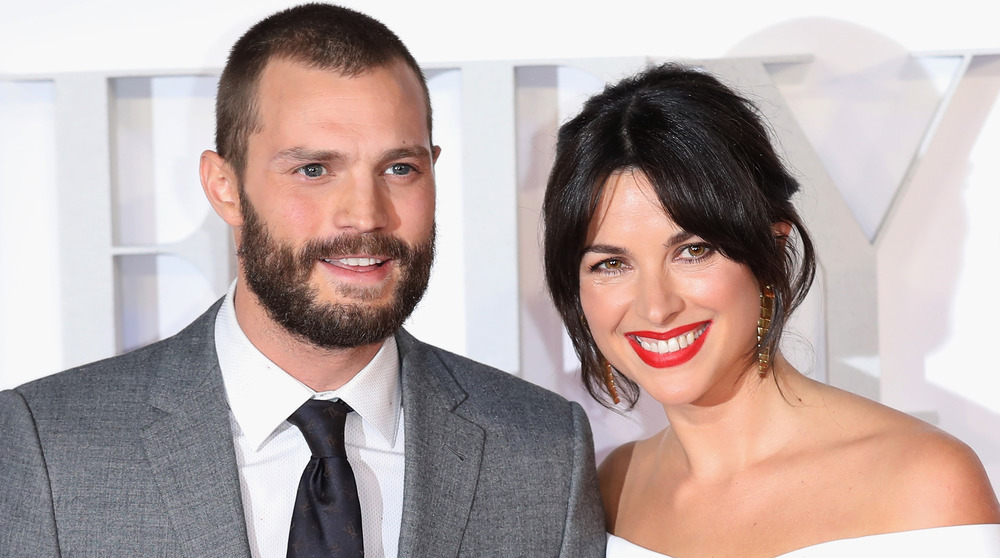 Tim P. Whitby/Getty Images
Jamie Dornan and wife Amelia Warner's relationship seems to be the epitome of supportive, unconditional love. According to the Independent, the two met at a party in 2007 and even though they didn't officially become a couple until 2010, the actor told the Belfast Telegraph that he was "smitten" with the British musician "from the start." They tied the knot in 2013 and welcomed their first child — a daughter named Dulcie — the same year, per Heavy. The pair's second daughter, Elva, was born three years later and in the spring of 2019, they confirmed the birth of their third daughter.
Throughout Dornan's career, Warner has been a constant source of support — especially when he had to film those X-Rated scenes with Dakota Johnson while filming the Fifty Shades of Grey movies. Even though she's never watched any of the movies, according to Dornan, she was super "understanding" about his film schedule, per The Mirror. And the support doesn't end there. In fact, apparently it's a two-way street for this couple. In June 2020, Dornan proved he's Warner's biggest fan after promoting her album on Instagram. He wrote, "My wonderful wife @awarnermusic has an EP out today. Buy it or stream it or do what you want with it." 
In 2020, the pair were also given the opportunity to work together on the romantic-drama Wild Mountain Thyme. Keeping scrolling to find out what Dornan had to say about his experience and how Warner makes his work — and the film — better.
Jamie Dornan called working with Amelia Warner a 'beautiful' experience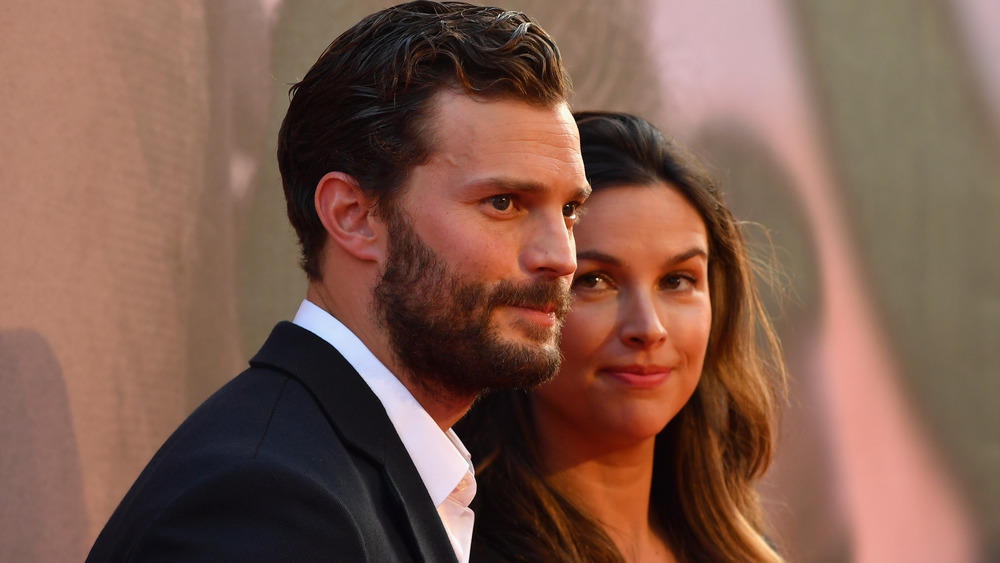 Gareth Cattermole/Getty Images
Though, as of this writing, Amelia Warner hasn't appeared on screen since 2012, she's an accomplished composer who still composes music for some films — one of which happens to be her husband's 2020 film Wild Mountain Thyme. Jamie Dornan opened up about working with his wife for the first time while promoting the movie with co-star Emily Blunt. 
He told E! News, "It's this crazy cool thing that we got to work together, sort of inadvertently. ... Composers come on last, they're sort of the last piece of the puzzle." The actor then praised the British musician's work, adding, "So we'd already made the movie and then she got to come on and sorta sprinkle some stardust over it and try to make me more watchable, certainly. You know, her work is amazing and it was a beautiful thing to be able to work together."
There's nothing better than partners supporting their partners, and this couple have seemingly been a constant source of love and support for each other.